Dhokla is a vegetarian food, made using fermented batter of rice and lentils. The flour mix is fermented with curd/buttermilk overnight and in the morning it is steam cooked and served with a yumm tempering of white sesame and pickle masala garnish. The second ingredient, as part of ingredients thru mail theme is yellow dhokla flour. Though it looks like flour, it is not a fine flour, you can feel coarse lentil in it. I already have khaman dhokla in my blog, and also spinach, peas dhokla. I wanted to make a vegetable dhokla, since i had some beets puree in my refrigerator, i decided to use it in the dhokla.
When i added it to the flour, it had a bright pink hue, but then after steaming it lost that bright color, may be i should have gone ahead and added little more. But the taste was spot on, dont miss 2 green chillies or else you might find the beets flavor dominating, which some might not prefer.
Here is another easy to make snack for day 2.
Ingredients
1 cup Dhokla flour (a coarse mix of rice and lentil)
½ teaspoon salt or to taste
¼ cup beetroot puree (could have increased to ½ cup)
a small piece of ginger or ½ teaspoon shredded ginger,
For Garnish
2 tablespoon toasted white sesame seeds
1 tablespoon methia masala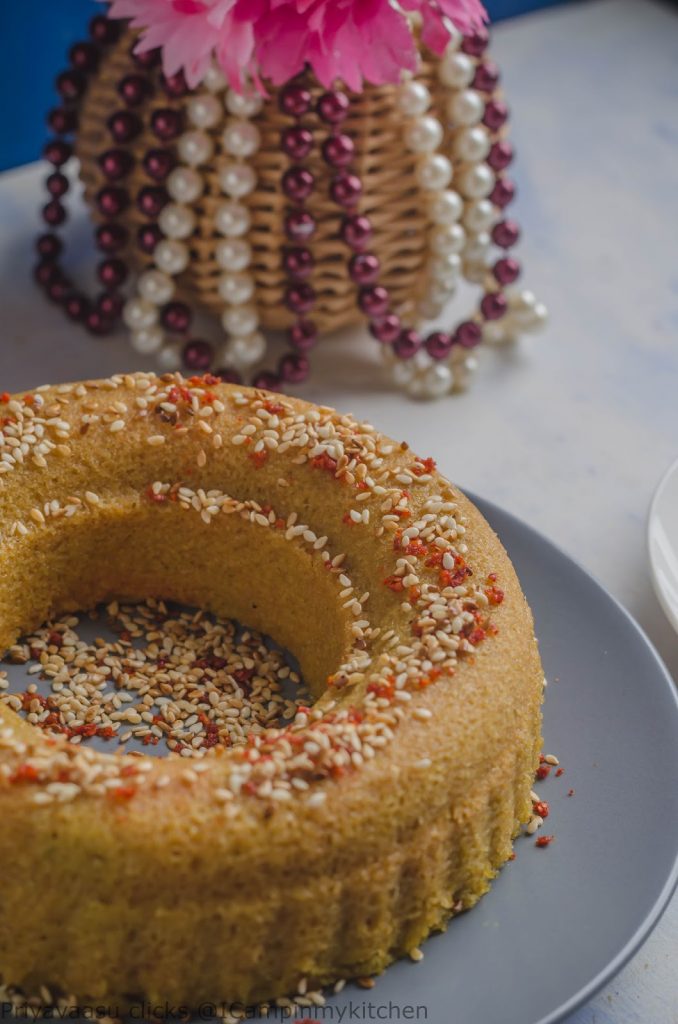 Method
Take the dhokla flour in a large bowl, mix with butter milk and water. Stir well and let this rest for 4-5 hours on the kitchen counter. If planning for evening snack, mix it and set aside by morning 10. So, it will easy for you to make it around 4 or 5.

Just before making the dhokla, add the beetroot puree, salt and minced green chili and ginger. Give it a good stir, check the consistency,it should be of pouring consistency.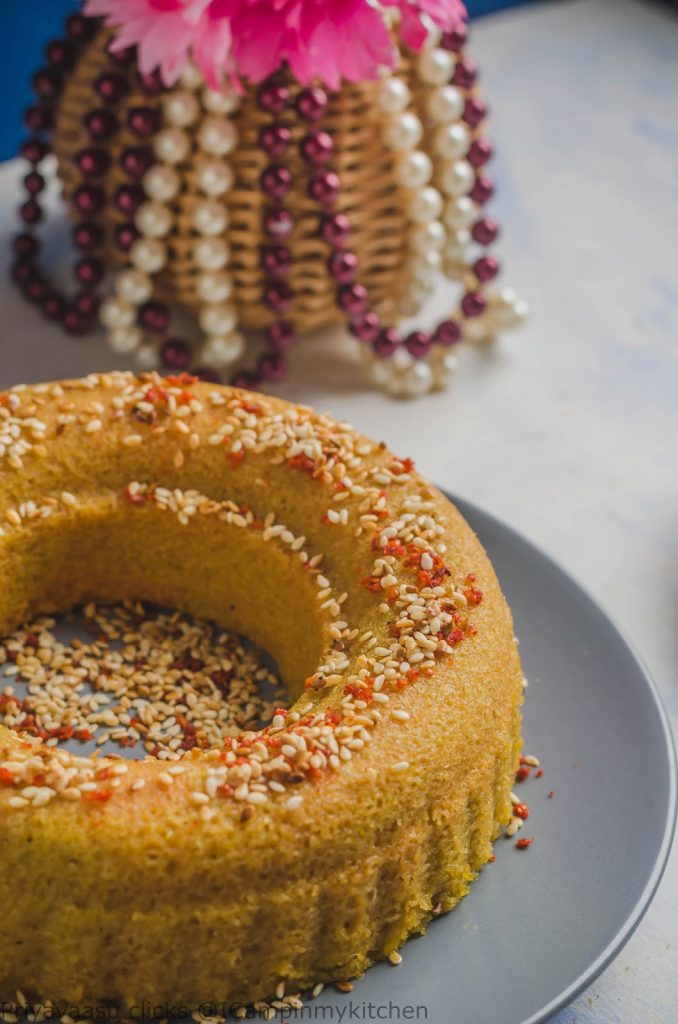 I used my small bundt cake pan, for steaming this dhokla, you can use muffin moulds or just small thali plates for steaming them.

Pour the batter in the greased pan, steam cook for around 10-15 minutes or until done, A tooth pick inserted in the middle should come out clean, that is the check for done-ness.

Once done, wait for 10 minutes for it cool, loosen the sides with a blunt knife and invert it onto a serving plate.

Garnish with roasted sesame seeds and methia masala. Serve it warm with chutney or any sauce of your choice. I served it tomato sauce.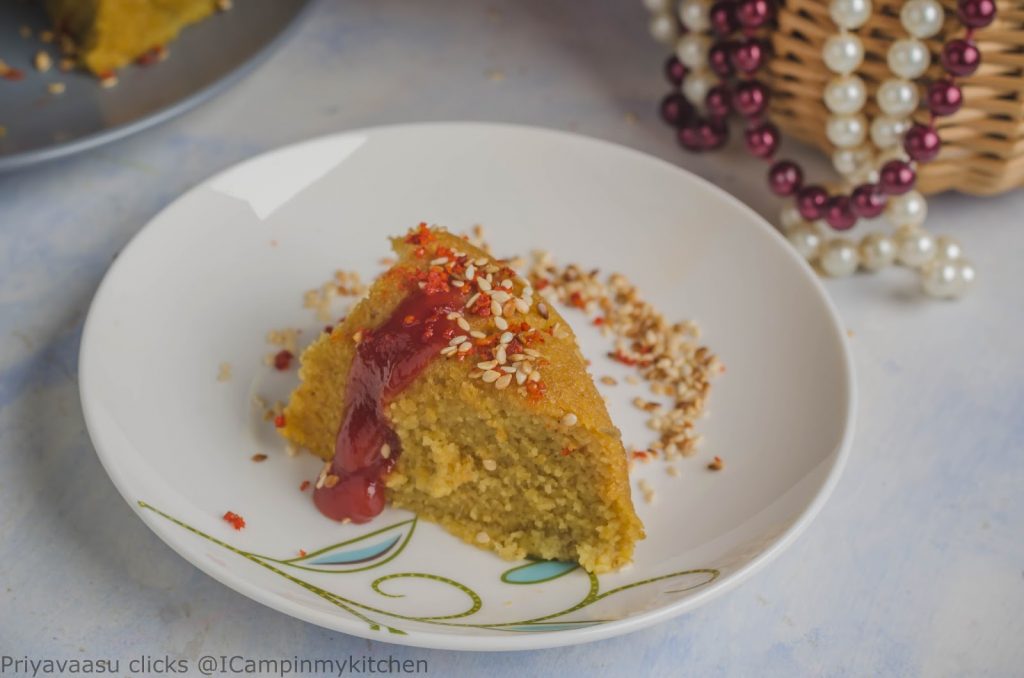 Check out the Be belogging Marathon page for the other Blogging Marathoners doing BM#73