Summer, Wonderful Summer is wonderful only if Mr. Sun reduces some of his harmful heat rays. When we can't do much about Mr.Sun, all we can try is to adjust our diet and keep ourselves hydrated. Growing up years, we used to have Neeraagaram/fermented rice with buttermilk or curd in the morning, Ragi Koozh/Porridge, we never knew the health benefits those days, but love the taste of it, so we never complained.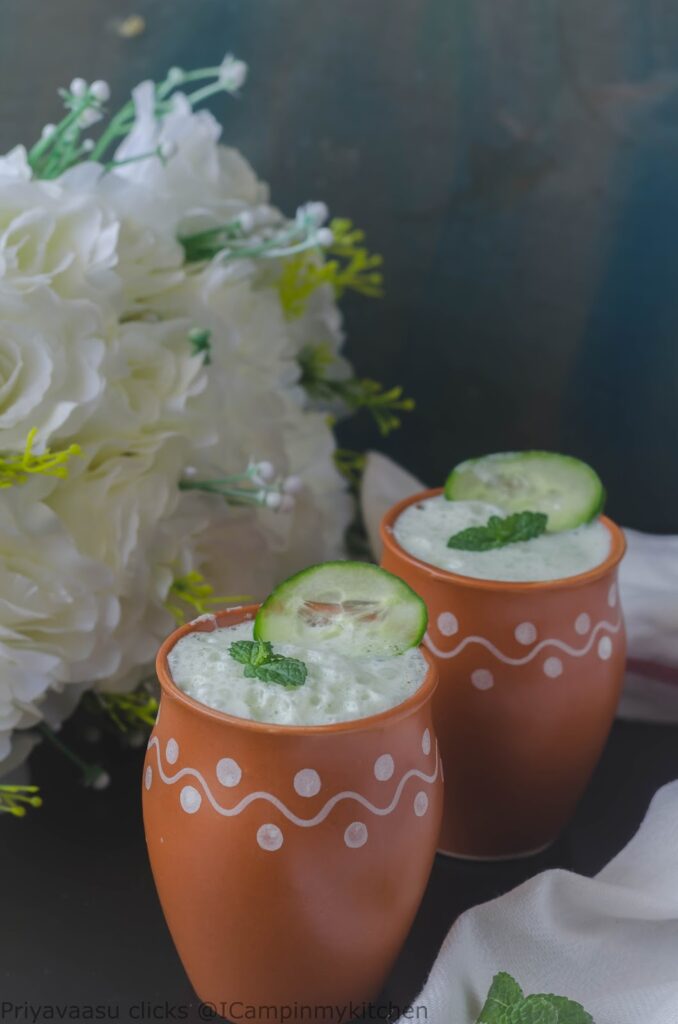 For me the easiest summer drink is lassi, take curd and whirl it up with any fruit or veggies and tada you have a delicious drink. It not only hydrates your body, keeps you full and it is damn versatile! you never get bored trying a lassi. I have quite few here in my kitchen Beetroot lassi, celery & mint lassi, Fresh turmeric & herbs lassi, Carrot & ginger lassi, spiced buttermilk, Neer Majjige,Mango Lassi, Gooseberry/amla lassi.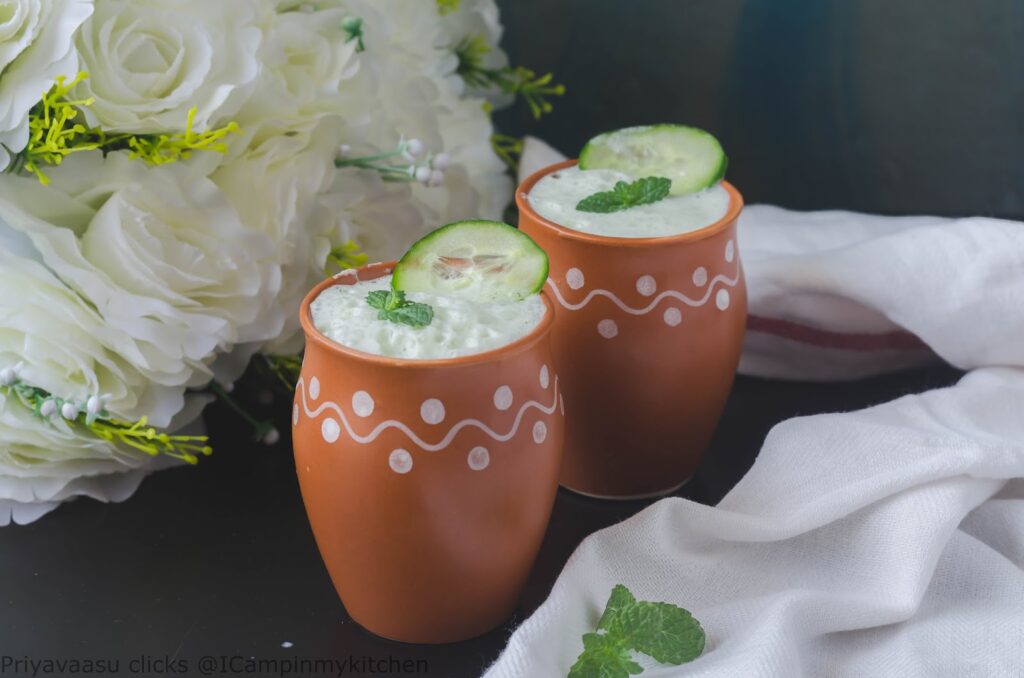 Ingredients
1 lebanese cucumber, chopped
one fistful of fresh mint leaves, washed
½ cup plain yogurt
¼ cup water (optional)
¼ teaspoon salt 
½ teaspoon freshly grated ginger
¼ teaspoon roasted cumin powder


Method
Take all the ingredients in a blender and blend until smooth and frothy. 

Serve garnished with a thin slice of cucumber and mint leaves.
You will definitely feel the chillness when you gulp it down, it just cools your whole system. Give it a try!!!.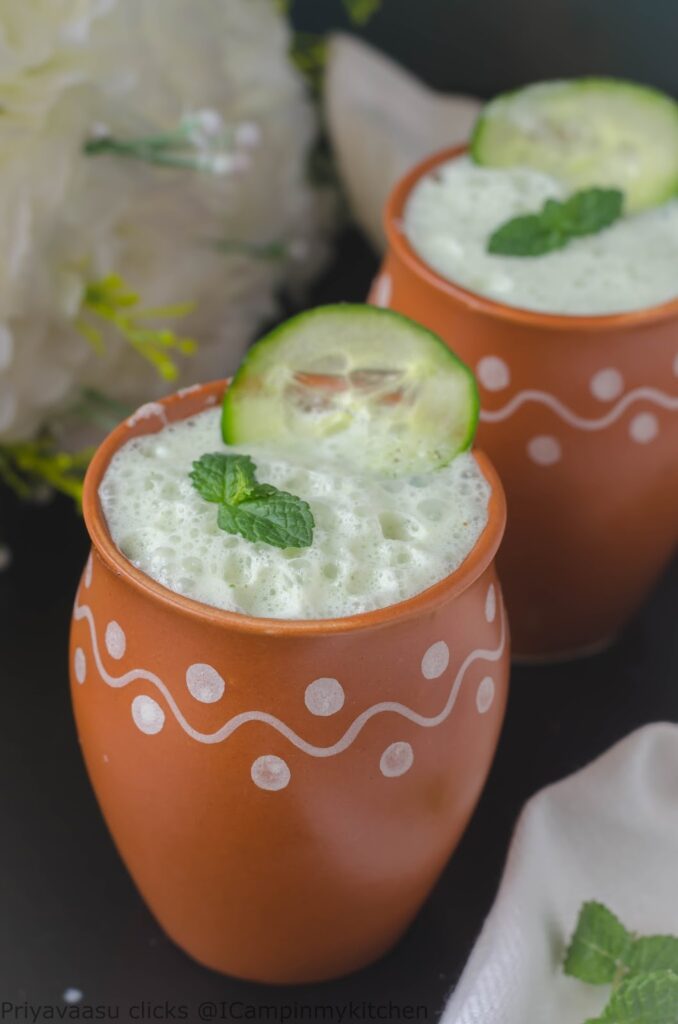 Sending this to Thanda Mela by Srivalli.