The Last week of Cooking Carnival 2016, i chose the theme : Spreads.  According to Wiki, a

 

spread

 is a food that is literally spread, generally with a knife, onto food products such as 

bread

 and 

crackers

. Spreads are added to food in order to enhance the flavor or texture of the food, which may be considered bland without it.
When thinking about spreads, the first thing struck me was butter. I lovee butter on my toasts and on parathas's, who doesn't right? So, the first recipe i made was this Garlic butter, it is way easy to make than i imagined. Just blitz and freeze, you have finger-licking butter for your next day breakfast.
Ingredients
3 tablespoon chopped mint leaves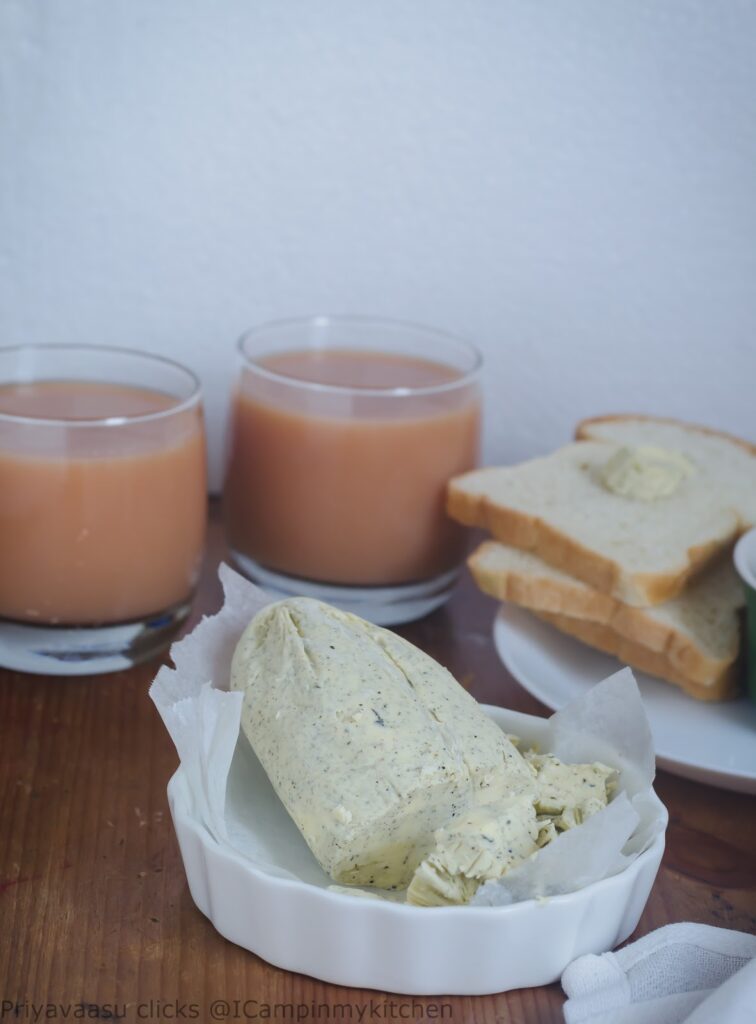 Method
Take butter, garlic cloves, mint leaves, pepper and salt in a food processor bowl. Blend to combine.Remove the butter on to a cling wrap or parchement paper. Roll and refrigerate until set.Use as required as a spread on toast, parathas, soups.

I served them on toast along with Mango, Pomo & Orange smoothie, Another yumm ridgegourd peel and mint leaves chutney and red bell pepper dip.