Today i was supposed to post a Broccoli and cheese tikki, a baked version of-course. But it ended up like something different, though it tasted finger-licking yum, i couldn't put it as chat!!!My mind started thinking fast, as it is getting dark, if at all i m making something, i have to get it done in another 30 minutes. I had some leftover papdi dough in the refrigerator, i immediately made these katori's and filled with toppings i had in hand. The chat came out good. My better half felt that it needed little more spice, so i have adjusted the recipe accordingly by adding little chili powder. But, at the end i feel Chat taste and preference varies from person to person. So, adjust the seasonings accordingly.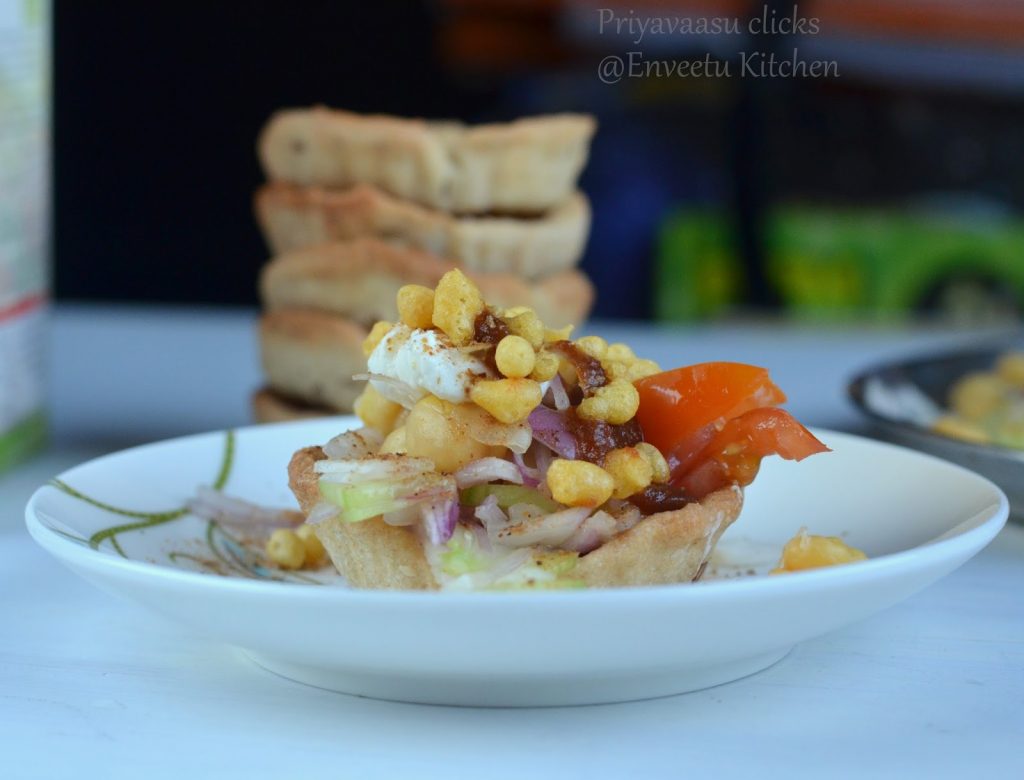 Ingredients (Makes 20 Katori's)
½ Cup Whole Wheat flour
½ Cup All Purpose flour
½ teaspoon cumin/jeera seeds
½ teaspoon white sesame seeds
¼ teaspoon salt
3 tablespoon oil
¼ cup warm water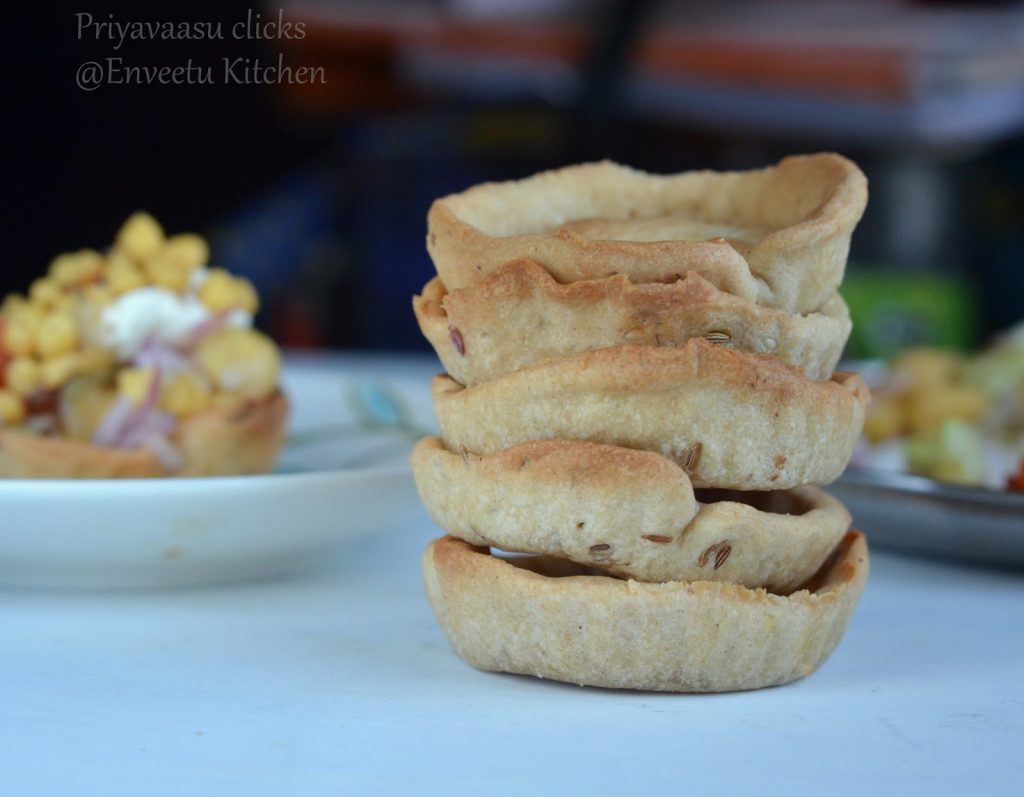 Method
Take both the flours, sesame,cumin seeds and salt in a large bowl. Whisk well to combine.

Add oil to the flour mix and rub well on to the flour mix to resemble crumbs. Now slowly add water to this and knead a soft dough. Let the dough rest for 10 minutes.

Divide the dough into 2 portions. Grease your tart pan and keep it ready. Roll out each portion into 20cm(diameter) circle. Prick the dough all over and use a cookie cutter or bottle lid to cut out the dough to fit the tart mould. I used 200gms Nutella bottle lid to cut out the dough.

Preheat the Oven to 220C. Lay the cut rounds of dough on a greased tart mould. Press the dough well to the tart base so it takes the mould shape.

Bake the katori for 11 minutes. Take it off the oven and let it cool completely on a wire rack. Store the Katori's in an air-tight container until use.
For the Chat
¼ Cup Boiled Chana/garbanzo beans
¼ Cup chopped cucumber
¼ cup chopped onion
1 small tomato or 2 cherry tomatoes, chopped
¼ cup hung curd
2 tablespoon sweet chutney
chat masala to taste
red chili powder to taste
juice of half lemon
¼ cup Boondi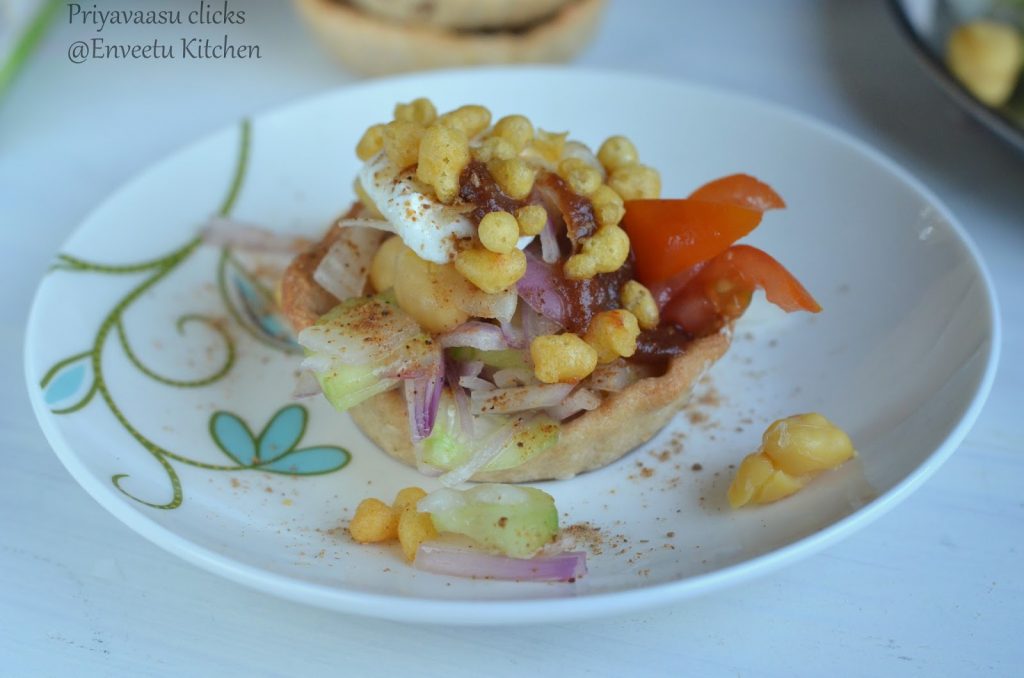 Method
Mix together chana, cucumber and onion, 2 pinches of chat masala, 2 pinches of red chili powder and lemon juice. Mix well.

Place the baked katori on a plate, fill with 2-3 tablespoon of chana-onion and cucumber mix.

Add sweet chutney, hung curd and top it with boondi. Sprinkle a generous pinch of chaat masala. Enjoy!!