I have never attempted to make Chat at home. Yes, you give me a tough bread to bake, i m all geared up for the challenge, but chat, i don't know what block it is!! When srivalli, announced North-Indian party starters, that can include chat also as a theme for this BM, i knew i had to come out of my block, so i took it.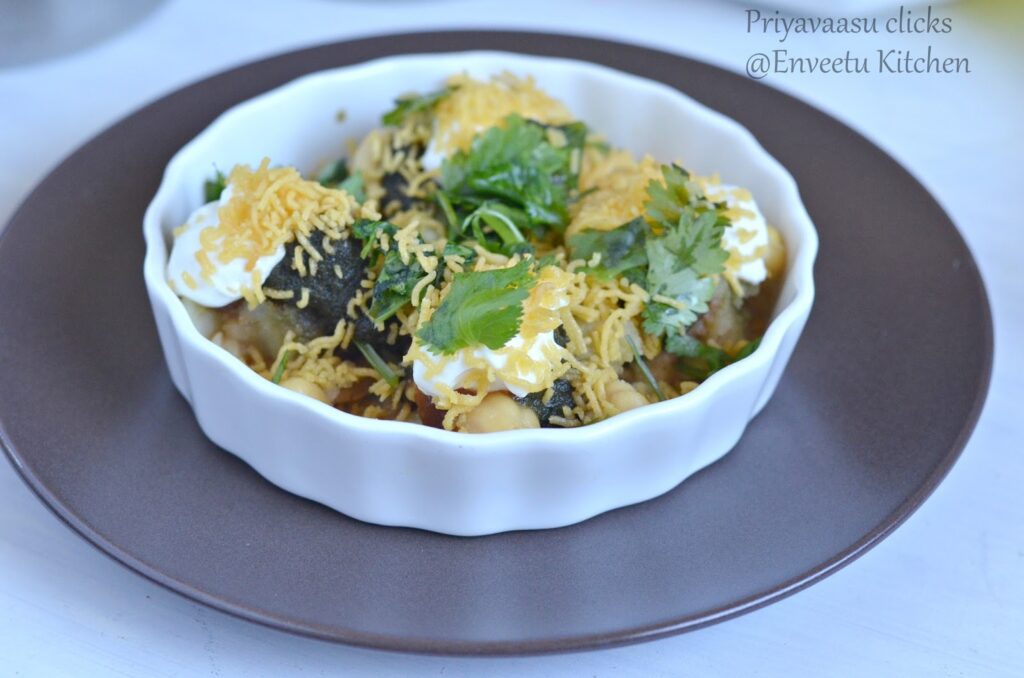 The first in this challenge was the Baked Pinwheels, which was a big hit at home. Today i m giving you papdi chat, which we love to hog @ Kamat Restaurant. Oh i love the way they serve, in a curved dinner bowl, with the sev completely hiding the papdi's, mm lip-smacking! 🙂
I wanted to try the same at home. Though it is a bit easy to put together the chat, we have list of preps to be made before we can serve it. Making papdi's at home is quite easy. Both the kiddo's loved the papdi's as such. The first batch around 15 papdi's vanished just like that straight from the oven. I had to hide the next batch to make the chat. Hubby is yet to taste, but i mopped the plate clean for my lunch 🙂 It was yummm, Finally, coming out of my block! 🙂
Ingredients for Papdi (Makes around 60-70 papdi's)
1 teaspoon cumin/jeera seeds
1 teaspoon white sesame seeds
Take both the flours, sesame,cumin seeds and salt in a large bowl. Whisk well to combine.

Add oil to the flour mix and rub well on to the flour mix to resemble crumbs. Now slowly add water to this and knead a soft dough. Let the dough rest for 10 minutes.

Divide the dough into 4 portions. Roll out each portion into 20cm(diameter) circle. Using a small cookie cutter, cut out small roundels of the dough. Prick the dough using a fork all over.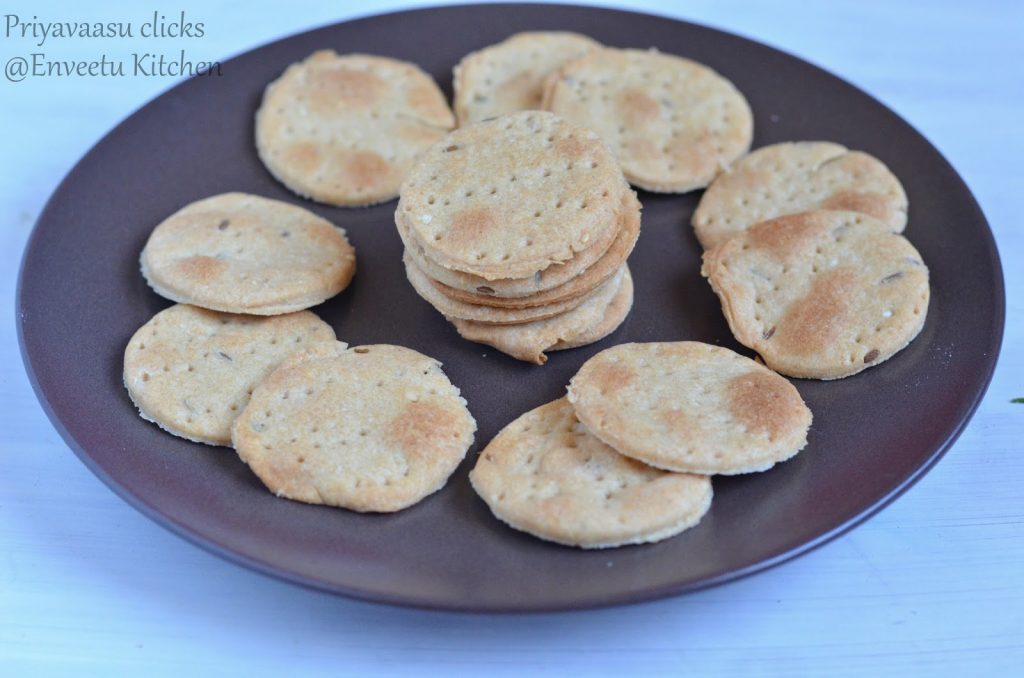 Preheat the Oven to 220C. Lay the cut rounds of dough on a greased baking tray. Bake the papdi for 11 minutes. Take it off the oven and let it cool completely on a wire rack. Store the papdi in an air-tight container.
Sweet Chutney & Mint Chutney
3 nos dates
A small gooseberry size tamarind
1 teaspoon jaggery powder
1 no red chili
¼ teaspoon cumin powder
salt to taste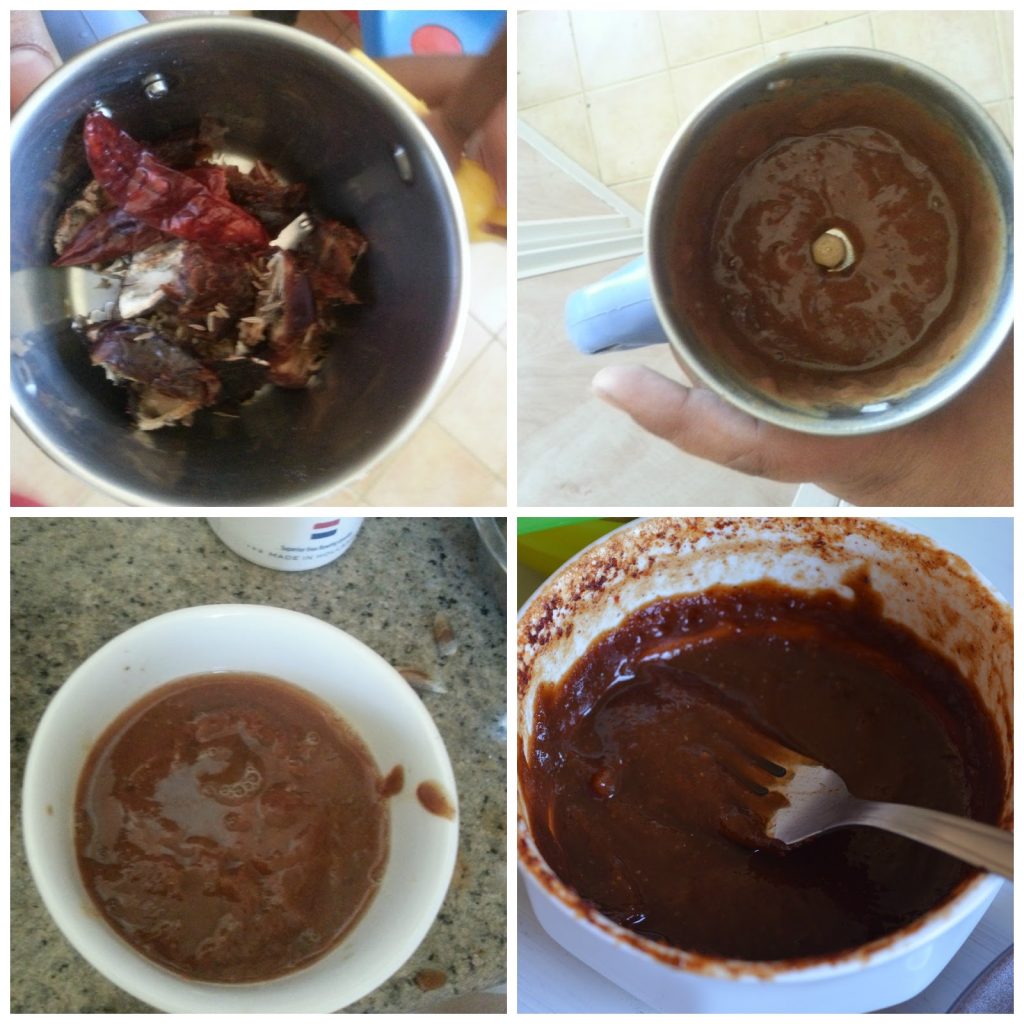 Method
Take all the ingredients together in a mixer, grid it to a smooth paste using ¼ cup

water.

Take the ground

paste in a Microwave safe bowl. Cook

@ high for 1 minutes, stir well. Reduce the temperature to medium and cook for another minute. Take it out let it cool and use for chat.

Leftover chutney can be stored in a air-tight container in the refrigerator.
Mint Chutney
2 fistfuls of fresh mint leaves
Method
Take all the ingredients together in a mixer and grind to a fine paste. Keep aside until use.
Ingredients for the Chat
1 small potato, boiled, peeled and mashed
2 tablespoon sweet chutney
2 tablespoon mint chutney
2 tablespoon hung curd
2- 3 pinches of chat masala
coriander leaves for garnish
Method
Take the boiled potato, crumble it well, add a pinch of jeera powder and 2 pinches of chat masala, mix well and use as topping.
In a wide plate, arrange the papdi's first. Top it with boiled potatoes and chana.

Next add sweet chutney, mint chutney and hung curd.

Next add bhujiya/sev and top it with coriander leaves and serve immediately