Today' post is special, yes it is the 100th edition of our Blogging Marathon family. What started as a casual blogging activity to keep ourselves regular with our blog has now become a part of us. For many like me, without BM, we might not be posting regular with varied and interesting themes. Thanks to Valli for keeping us together with so many challenging and fabulous themes which made us move from our comfort zone and tryout many different cuisines and dishes, which otherwise would still be sleeping in our Bookmarked folders. 
Coming to today's post, for the next 3 days i will be blogging under the theme: pick a alphabet and make 3 dishes. I chose 'M', nothing special, as i had a post ready already. Today's post is a simple day to dish that happens in my house almost once a week. 
A simple kootu, with freshly made masala. I usually make kootu with my kootu powder, but there are times i run out of kootu podi or we want a different taste for our kootu. This is my go to recipe. Simple spices and some fresh coconut, you have a finger-licking side for your rice. I serve this kootu, with roti also, both my kiddos like the fresh taste the ground masala brings to this dish. Do try this recipe and let me know how you like it.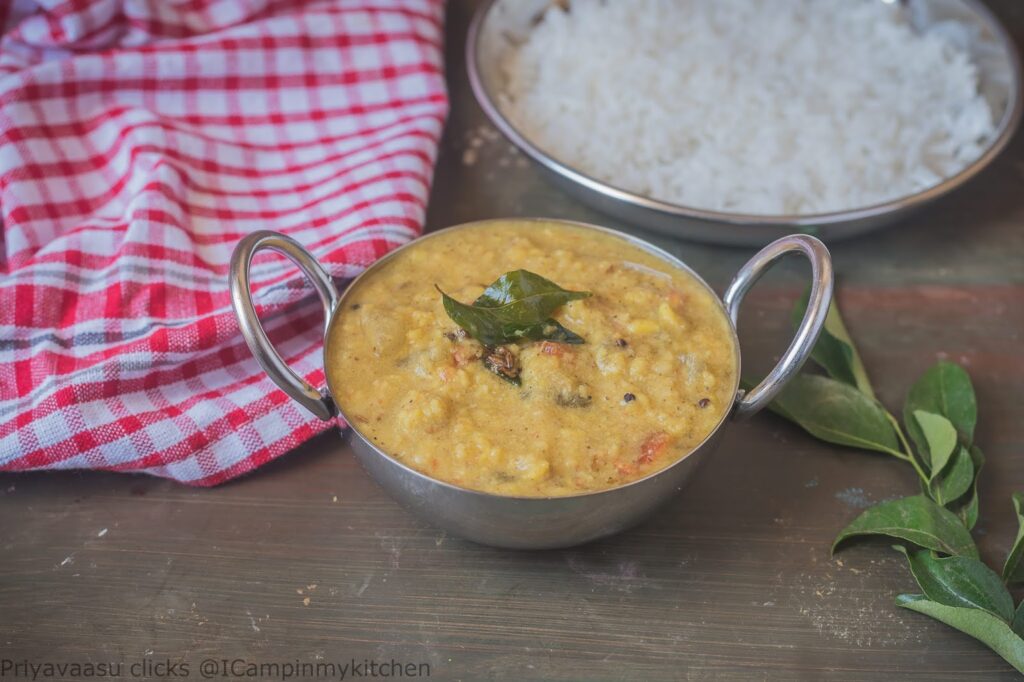 Ingredients
180 grams of malabar vellari, chopped into cubes, approximately 1 cup 
1 medium sized tomato, chopped
1-2 tsp coconut oil/any cooking oil
1/3 cup fresly grated coconut
Prepare your vegetables first. I usually use a medium sized malabar vellari for 2-3 days, i divided it into 3 and use it for 3 times/days. The above measurement will get you roughly a cup of chopped vellari cubes. Wash and chop the tomatoes. Wash the lentils in water, drain and keep aside. Take the ingredients given under grind to paste in a mixer jar and add 2-3 tbsp of water and grind it to a fine paste.

In a pressure cooker, heat oil,when it is hot, splutter mustard seeds, add the red chilies, immediately add the chopped vellari cubes and tomatoes to this and saute for a minute.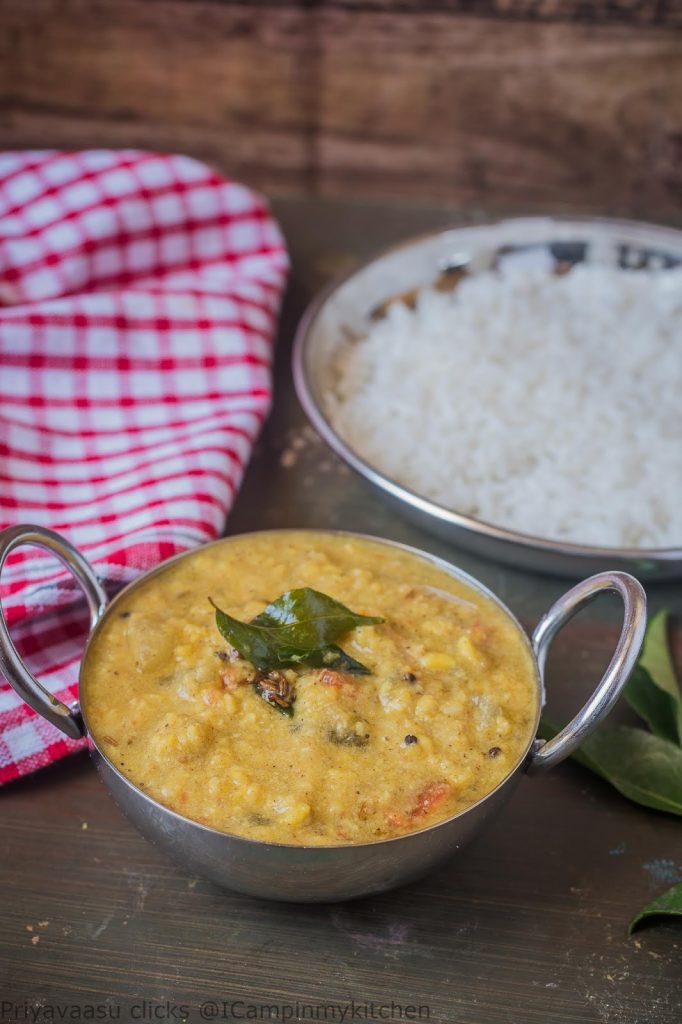 Next add the drained dal to this and saute for a minute. Next add the ground paste to this, i add 1/4 cup of water to the mixer jar and add that water too to the pressure cooker. Mix it all together well.

Add 1&1/4 cup of water to this and mix. Add salt and turmeric powder. Mix well. 

When this mixture begins to boil, close the lid of the pressure cooker and let this cook fo 4-5 whistles. Once done, take it off the stove and let the pressure drop on its own. 

Open the pressure cooker and mix all the contents together. The usual consistency of the kootu is thick, if you prefer a thinner consistency add 1/4 cup of water but not more than that. When served on a plate, the kootu should remain in its place and not run.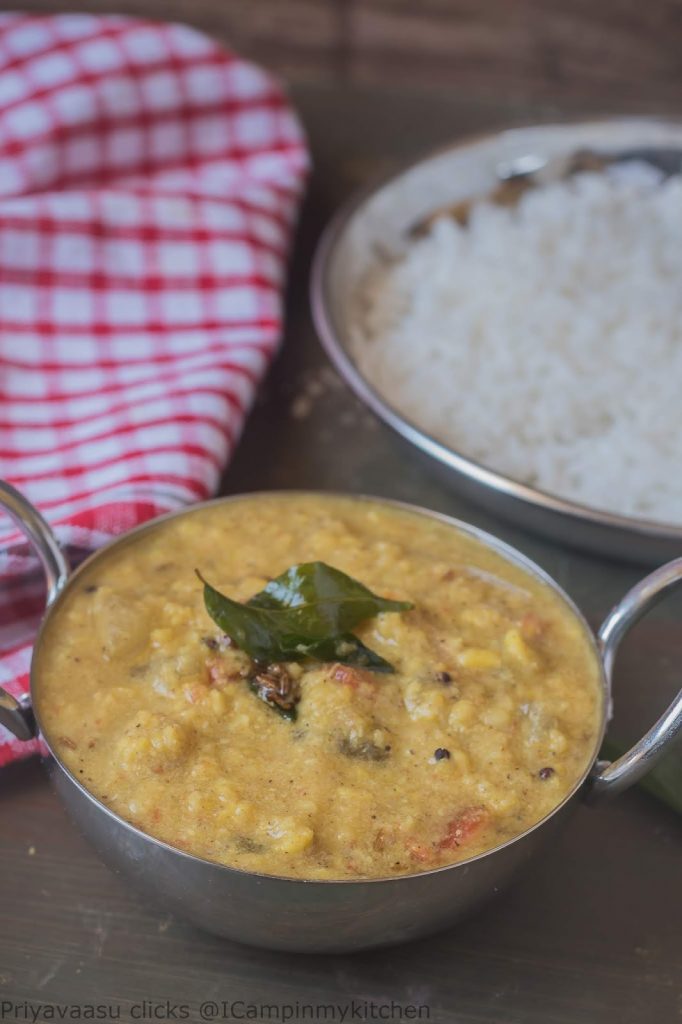 In a small tadka pan, heat oil, splutter mustard seeds, crackle cumin, add curry leaves and urad dal to this, let the dal turn golden brown, pour this sizzling tadka over the kootu and serve it warm with rice.