Fresh turmeric, a vibrant ingredient in southindian cooking. We get loads of fresh turmeric during Pongal/Sankranti, i saw them from December in the market. I love to cook with them, the earthy flavor and the bright unadulterated color of this beautiful rhizome is something which we don't get all the year through.
Last year this time i made Fresh Turmeric dosa and herbs smoothie with it and today i bring you a finger-licking thogayal, south-indian style chutney with lentils using fresh turmeric and fresh ginger. 
This thogayal goes great with rice and ghee, and also with idly/dosa. if using for idly/dosa,then add litle more water and grind, whereas if using as rice accompaniment, grind it thick. 
Ingredients 
A small gooseberry sized tamarind 
1/4 cup chopped fresh turmeric, skin scrapped
1/4 cup chopped fresh ginger, skin scrapped
In a Kadai/pan, dry roast urad dal, Chana dal, coriander and white sesame seeds.

I usually add the white sesame and red chilies  just before turning off the stove, so it gets nice and toasty in the residue heat.Remove the roasted ingredients to a flat plate and let this cool.

Now in the same pan, add a tsp of oil and sauté the chopped ginger and fresh turmeric for 2-3 minutes. Remove the sautéed ingredients on to a plate, let it cool.

Take all the ingredients together along with coconut, tamarind and salt in mixer grinder and grind it to a fine/a little coarse paste by adding 2-4 tbsp of water.

Do not add add water in the beginning, first pulse together then add a tbsp if water at a time and grind.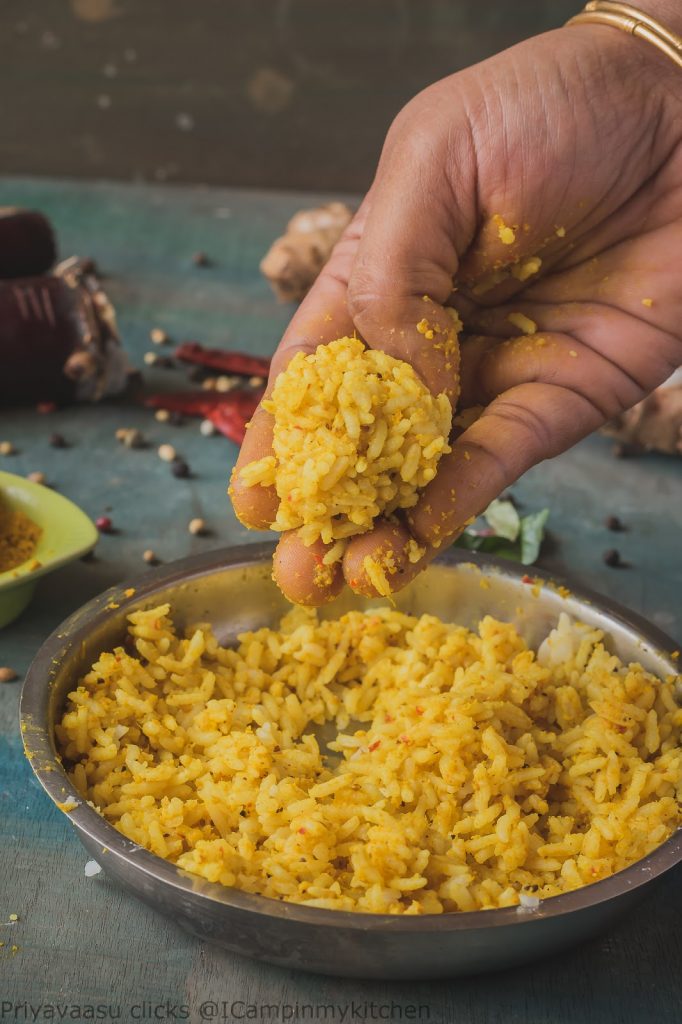 Remove the chutney/thogayal onto a serving bowl and serve it along with steaming hot rice and ghee or along with your idly dosa.You can also use it in wraps/rolls as a base chutney.