If you are into watching TV serials in DoorDarshan(DD), you should be knowing
Gul(flower), Gulshan(garden), Gulfam
(gardener)
, a TV series portraying the life of a Kashmir family. The name Gul, Gulshan and Gulfam are the boat houses run by the family and how their lives are affected post-terrorism in J&K. It was only DD those days, so i never miss any of these serials and when my friends here, even the taxi drivers when praise that my hindi is too good for a south-indian, i secretly thank these TV serials for that!!! 😉
So my first intro to J&K is through this serial.
During my school days, when girls together gossip and talk about marriage and honeymoon (with what we understood by watching TV) i used to say that i will go to Kashmir for my honeymoon. The Movie Roja had a very bad influence on me, first arvind swamy and second those snow-clad mountains where the song Pudhu Vellai Mazhai was pictured.
But, sadly i have never been on to any place after marriage, that is altogether another story. My hubby has promised to take me to J&K once before my lifetime. I
I have always seen J&K has the proud head of the Indian Lady. yes, if you see the Indian Map, you can see a lady standing spreading her arms and J&K adorns the beautiful head & face of the country and it will truly remain that way.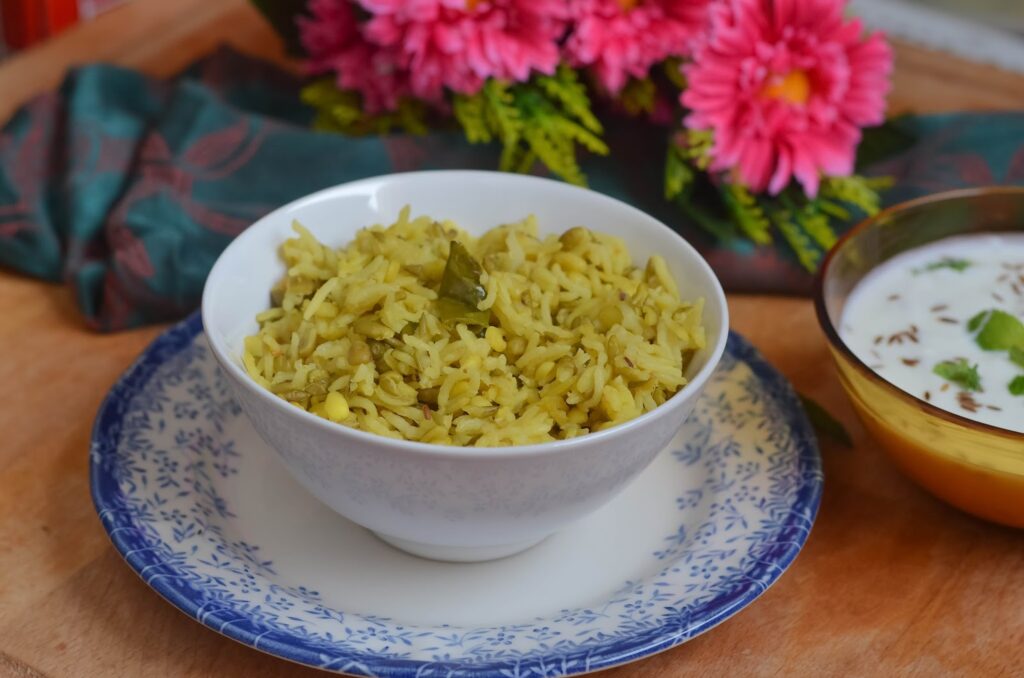 Kashmiri cuisine has had the earliest influence on Kashmirkadai Pandit cuisine. Usually, Pandits do not eat meat, however the Pandits of Kashmir have always eaten all meats except beef.Meat is cooked in Kashmiri Pandit festivals and forms an extremely important part of Kashmiri Pandit identity.
Tea drinking forms a very important of Kashmiri Pandit cuisine and is often used in place of dessert. Two very important types of tea are Kehwa (Sweet Green tea with Cardammom and almonds) and Sheer Chai (salty pink tea with almonds). Such teas are usually taken with Baked Breads like Kulcha and Katlam. Today i bring you a filling lunch from J&K. When i was making this khichdi, i was in a doubt how will it taste so much less spice, it has only ginger and 2 green chilies and nothing more. But i was awestruck with the aroma and flavor. It was a filling meal with the raita. If you want you can have it along with some deep-fried snack. But we seriously didn't miss anything.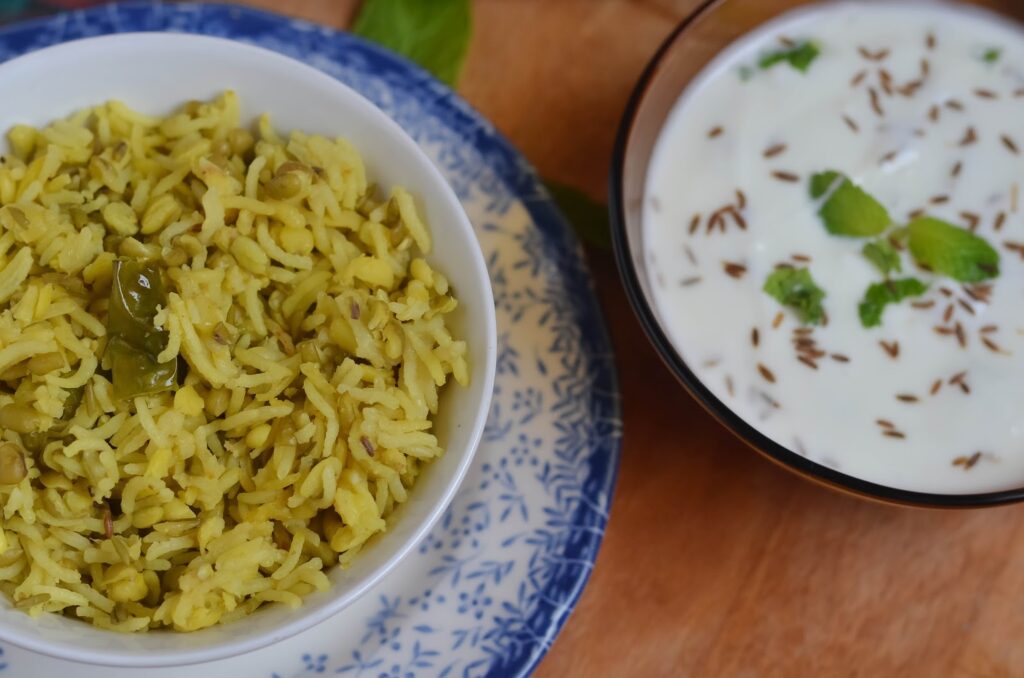 Ingredients
½ Cup Dhuli Moong/Split Moong dal with skin
2 green chilies, slited lengthwise
1 tablespoon grated ginger
½ teaspoon turmeric powder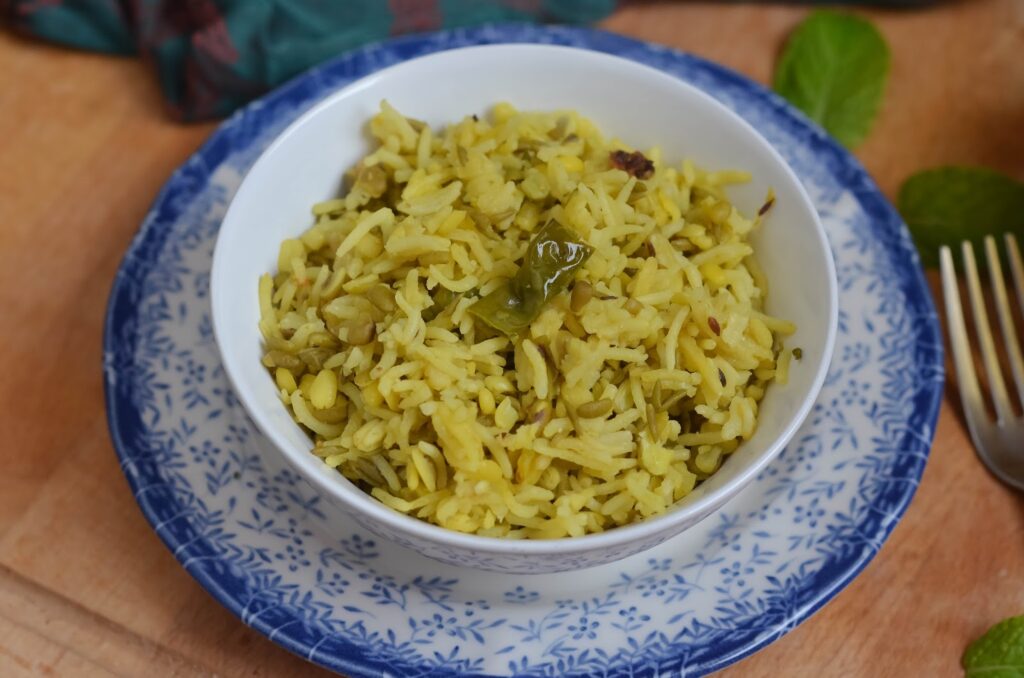 Method
Soak Moong dal and Rice together for 20 minutes, Drain and set aside.

Heat oil in a pressure pan, add cumin. When it crackles, add green chilies, ginger and turmeric powder. Saute for 2 minutes.

Next add the drained rice and dal to this and add saute for 2 minutes. Add water to this just to the level of rice and dal. Approximately 2 cups. The water should be to the level of rice and dal and not immersing them.

Add salt, mix well. Close the pressure pan and let this cook on a medium flame for 15 minutes WITHOUT WHISTLE.

After 15 minutes, put the whistle on and switch off the stove. Let the pressure cool down on its own. Release the cooker and fluff the rice with a fork. Serve with a teaspoon of ghee drizzled on top.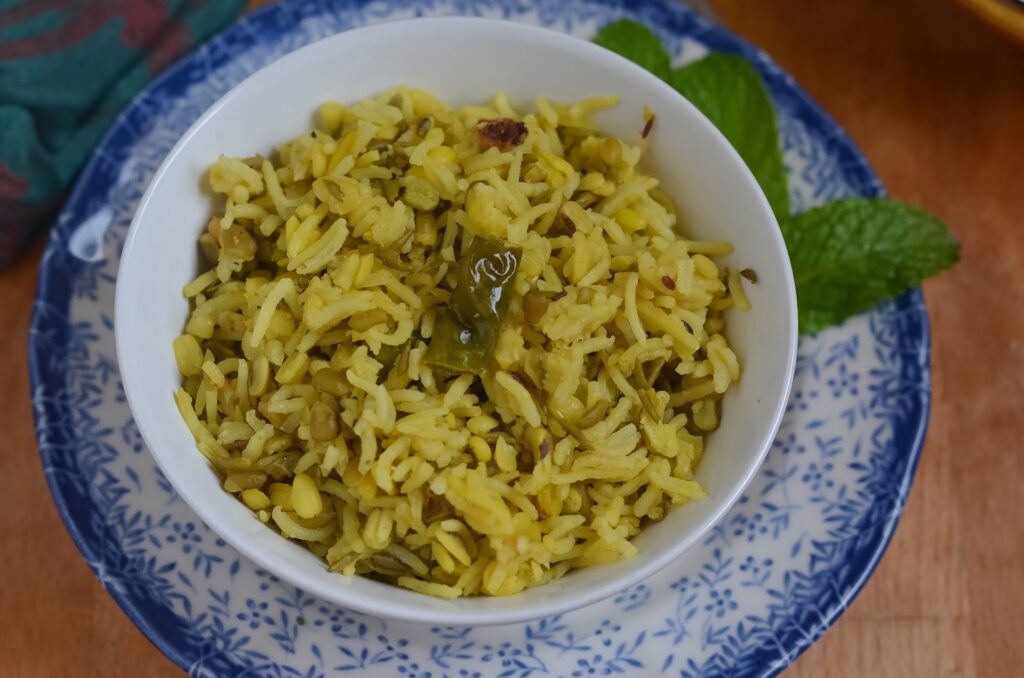 Dodhe Mujh Chaitin/Radish raita
Ingredients
1 medium-sized, daikon radish, grated
¼ teaspoon cumin seeds, roasted
few leaves of fresh mint for garnish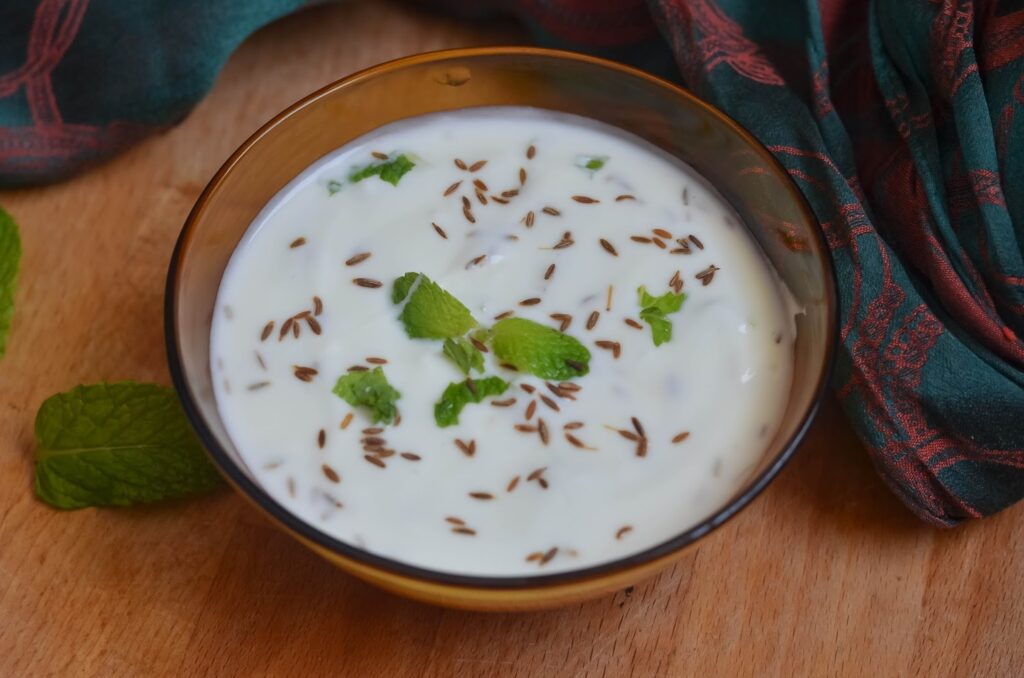 Method
Grate the radish and squeeze out the excess water. Add this to whisked yogurt.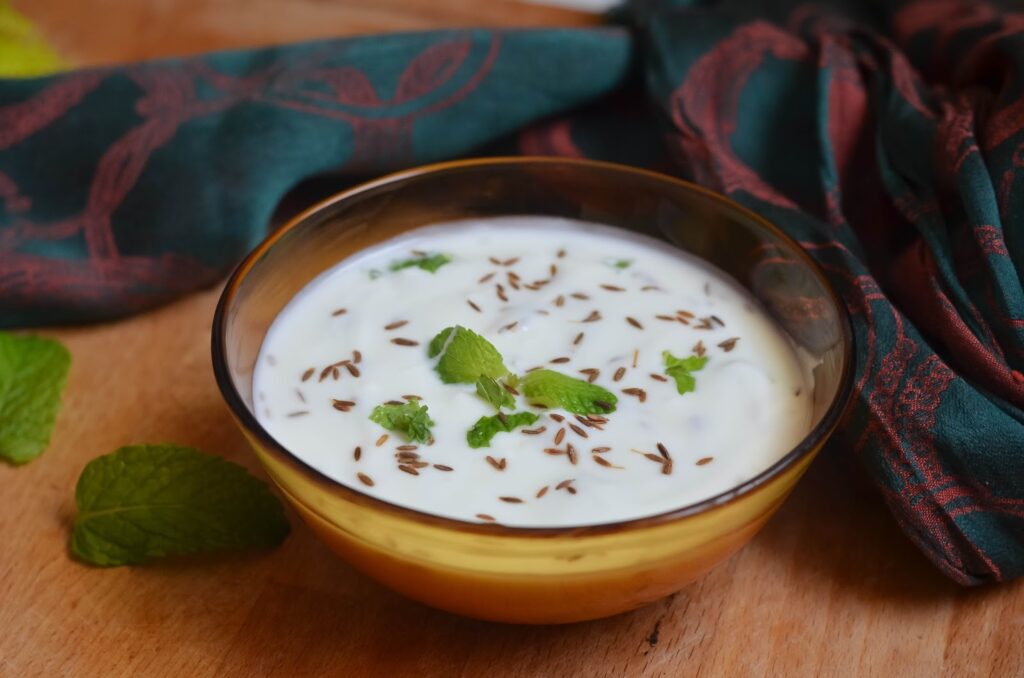 Add salt, roasted cumin seeds and mix well. Garnish with fresh mint leaves and serve along Mong Ketchir.