Mong Ketchir or moong dal khichdi, quick and easy khichdi made of split green gram and rice. This simple one pot meal uses minimal spices and makes a satisfying and wholesome meal.
Khichdi recipe | Pressure cooker recipe | One Pot meal | sattvic recipe | No Onion No Garlic Khichdi recipe | Simple moong dal khichdi recipe | Moong dal khichdi without onion garlic | Vegan Lunch recipe | Rice and dal | Dal Chawal | Kashmiri Cuisine | Vegetarian recipe from Kashmir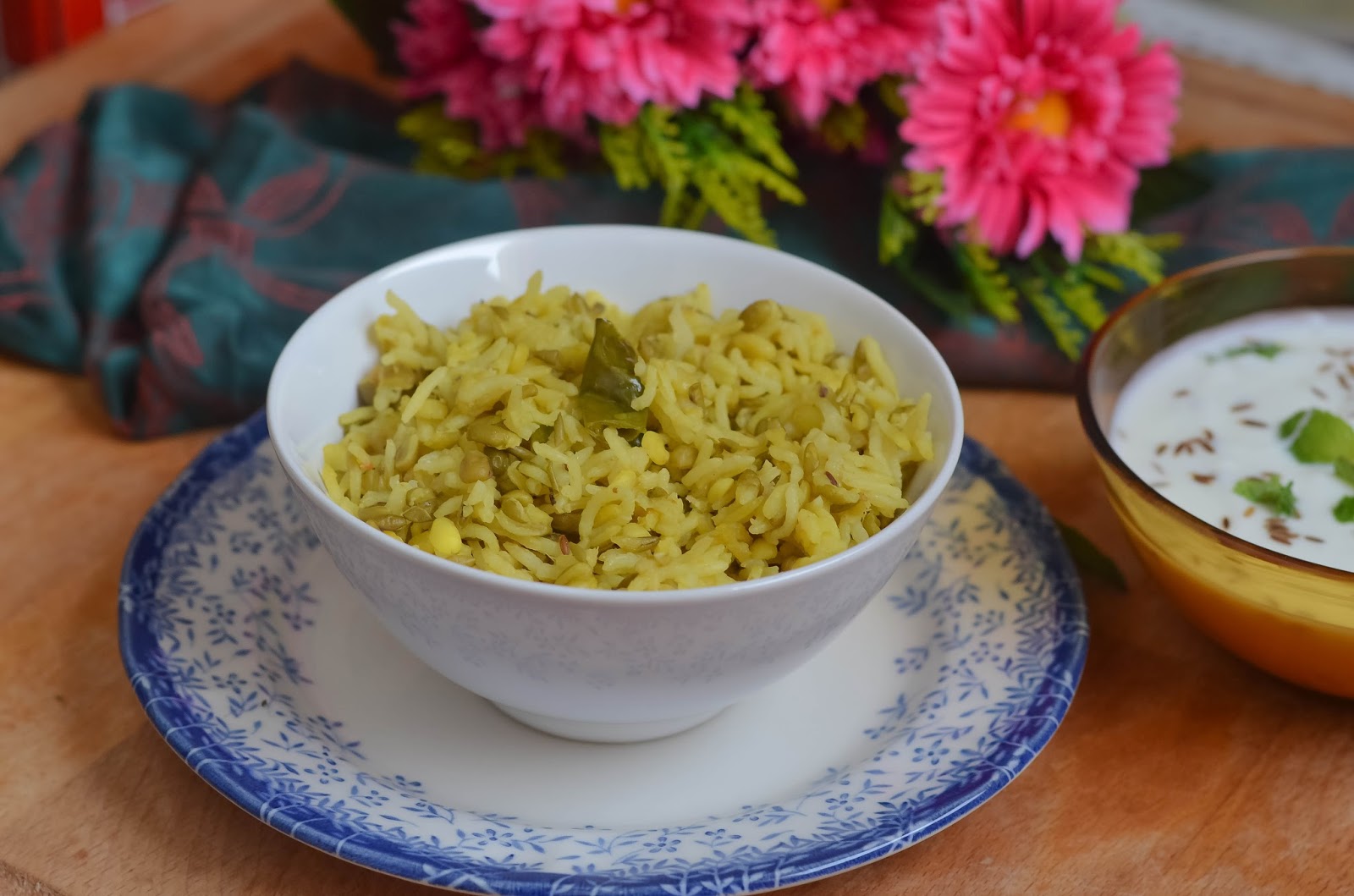 Jump to:
Kashmir
If you are into watching TV serials in Doordarshan(DD), you should be knowing Gul(flower), Gulshan(garden), Gulfam(gardener), a TV series portraying the life of a Kashmir family. The name Gul, Gulshan and Gulfam are the boat houses run by the family and how their lives are affected due to the unrest in J&K.
So my first intro to J&K is through this serial. During my school days, when girls together gossip about marriage and honeymoon (with what we understood by watching TV) I dreamt of going to Kashmir for my honeymoon. The Movie Roja had a very bad influence on me, first arvind swamy and second those snow-clad mountains where the song Pudhu Vellai Mazhai was pictured. hmm, I m yet to visit those beautiful scenic mountains for real.
Kashmiri Cuisine
Kashmiri cuisine, the cuisine of the Kashmir Valley in Jammu and Kashmir. Rice is their staple food, since ancient times. The equivalent phrase for bread and butter in Kashmiri is haakh-batta, meaning greens and rice. A typical everyday Kashmiri meal consists of a generous serving of rice, meat and vegetables, mostly greens cooked in oil, and yoghurt.
Tea drinking forms a very important part of Kashmiri cuisine and is often used in place of dessert. Kehwa, a sweet Green tea with cardamom and almonds, sheer chai, the famous salty pink tea with almonds. Such teas are usually taken with fresh breads like Kulcha and Katlam. Check this rich and royal sheermal bread.
Here is an interesting article about Kashmiri breads and teas in TOI.
Khetchar, Kashmiri Dhuli Moong Khichdi
Today I bring you a filling lunch from J&K. Mong Ketchir, dhuli moong or split moong dal khichdi with rice. When I was making this khichdi, I was in doubt how will it taste, as the khichdi uses very less spice.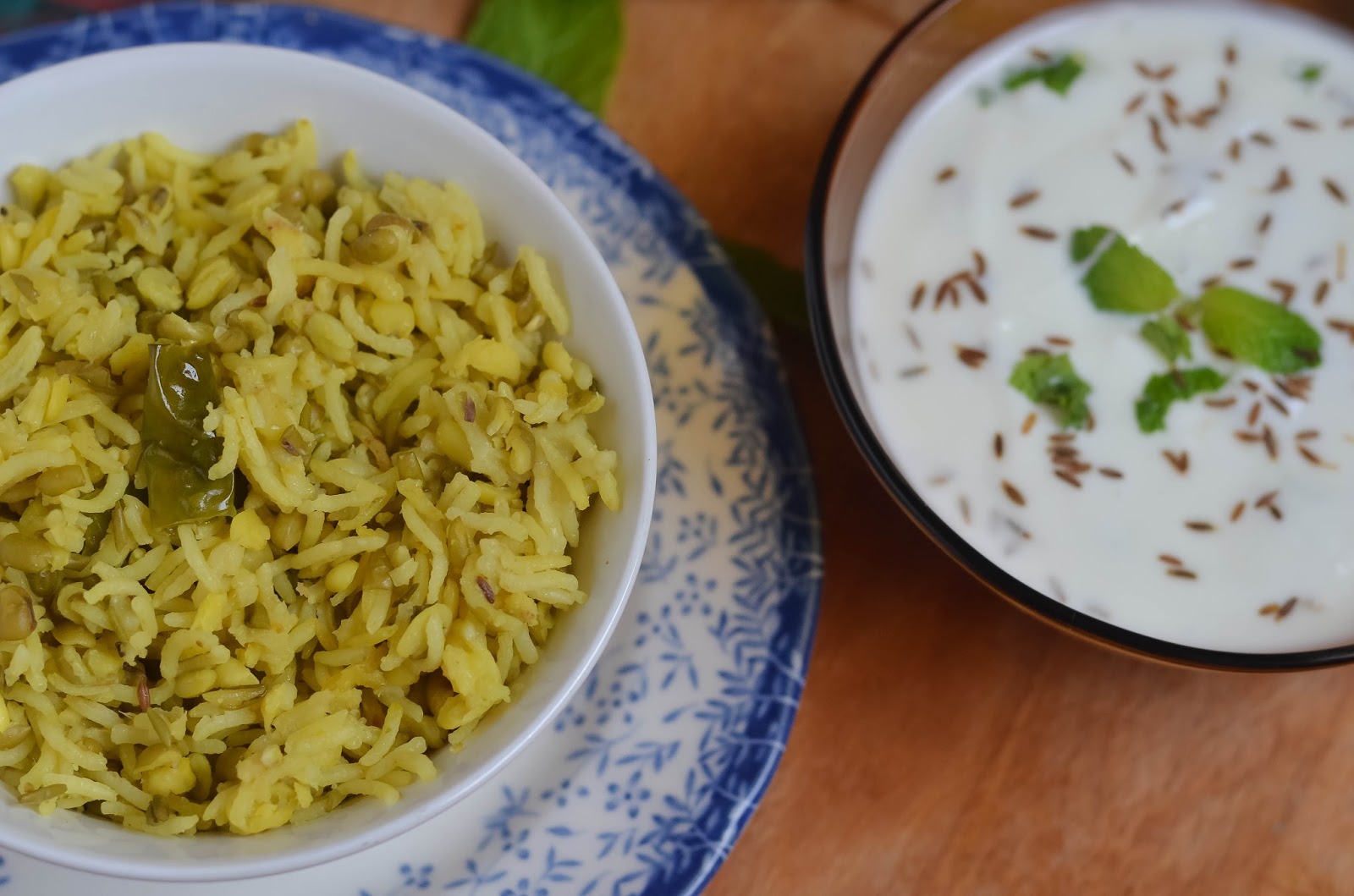 This simple moong khichdi has only ginger and green chilies and nothing more. I was awestruck with the aroma and taste. Aromatic basmati cooked with flavorsome dhuli moong has its own taste and flavor. It was a filling meal with radish raita.  
Ingredients to make Moong Ketchir
Main Ingredients : Rice and Split green gram dal with skin. I have used basmati rice.
Spices : Ginger, green chilies & turmeric powder.
Tempering : Mustard oil & cumin seeds.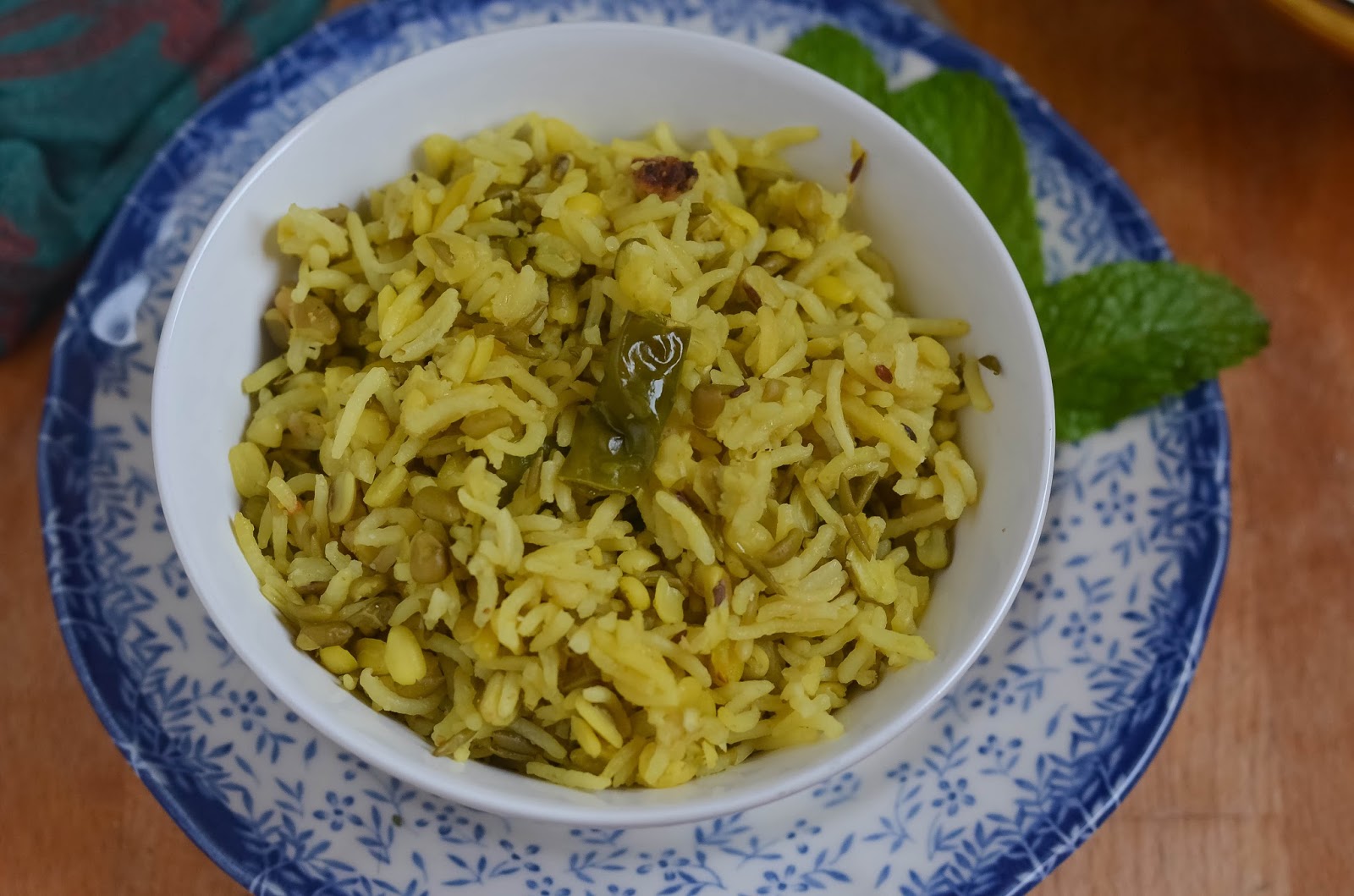 Stepwise Instructions
Please check recipe card below for exact measurements of each ingredient used and also for the detailed instructions
Wash rice and split moong dal in water 2-3 times. Soak them together in water for 20 minutes.
Heat oil in a pressure cooker, crackle cumin seeds. Add chopped green chilies and ginger.
Add drained rice and dal. Saute for a minute in hot oil. To this now add enough water.
Add salt and turmeric powder, mix well. Close the pressure cooker and cook in medium flame without whistle for 15 minutes.
After the said time, put the whistle and turn off the flame. Let the pressure fall on its own. Open the cooker, fluff it up with fork, add ghee and serve it hot .
More wholesome Khichadi Recipes
What to serve with the Khichadi
There is a saying in the local language, "Khichdi ke chaar yaar- dahi, papad, ghee aur achaar", which means the humble khichdi is served with curd, papad, clarified butter and pickle.
I love to have my khichdi hot with some kadhi , a runny gravy and some tomato thokku that pairs so well with soft moong dal khichadi.
Here are some raita and pickles, which also pairs pretty with khichdi.
Omavalli Raita | Ajwain leaves raita
Omavalli raita, is a yogurt dip made with fresh ajwain leaves, cucumber and creamy yogurt. A simple and easy to make side-dish, that pairs excellent with One-pot meals.
Check out this recipe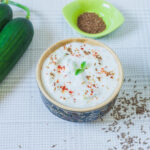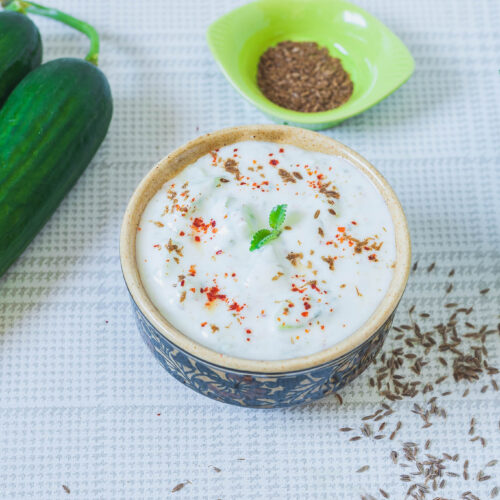 Green grapes raita, yogurt dip
Green grapes raita , yogurt dip made with fresh yogurt, seedless green grapes, add a chili tempering for more flavor. This raita makes a great side for one pot meals.
Check out this recipe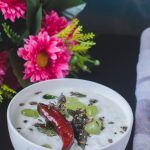 Coriander & mint raita
Coriander & mint raita is a yogurt dip, spiced with chilies and ginger. This condiment is served as accompaniment with rice dishes.
Check out this recipe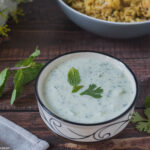 Sikkim Tomato Achar | Instant tomato pickle |No oil pickle
Sikkim tomato achar, a quick and easy condiment with tomatoes and green chili. A delicious and fiery condiment to serve with flatbreads.
Check out this recipe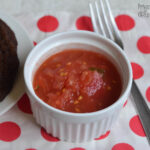 Tomato Thokku | Spicy Tomato Relish | No Onion, No Garlic
Tomato thokku, a spicy condiment made of fresh tomatoes and red chilies. This spicy tomato relish, a must have condiment in the pantry. It pairs well with idly, dosa and can also be enjoyed mixed with rice too.
Check out this recipe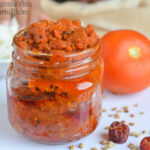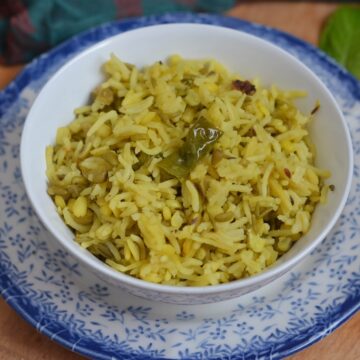 Mong Ketchir | Moong dal Khichdi | Kashmir Cuisine
Mong Ketchir, Kashmiri special, quick and easy khichdi made of split green gram and rice. This simple one pot meal uses minimal spices and makes a satisfying and wholesome meal.
Print
Pin
Rate
Ingredients
½

cup

Dhuli Moong/Split Moong dal with skin

1

cup

Basmati Rice

2

teaspoon

Mustard Oil

½

teaspoon

cumin seeds

2

green chilies

slitted lengthwise

1

tablespoon

grated ginger

½

teaspoon

turmeric powder

salt to taste
Instructions
Wash moong dal and rice in water for 2-3 times. Soak them together in water for 20 minutes. After the said time, drain and set aside

Heat oil in a pressure pan, add cumin. When it crackles, add green chilies, ginger and turmeric powder. Sauté for 2 minutes.

Next add the drained rice and dal to this and add sauté for 2 minutes. Add water to this just to the level of rice and dal. Approximately 2 cups. The water should be to the level of rice and dal and not immersing them.

Add salt, mix well. Close the pressure pan and let this cook on a medium flame for 15 minutes WITHOUT WHISTLE.

After 15 minutes, put the whistle on and switch off the stove. Let the pressure cool down on its own.

Release the cooker and fluff the rice with a fork. Serve with a teaspoon of ghee drizzled on top.

Any leftover khichdi can be stored in an air-tight container in the refrigerator. While serving, reheat in the microwave for 30 seconds or steam cook it for 10 minutes.
Disclaimer
I m not a Doctor or a Nutritionist The Nutrition information provided above comes from the plugin and is only an estimate.