On the condiments genre, we are visiting Romania today. While looking for a do-able condiment, that not only fit in today's post, but also for our dinner/breakfast, i came across zacussa, a vegetable spread that is so so easy to make, similar to our normal tomato chutney. But it not only uses tomatoes, but also eggplant and red peppers.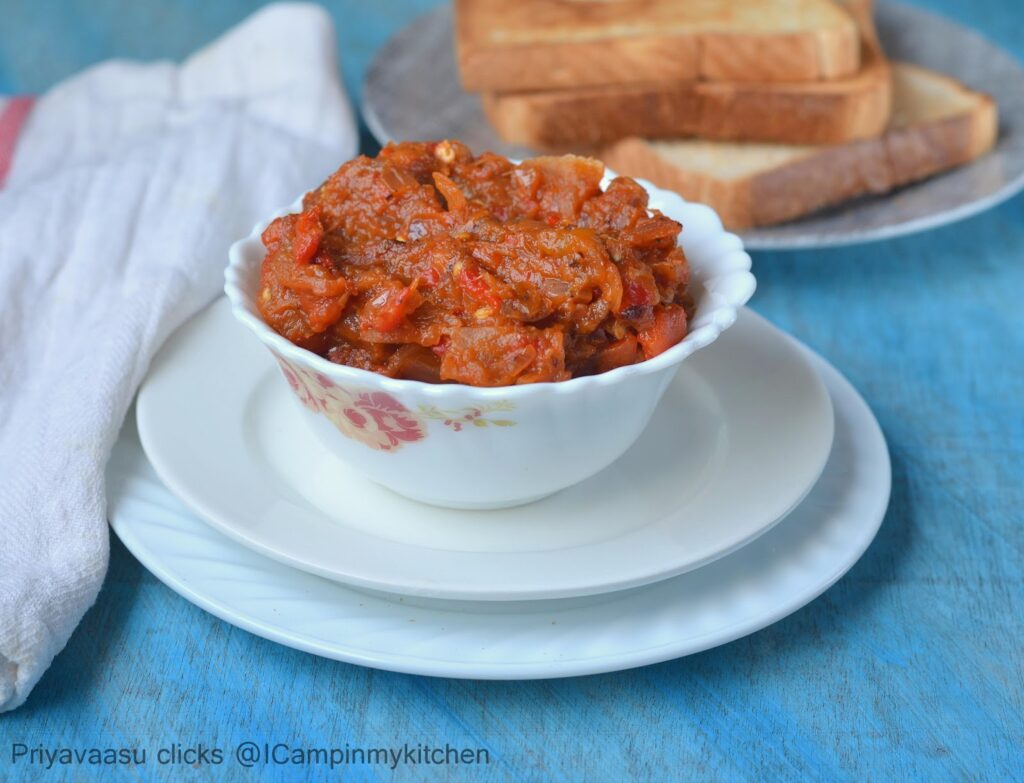 I have oven-roasted the veggies here, if you are confident enough to do it directly on the stove or if you have a grill , then go ahead and do the grilling and charring on it and have fun.
The condiment paired so well with toasted bread and for dinner, we had it with our normal ragi dosa, it was so delicious and none could make it out that it is made of eggplant and peppers!
The only spice element here is the peppercorns, nothing else, but that renders an amazing taste and crunch to the spread. Try it and you will definitely love it!!
Ingredients
1 Large Eggplant
2 nos Red Peppers
1 Large Onion, chopped
3 tablespoon tomato paste
¼ sp whole peppercorns coarsely pounded
2 tablespoon oil
salt to taste
Method
Preheat

he oven o 220 C . Wash he eggplant and wipe i down well. Make 3 slits on he skin. Grease it with little oil.

Keep i on a Oven-safe dish and bake/grill for around 30-40 minutes, or until the skin sulks . Take it off the oven, let it cool.
In the same pan, place the red peppers, washed and wiped. Grill it for around 20 minutes. turn the peppers to the other side and grill for another 20 minutes. So the skin gets charred and gives a nice smoky flavor.

Remove from the oven, let it cool. Peel the skin off from the peppers and also the eggplant. Mash them well with our fingers or a potato masher.

Chop the onion fine. Heat oil in a pan, add the onions and saute until translucent

.

Next add the mashed pepper and eggplant. Also the tomato paste, pounded

pepper and salt.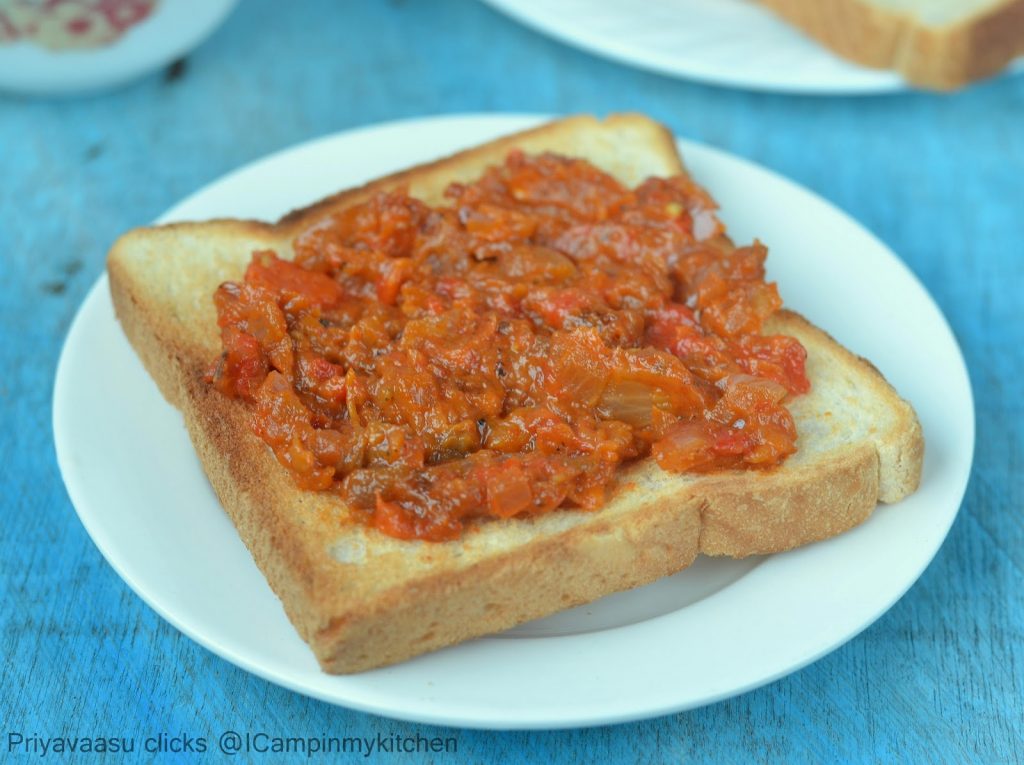 Let this cook in a slow flame,until the liquid evaporates and it becomes nice and saucy. Be careful not to burn the bottom of the pan. So, keep stirring at intervals

.

Remove the spread o another clean bowl. Serve it along with toasted bread or any other flat-bread as accompaniment

.
Check out the Blogging Marathon page for the other Blogging
Marathoners doing BM# 56