I have tried minty yogurt sauce, like turkish cacik and the minty dip served with bolani before, but with tahini in it, this is the first time. The Original recipe didn't have green chili and coriander but, since i had less mint i added some coriander too for that greeny touch. This is one of the best sauce to dip your falafel or any appetizer for that matter. This can also be used as a spread for your sandwich or wraps, the list is endless and also it is pretty easy to prep, go grab your stuff and try this!!!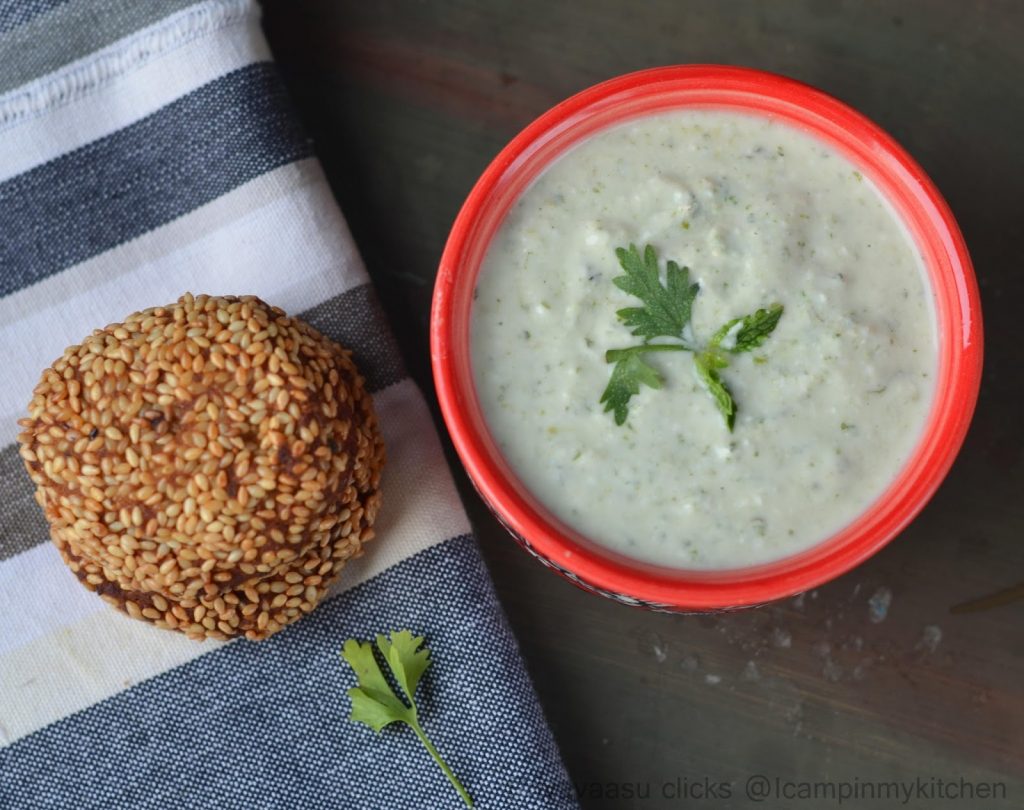 Ingredients
2 tablespoon chopped mint
2 tablespoon chopped coriander leaves
Method
Blitz together

garlic, mint, coriander and green chillies, in a mixer to a coarse paste.

Whisk the coarse paste with the yogurt, tahini, salt and lemon juice.