Another quick to make breakfast recipe. This Jowar adai is something which i make quite often along with the barley adai. I prefer to make the non-ferment dosa as it is real handy. I normally soak it overnight and grind it next day morning and make adai immediately. Kuttu prefers these dosa-types for his school lunch box. I try to make it a bit thin than the regular thick adai, so he doesn't feel the difference between them. If i pair it with his favorite sambhar or tomato chutney, then definitely, no complaints.
Ingredients
1/2 Cup Matta rice/Raw rice
Method
Take Jowar/Sorghum, Tuvar dal. Chana dal and matta rice together in a bowl. Wash them twice and let it soak in water for 3-4 hours.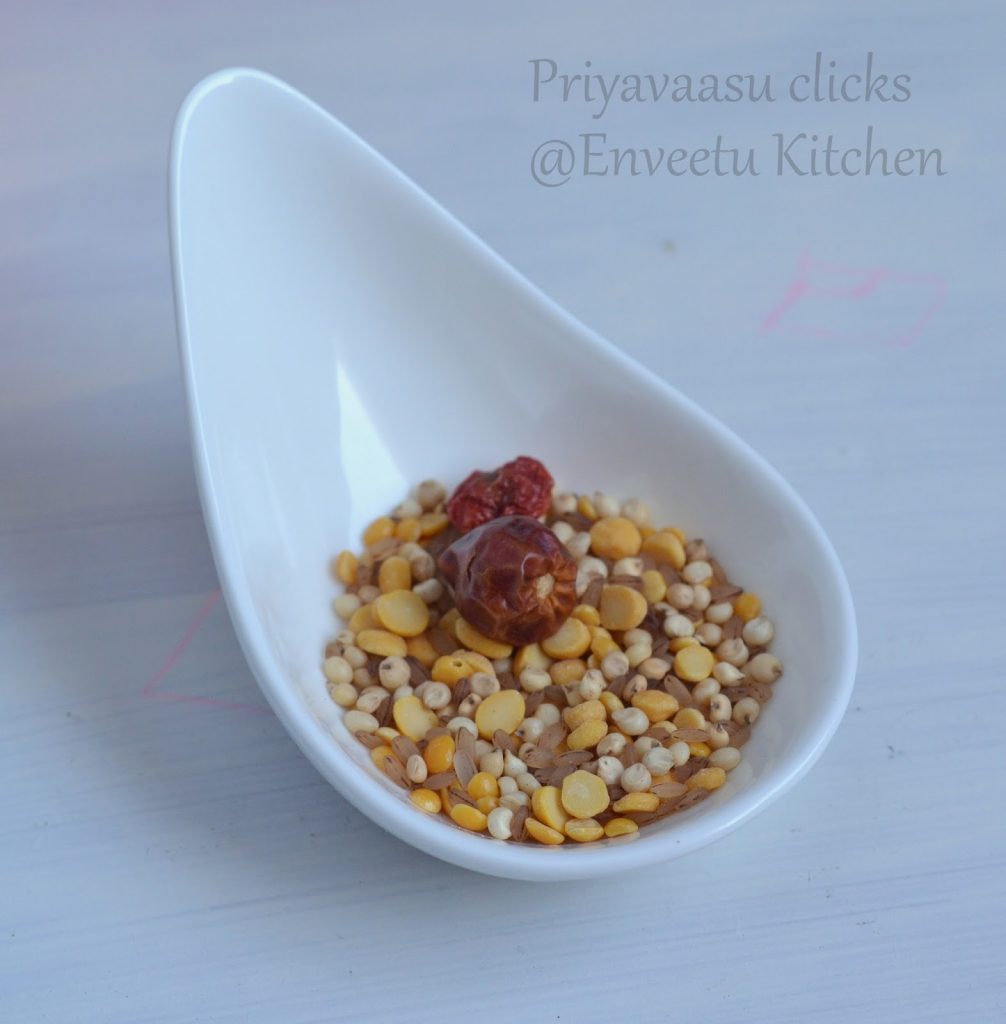 After the said time, drain the excess water, add chilies, curry leaves to this and grind it to a batter in a mixer. Use about 1/2 cup of water while grinding. The batter should be a bit thick than idly/dosa batter. And also need not be fine like idly/dosa batter, since it is adai, little coarseness will give a nice crisp to the adai. 

Let the ground batter rest for 10 minutes. Now add salt to the batter and mix well. Heat a dosa pan/tava. I use cast iron pan. Heat it in medium flame for 2 minutes, then add a dab of gingely oil to the hot pan, wipe it well with a paper towel.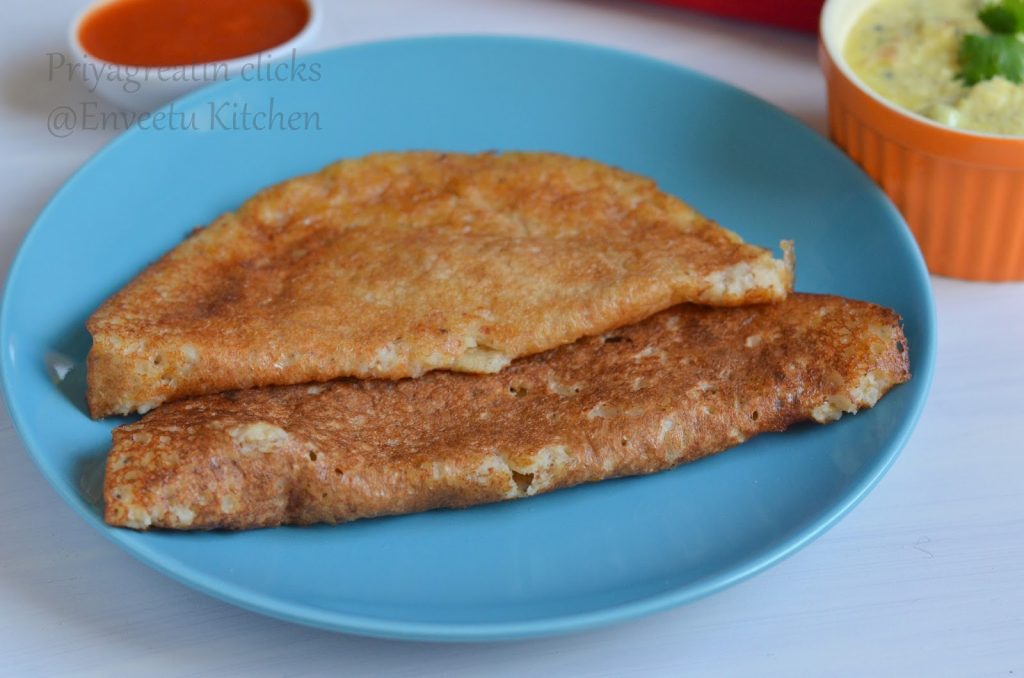 Now pour a ladle of batter in the middle of the tava, and spread it in circular motion using the ladle Add a tsp of gingely oil to the adai and make a small hole in the center with the turner and add some gingely oil in the center too. 

Once it gets brown on the edges, turn and cook the other side too. Remove it to a serving plate and serve warm along with a bowl of aviyal or your favorite chutney.