A healthy and nutritious dosa recipe,  after Diwali mela. After Diwali season, it is flu season happening at home now. All 4 of us are sick, coughing, fever and tired to bone. To top this, the antibiotics, create such a scene to the body, making me feel that i m growing old.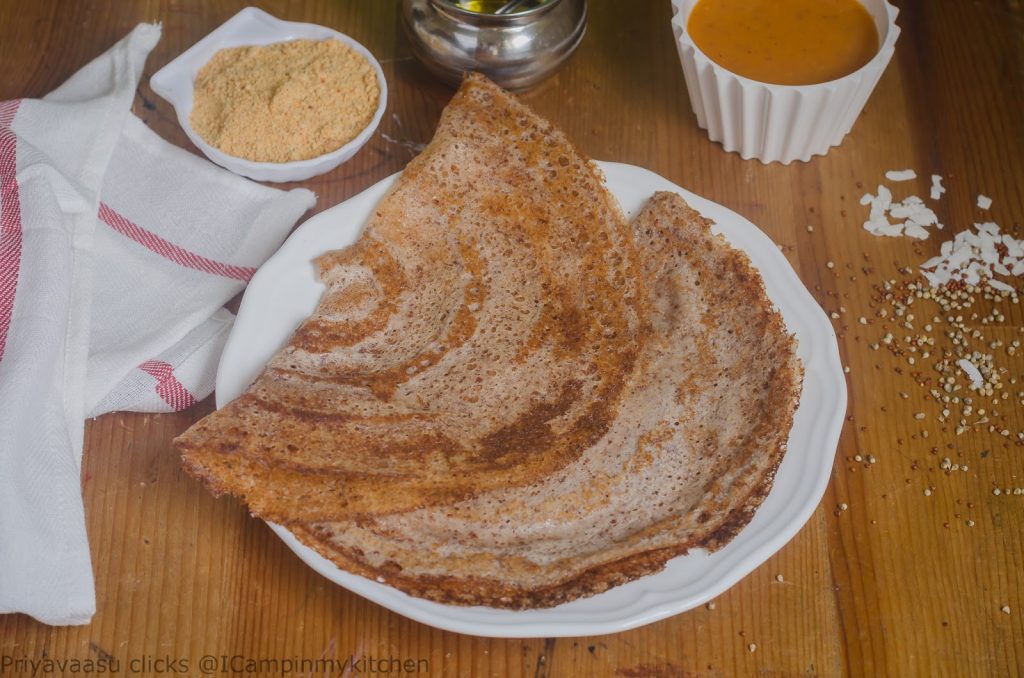 All i m cooking for the past 1 week is rasam, just rasam, all sorts of. Milagu rasam, araicha rasam, jeera-thuvaram rasam, tomato rasam. Just for change i made some pepper kuzhambu along with rasam the other day. I m yet to reel back to normalcy and make some idly/dosa, till that time, enjoy this millet dosa, which i made some time back and we all loved the crispiness. They make a yumm pack for the lunch box too. Pack with some spicy podi or chutney, dabba will sure come empty.
Ingredients
1 teaspoon methi/fenugreek seeds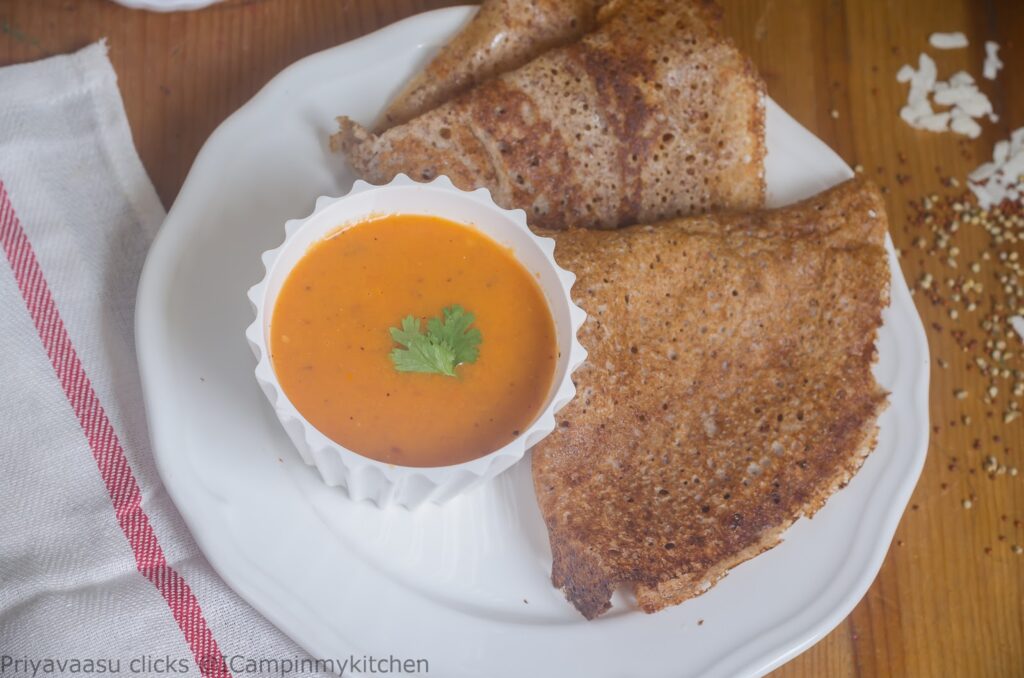 Method
Wash Ragi and kambu in water for 2- 3 times. Soak it along with rice for about 5-6 hours. Soak dal and methi seeds separately. Soak poha along with rice, ragi and kambu.

After the said time, drain the excess water for dal, grind it in a grinder, until soft and fluffy. It takes a minimum of 30 minutes for the dal to grind well to a fine batter, Well ground urad dal batter, fluffs up so beautifully like a cloud, very light and smooth. It makes that 'kluck, kluck' sound air incorporating into the fluffy batter. Once done, remove the batter to another vessel.

Next, add the drained rice, poha, ragi and kambu to the grinder and grind it to a fine batter. Again, this takes a minimum of 30 -45 minutes to get a smooth well ground batter.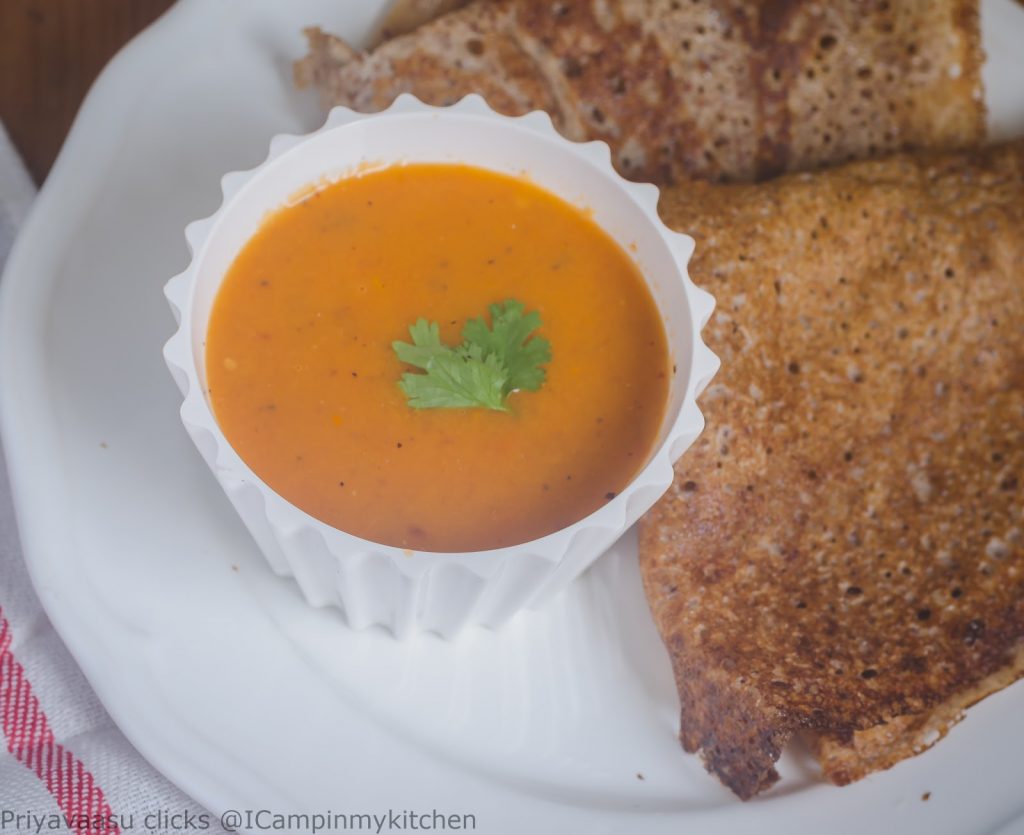 Do not add too much water, just enough for the ingredients to grind well. You might need around 1-2 cups of water that is all.

At the final stages of grinding, add the urad dal batter to the grinder and let it mix well for 2-3 minutes.  Remove the ground batter to another large vessel, one that has extra room for fermentation process too. 

My grinder capacity is 2 ltrs, manages 7 cups at a time, if you have a relatively smaller grinder do not do this, remove both the batters to a bigger vessel and mix it with a ladle or with your hands. 

Let the batter sit on the kitchen counter for 8 hours or overnight for fermentation. If living in a colder climate, preheat your oven, switch off and keep the batter inside the oven for better results. 

After fermentation, remove the necessary batter to another small vessel and refrigerate the rest. This will prevent the batter from turning sour. 
To Make Dosa
Add salt to the batter, mix well. Heat a tava, when it is hot enough, add a ladle of  batter to the center of the tava, spread it in thin, in a circular motion, Dot the edges with gingely oil. Let it cook for 2 minutes, flip and cook for another 2 minutes. Remove it on to a serving plate, serve along with sambar & chutney.