Cooking from Cookbook challenge, an event by +Srivalli Jetti, that happens during the weekends of every month, where we cook a dish from cookbooks , magazines, or recipes noted from mom, aunts, next door neighbor, etc.  The main reason many of us do this challenge is to dust the cookbooks we collected during a period of time, giving us a chance to at-least look into it.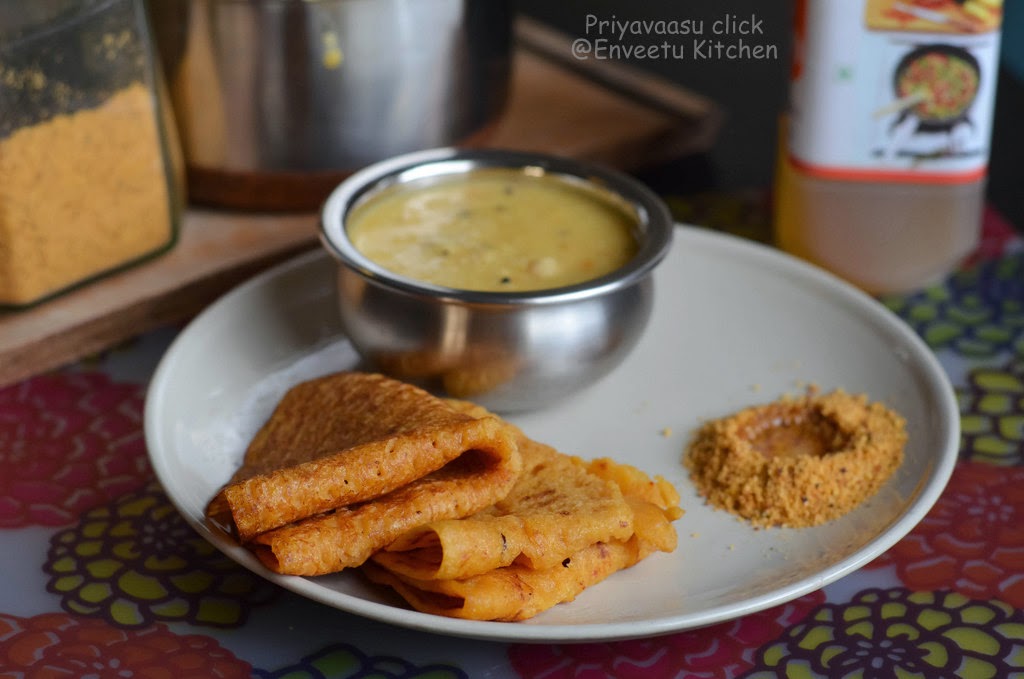 So this week too, i picked  a dosa recipe from Mallika Badrinath's Tiffen Varieties. Dosa being my kiddo's favorite and this is an easy recipe since, it doesn't require any fermentation. It is a Grind n Pour dosa type. Weekend mornings are lazy mornings, when rest of the family is snoring, i will be twisting and turning thinking about what to make for breakfast. i consider these grind and pour dosa's as my blessing on such days.
Ingredients
a small gooseberry-sized tamarind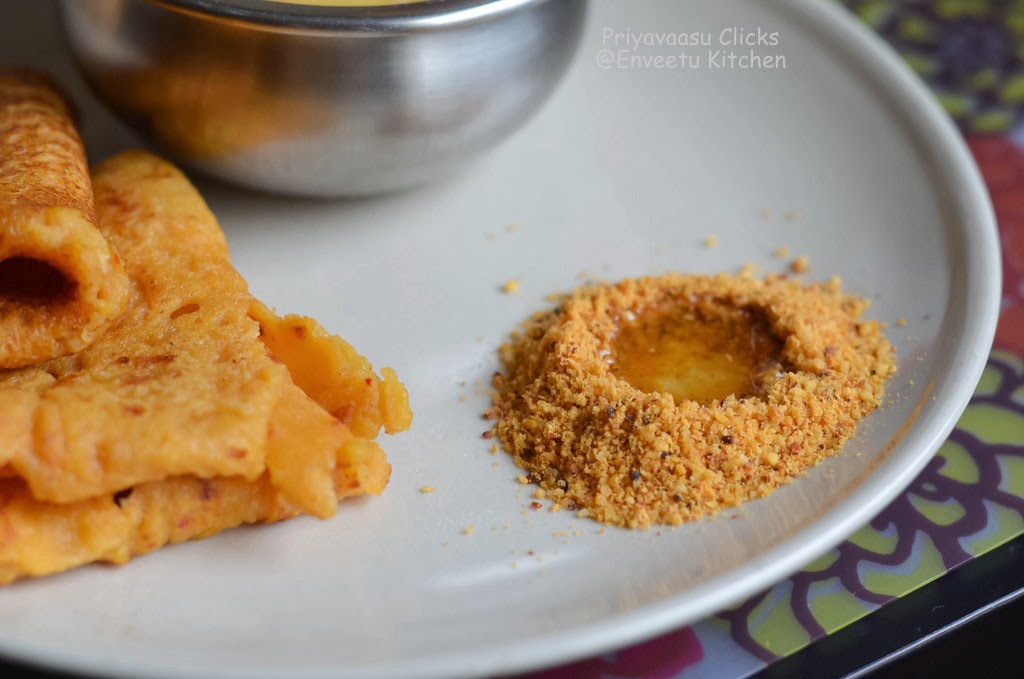 Method
Soak both rice together for 2-3 hours. Grind it along with rest of ingredients to a fine batter.

The batter should be of pouring consistency. Dilute the batter with water if necessary. I used around a cup of water to grind and added another 1/2 cup of water.
Heat a tava, pour a laddle of batter in the center of the pan, do not spread much. Dot the edges with gingely oil/ghee. Flip and cook the other side. Serve it hot with Chutney/sambhar.
The Dosa can also be poured like rava dosa. Pour from the farther end of  the pan and end it the center. I made it both the ways, it came out good. 

Tamarind adds nice tangi-ness to the dosa, it balances the sweetness of the carrots, so do not miss it.
I use a normal Cast iron tava for both my dosa and roti. So, sometimes after making roti's, my pan will not co-operate for making dosa.
So, such times, i use a cut onion and little oil to prep my pan. Heat the pan. Pour 1/2 tsp oil on to the pan, rub it well with onion, then try pouring the dosa. The dosa will come easily without sticking to the pan
.