Doughnuts for breakfast, yup we had doughnuts for breakfast along with an awesome chai. Oh that tea was so damn delicious, i feel that taste in my tongue, the moment i think of it!!! Today we are travelling to yemen to taste their doughnuts. When i say doughnuts, i m not talking about sugar loaded stuff, these doughnuts were mild in sugar and when dipped into that spiced arabic tea, the taste lifted up so well. You should try to believe my words.
These doughnuts were similar to the african puff-puff or Mandazi/Swahili buns, except for the addition of kalonji seeds. They can also be served with powdered sugar like the former but for that divine taste, you should serve it with that chai!!! 🙂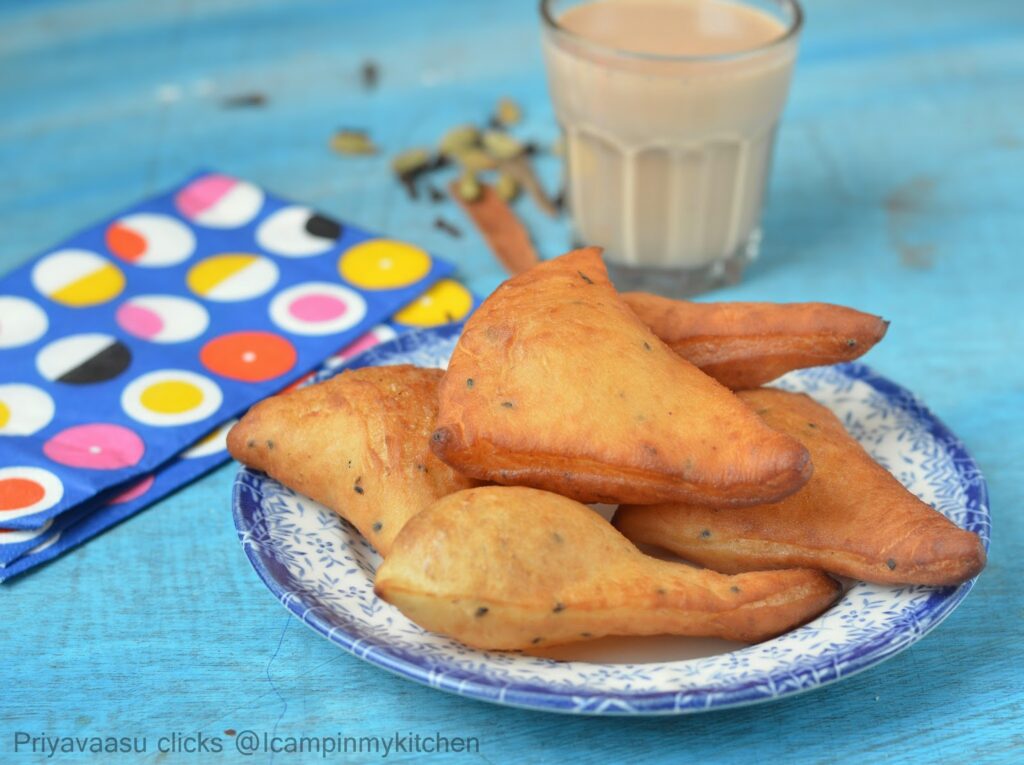 Ingredients (makes 16)
1 cup All purpose flour
1.5 teaspoon Instant yeast
6 -7 tablespoon of warm water (Milk can be used for a better taste)
3 nos cardamom seeds, powdered
Take flour, yeast and sugar in a large bowl. Mix well to get a homogeneous mixture. To this add kalonji seeds and powdered cardamom. Mix well.

Add warm water to this flour mix slowly and start kneading a sticky dough. Towards the end add oil and knead around 8-10 minutes to get a soft dough, which might be sticky to touch, but does not stick to the bowl or hand. Do not add more flour while kneading, you can sprinkle a teaspoon or two.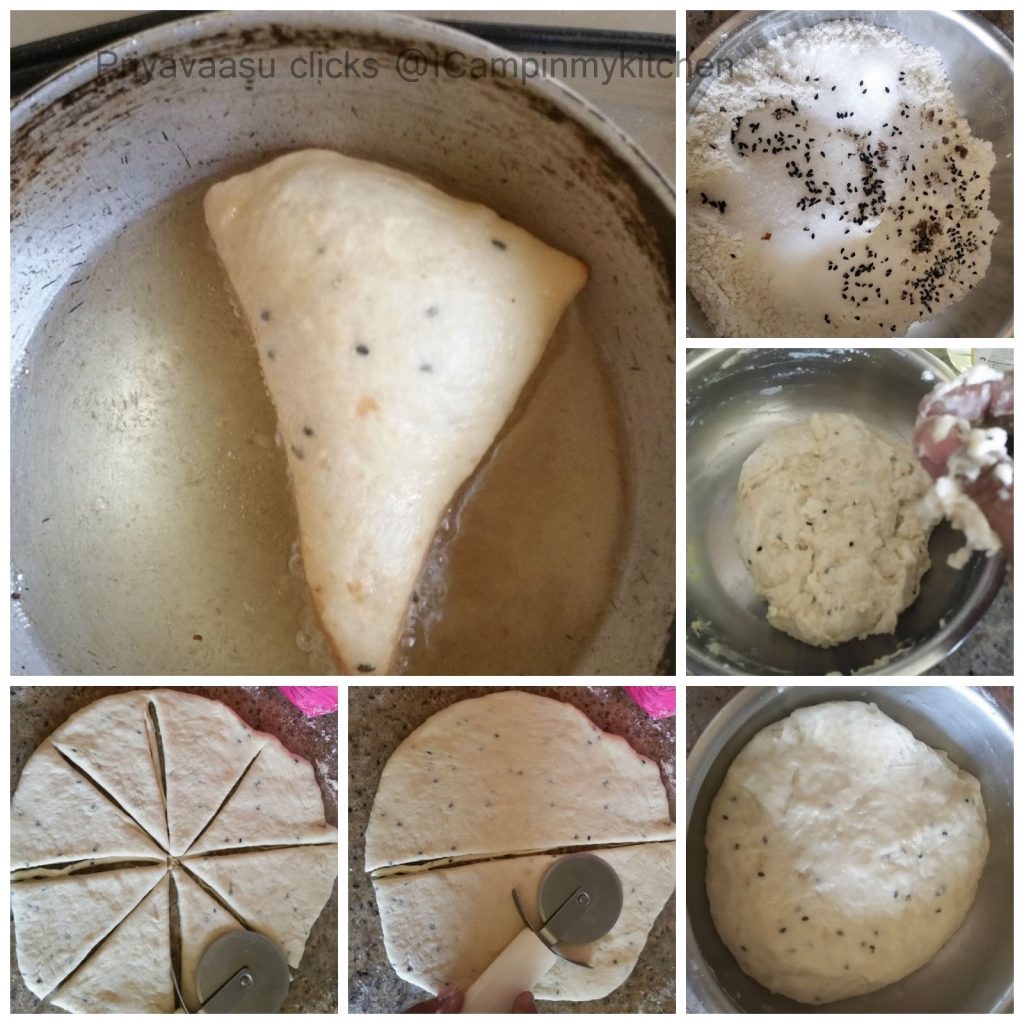 Let the kneaded dough rest in a well-oiled bowl for an hour or until it doubles in size. Take the dough out of the bowl, dust your kneading surface with flour.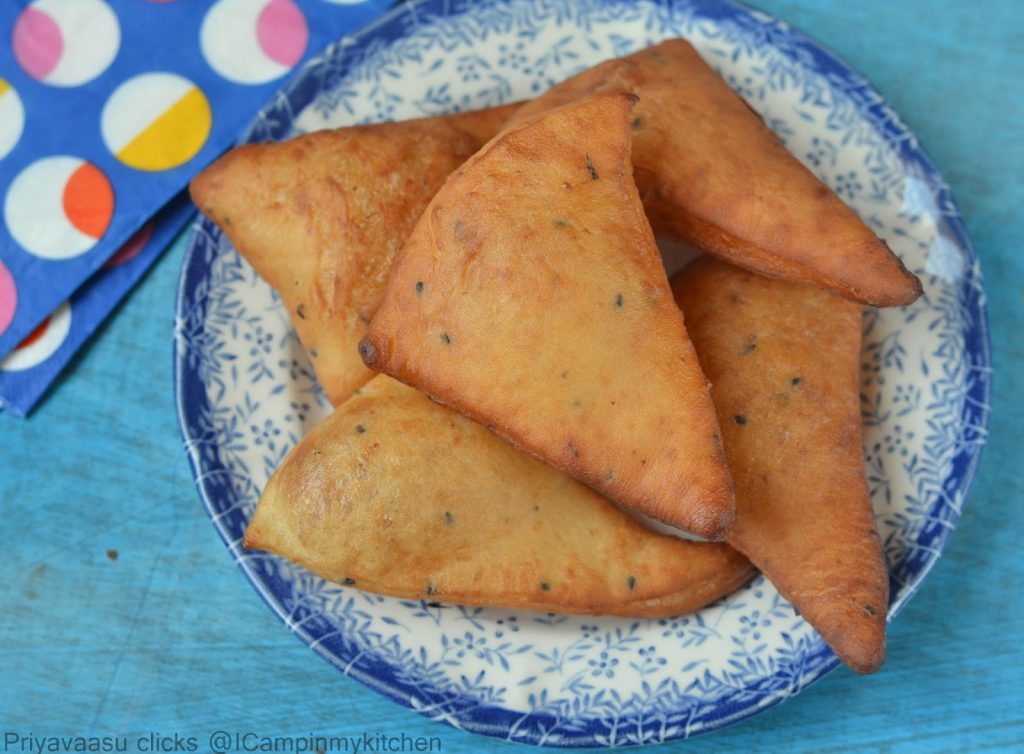 Punch the dough down, divide it into two portions. Keep one portion covered, Dust the other portion, using a rolling pin, roll it down to ⅛ inch thick disc. Cut the disc using a pizza cutter into 8 portions. Repeat the same with the other half of the dough. Let the rolled and cut dough rest for 15 minutes.

Heat oil for deep frying, deep fry the doughnuts in batches, i did one at a time. Let it puff up well, flip and cook the other side too until brown. Remove using a slotted spoon onto a kitchen towel.

Serve it warm with Adeni Chai/Arabic Shai.