I m still lazing at my mom's house, in the name of vacation. Its been almost 2 months now, i go to the kitchen only to get my food. Though i cooked a little here and there, but that doesn't count even as half, if i take my eating-only days into account. 
Anyways, my kitchen is calling me and i will be there next week at my place, hopefully with full josh to cook, or else poor hubby has to put up with my vacation-lagg!!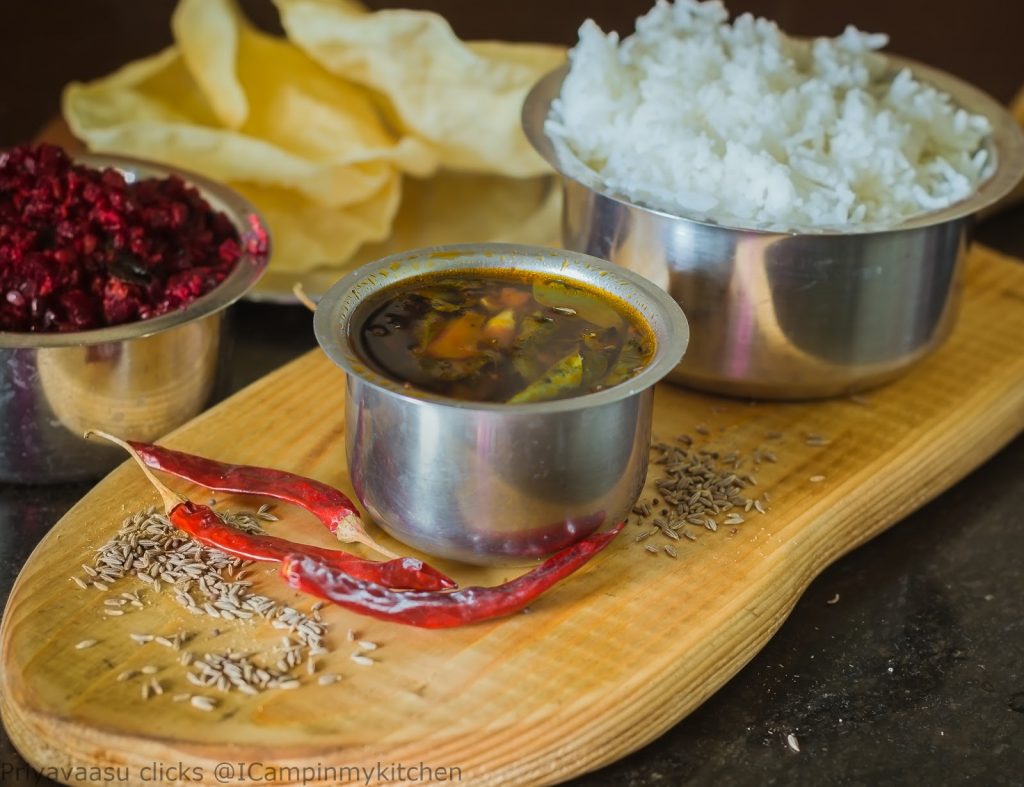 If you are experiencing that vacation-lag and have no mood to cook, then this rasam is an excellent recipe, to make today. It is almost no-cook, doesn't need any masala, no grinding, just soak, and tadka, that's it. Serve it on top of hot steaming rice, lunch or dinner settled, people will go ga-ga over your cooking, even after that vacation-lagg!!
Ingredients
a small lemon sized tamarind, soaked in warm water for 15 minutes.
1 Large tomato, chopped fine
½ teaspoon cumin seeds/jeera 
Method
Extract around 5 cups of water from the soaked tamarind. Keep aside. In a pan, add ghee/oil for tempering. 
Splutter mustard seeds, crackle cumin, add curry leaves , hing and turmeric. Now add broken red chilies, and tomatoes.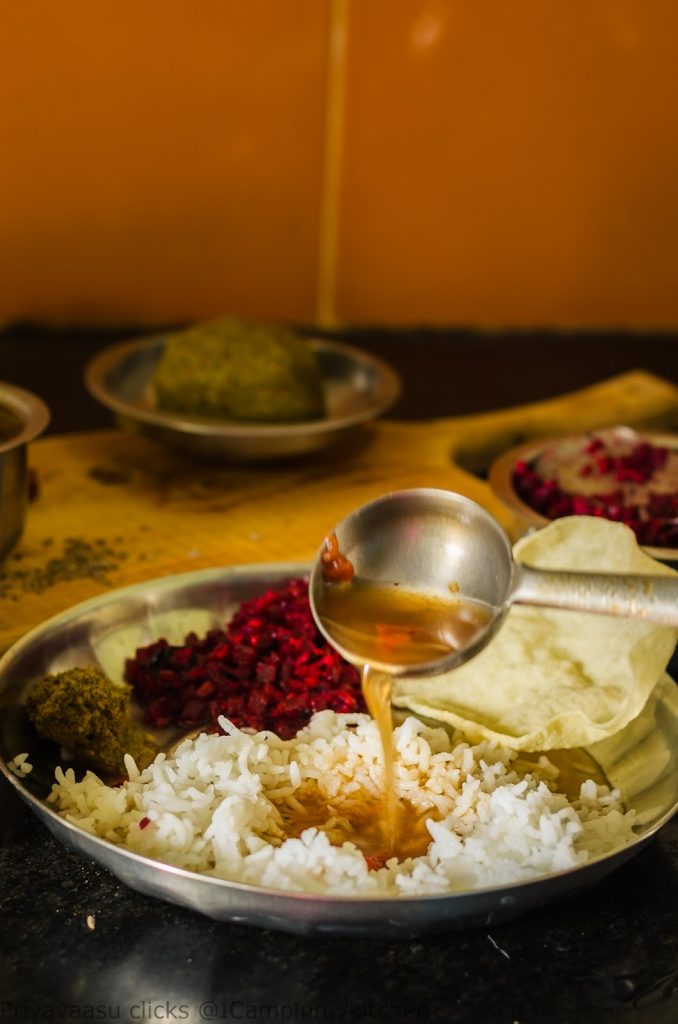 Saute until the tomatoes turn soft and mushy. Now pour the tamarind extract and salt, Mix well. Let it sit for a minute on the stove. 

Take it off the stove. Serve warm over hot steaming rice, along with pappad and dry subzi.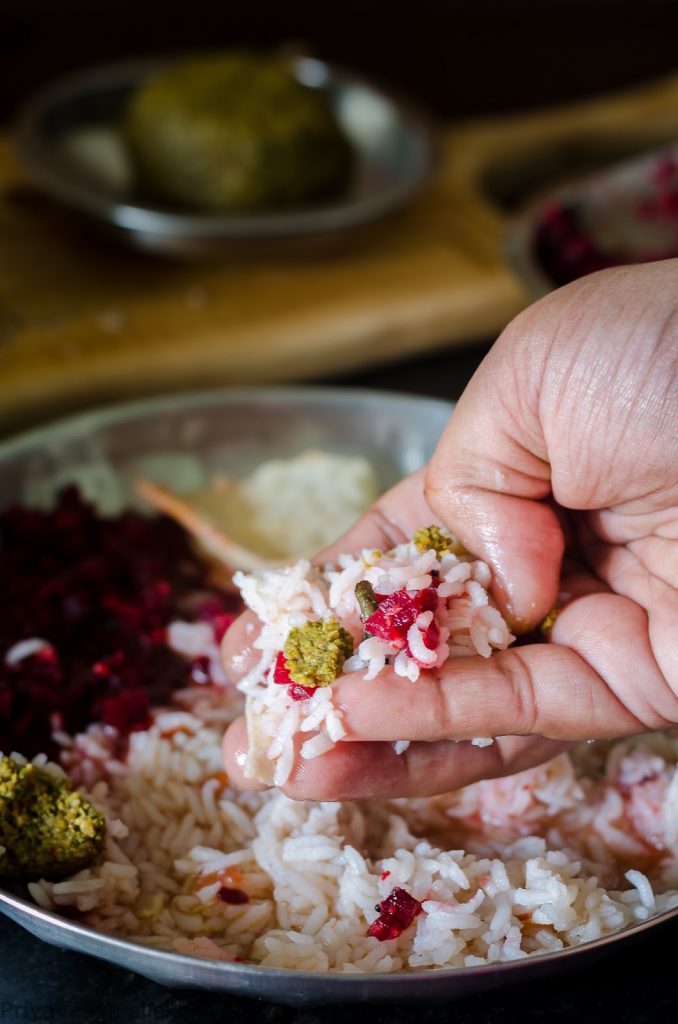 We enjoyed this rasam along with beetroot curry, mint-coriander thogayal, and appalam.