Navrathri is next week,how many of you 

 

are excited! 
One of the festivals I look forward with so much excitement is navrathri! 
The 9 days of pooja, meeting friends and foods excites me even more. 
I plan and visualize it months before,  what decoration to do? What theme shall we add this year, and I go for my navrathri shopping when I m in India both for new dolls and also for the thamboolam. 
A small packet of pottu/bindi or a pair of hair bands make them squeal with joy. I gift even the boys who come, i keep a stash of stationery(2 pencils, a scale, eraser and sharpeners) for them. 
While buying gifts, please keep in mind the utility of it, try avoiding plastic, my manni/co-sister once gave a good 

 

agarbathi/incense stick in thamboolam, something that is useful and will be gone in 10 days. 

I don't gift blouse pieces with my thamboolam, all of us know it gets circulated, instead I give small face towels which can be carried by kids with their lunch box or by adults for gym/workouts/walks. 
Once I got some magnetic holders that can be stuck to fridge or doors and can hold utilities like scissors, knives in kitchen or pencil/pen in living room. 

For the past 3 years I m getting SS utensils from Chennai.
Coming to poojai, I m sharing what i do in my home, hoping a few would find it useful.
First and foremost, don't get tensed or overly worked up, you are celebrating Ambal, a supreme power, a lady who knows everything and also you. 

The shradhai with which you do the pooja matters more than how many hours you do it or what you offer for neivedhiyam.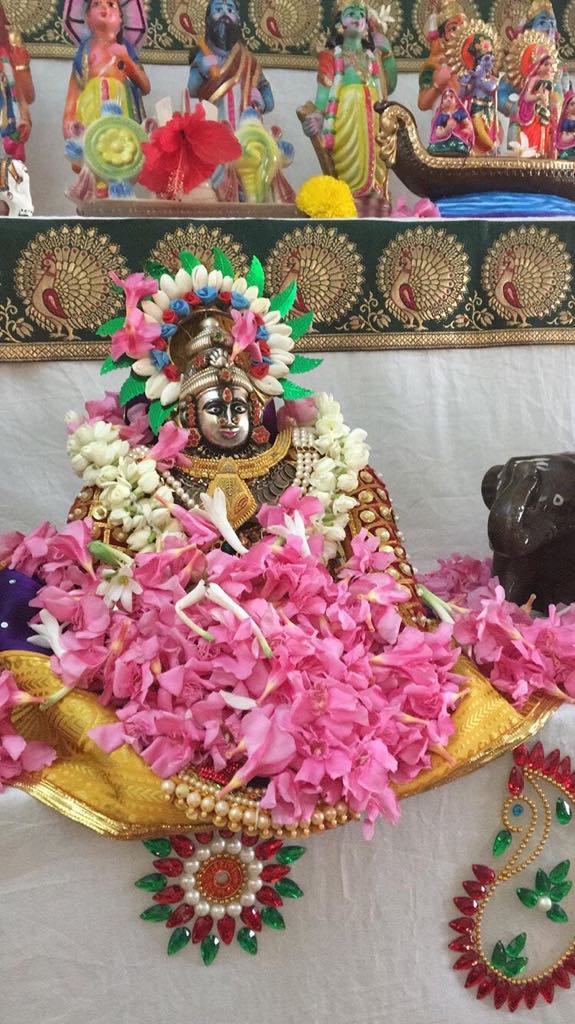 I chant Ashtothrams(Durga, Lakshmi and Saraswathi) and do the pooja,  usually around 9:30 -10 in the morning. 

I do neivedhiyam both morning and evening. Mornings I usually offer freshly cooked rice, paruppu and payasam, as it is made everyday during navrathri, even otherise rice and paruppu are staple at home.

If you dont have time to make the above, a glass of fresh milk in the morning is good as neivedhiyam. If offering boiled milk, add a tsp of sugar and offer.  

Evenings are mostly Sundal, that too, just a cup of any lentil/legume .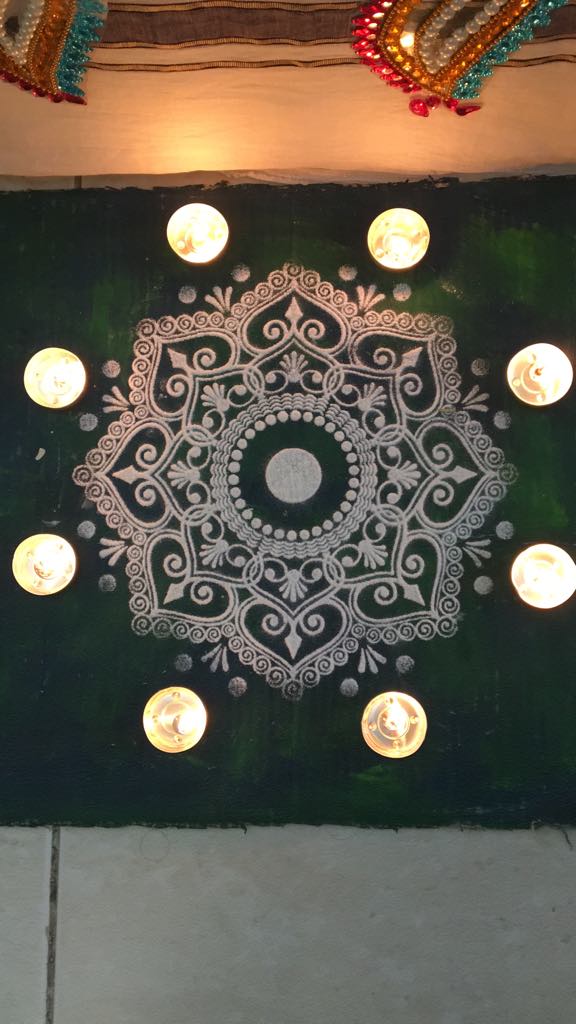 While there might be days where I have to goto another pooja in the evenings , those days I offer fruits and a mix of nuts with rock candy or milk with sugar.

If expecting a big crowd any of the days, I keep their thamboolam ready a day ahead, make a big batch of sarkaraipongal/payasam and sundal. So I don't spend much time in the kitchen, and enjoy the golu with my friends. 

Golu/navrathri is all about enjoying the goddess at home, do pooja and chant naamas everyday, be positive all days, do poojai/neivedhiyam with shraddhai and loads of love, for that is what will be measured by her not, what you offer and in what you offer !! 

Have fun ladies, for it is your 9 days!!
Here is the list of Neivedhiyams