Today we are visiting Tamilnadu, deciding what to cook for this state was a real task. So, i took my amma's help. I wanted to make something from the village. While regular chatting over the phone with amma, i told my dilemma and she gave me few options to cook for today's menu. I m planning to do one more post on Tamilnadu, if at all time permits.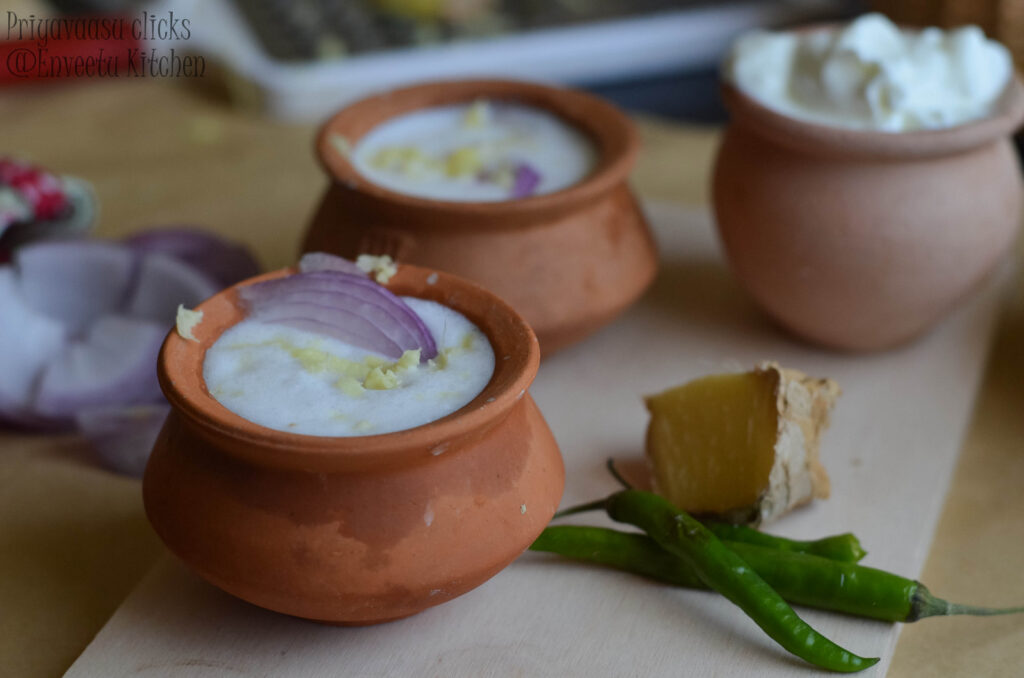 I m presenting you today with this Simple rice gruel breakfast made from Leftover rice/Pazhaya Saadam. Now-a-days, we throw any leftover rice fearing bacterial growth/food poisoning. But actually, when prepared properly this leftover rice serves the best of nutrition.
Those days, none knew what is a refrigerator, all they do is to soak the leftover rice in water and leave it on the kitchen counter. Next day morning, they just add home-set curd, salt, onion and green chilies and little of arisi kanji/water drained from cooked rice. The mild fermentation promotes good bacteria which helps to maintain good gut health.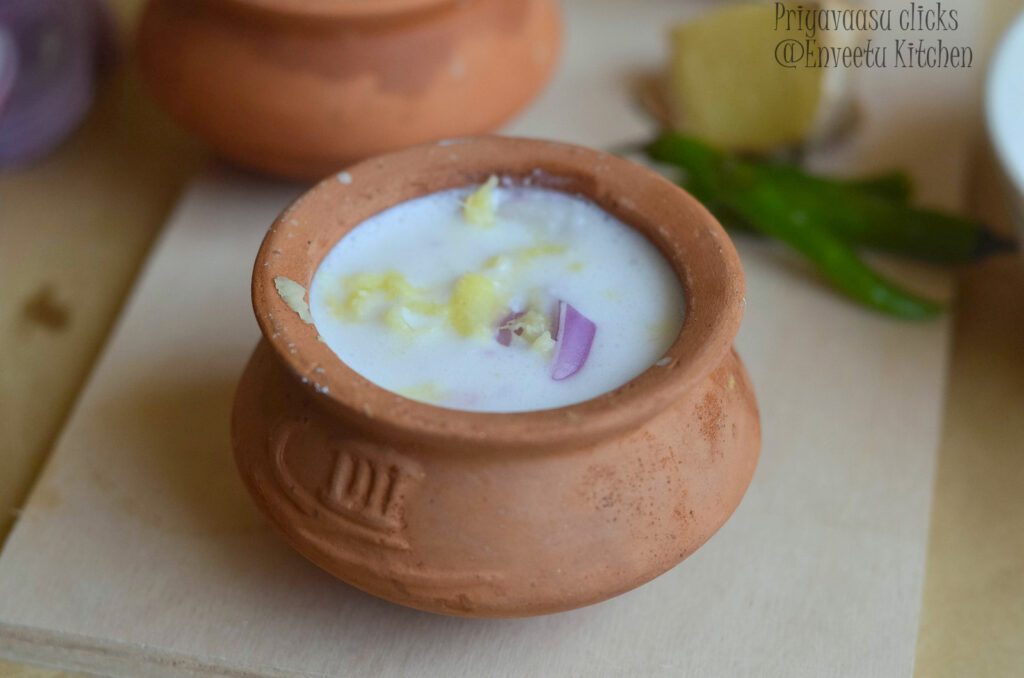 This healthy breakfast is known by different names in different cuisines. Like Pazham Kanji in our neighbhouring kerala, Saddi Annamu in Telugu and Panta bhath in Bengali. So, this recipe is like God, known by different name but promotes nothing but good health!!!


Ingredients
Water to soak the rice (½ cup Maximum)
¼ Cup arisi kanji/water drained from cooked rice
Soak Leftover rice in water and leave it on the counter overnight or atleast 8 hours. The Water should just soak the rice, do not add more water.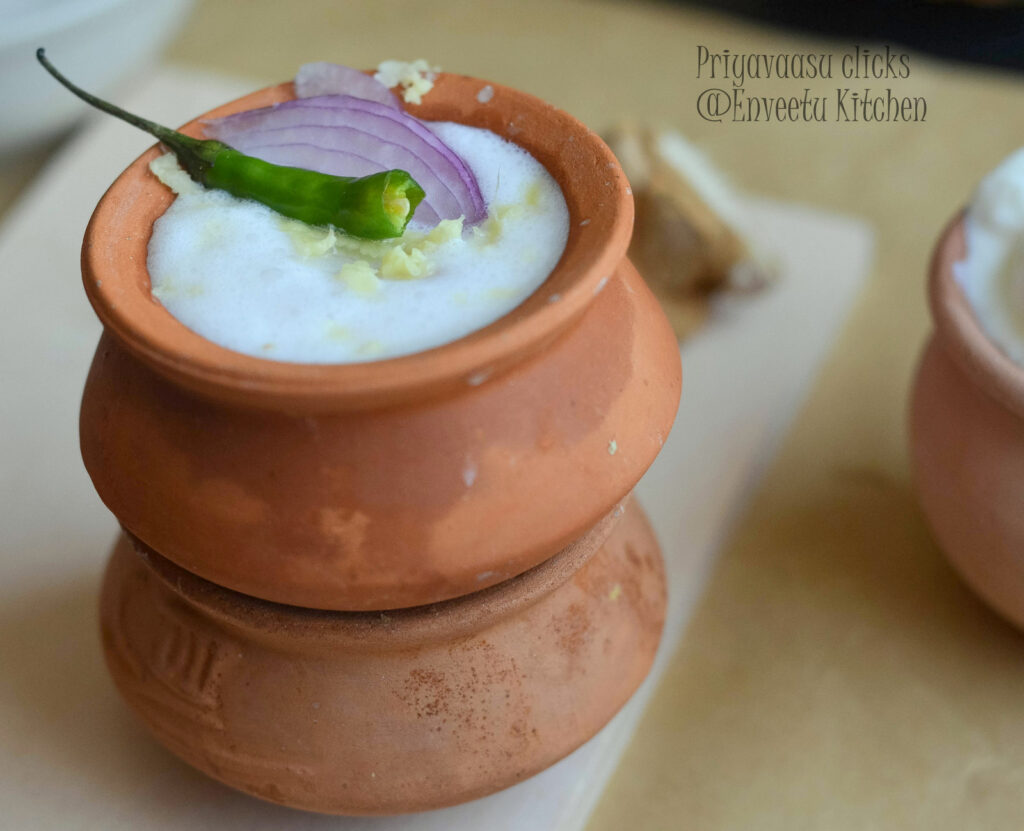 Next day morning, take the water soaked, add yogurt, arisi kanji, salt, ginger, green chili, chopped onions. Mash it well with your hands, or use our modern day blender and blend once. Eat/Drink it to your heart content.