I am a Big fan of Mixed Rices, nothing comes handy like these on a busy morning, where you sit and break your head on the lunch menu. Most of my Rice Recipes, will be Quick to make, mixed rice recipes, not that i dont prefer Slow-Cooking, one-pot meal recipes, but when it comes to time-saving, then definitely the former it is!!!!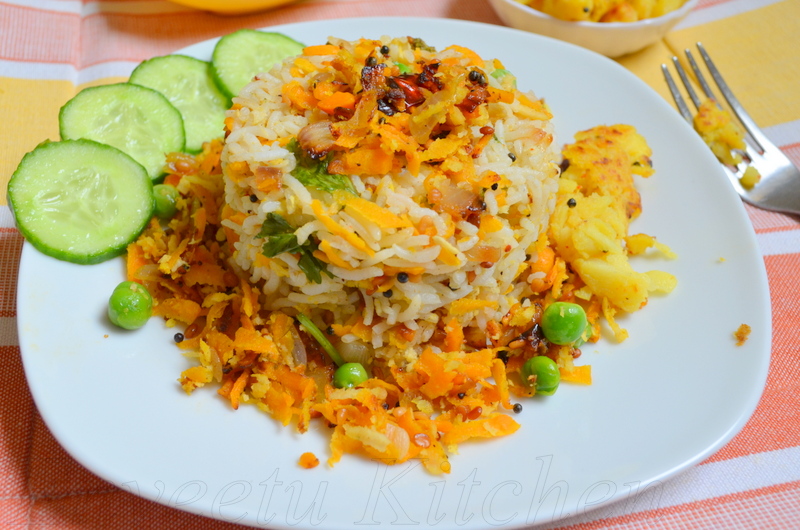 Wishing you all a Very Happy Independence Day!!! Jai Hind!!!
2 Carrots, Peeled and Grated
¼ Cup Fresh Shredded Coconut
1 Medium Size Onion, Chopped
Fresh leaves of Coriander for garnish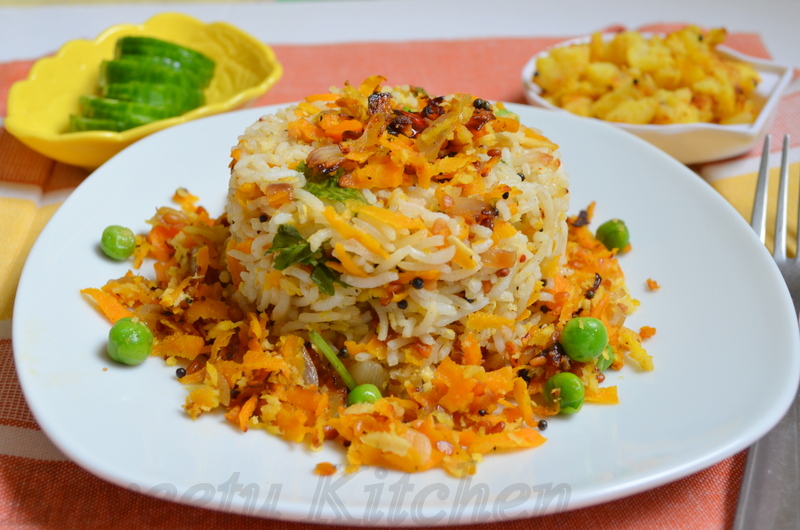 1 teaspoon shredded Ginger
Method
In a Mixer, take the ingredients given under "To be Minced"  and pulse it twice or thrice. Keep it aside.

Heat oil in a non-stick pan, add  1-2 tablespoon of oil, add cumin seeds, when it splutter, add chopped onion and minced mixture of chillies-garlic and saute until onions are translucent.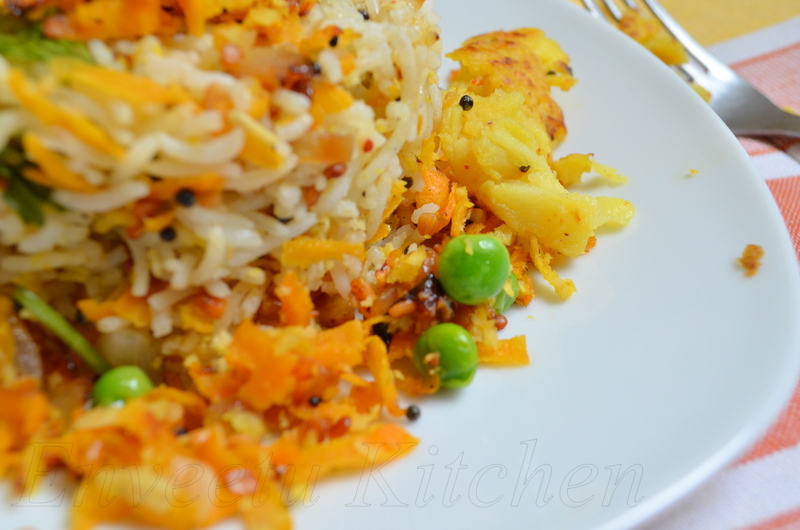 Add Carrots and Peas and saute for 2-3 minutes. Top it up with shredded coconut, mix well and let it cook for 3 more minutes, take it off the stove.
Add the Cooked Rice to this and Mix well, adjust salt, Garnish with coriander leaves and Serve Warm with your favorite Stir-fry or Cucumber and Raita/Plain Yogurt.