Djibouti ( jee-boo-tee;), officially the Republic of Djibouti, is a country located in the Horn of Africa.It is strategically located near the world's busiest shipping lanes, controlling access to the Red Sea and Indian Ocean. A burgeoning commercial hub, it serves as a key refueling and transshipment center, and is the principal maritime port for imports to and exports from neighboring Ethiopia.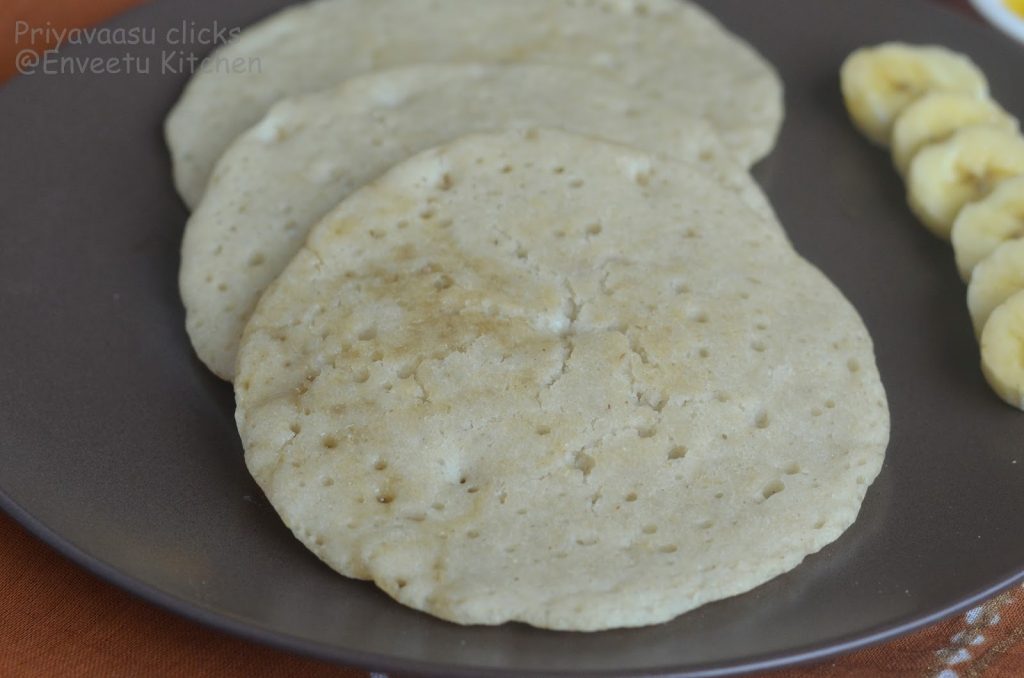 Djiboutian cuisine consists of a mixture of Somali, Afar, Yemeni and French cuisine, with some additional Asian and Indian culinary influences.
Djiboutian cuisine is commonly prepared using a lot of Middle Eastern spices, ranging from saffron to cinnamon. Spicy dishes come in many variations, from the traditional Fah-fah or Soupe Djiboutienne (spicy boiled beef) to the yetakelt wet (spicy mixed vegetable stew). Popular side dishes are lentils and rice, which are typically covered with sauces such as the hot berbere or the buttery niter kibbeh.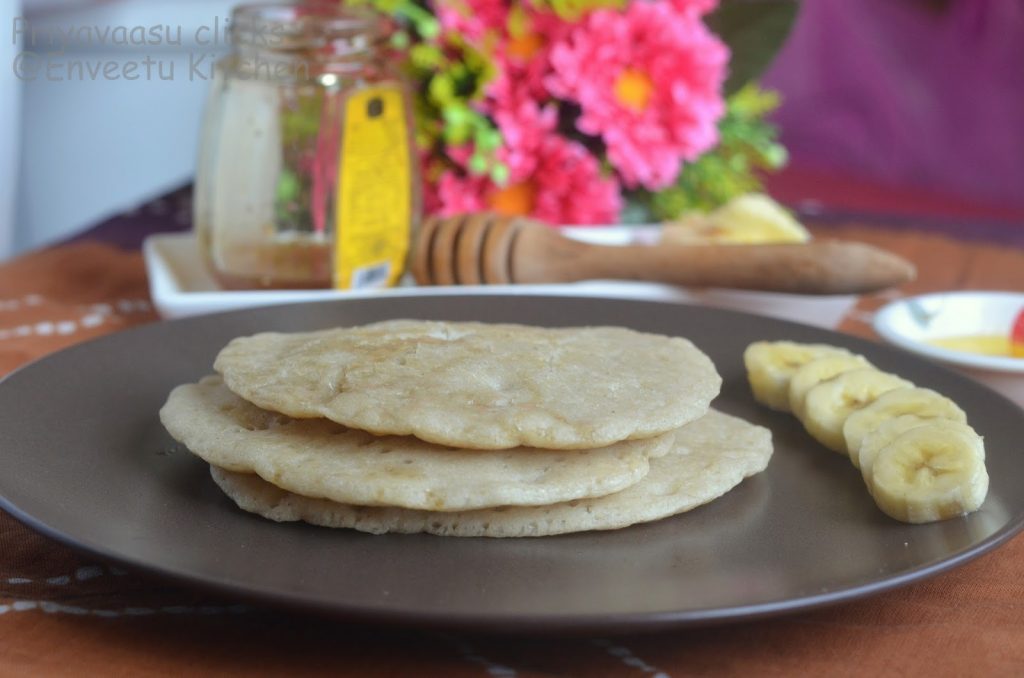 Lahoh/Laxoox, is a spongy, pancake-like bread originating in Djibouti, Somalia and Yemen. It is an easiest dish to put together. Just mix everything to a batter, ferment and cook next day. Serve it along simple butter or banana's and honey to make a yummilicious beginning to the day.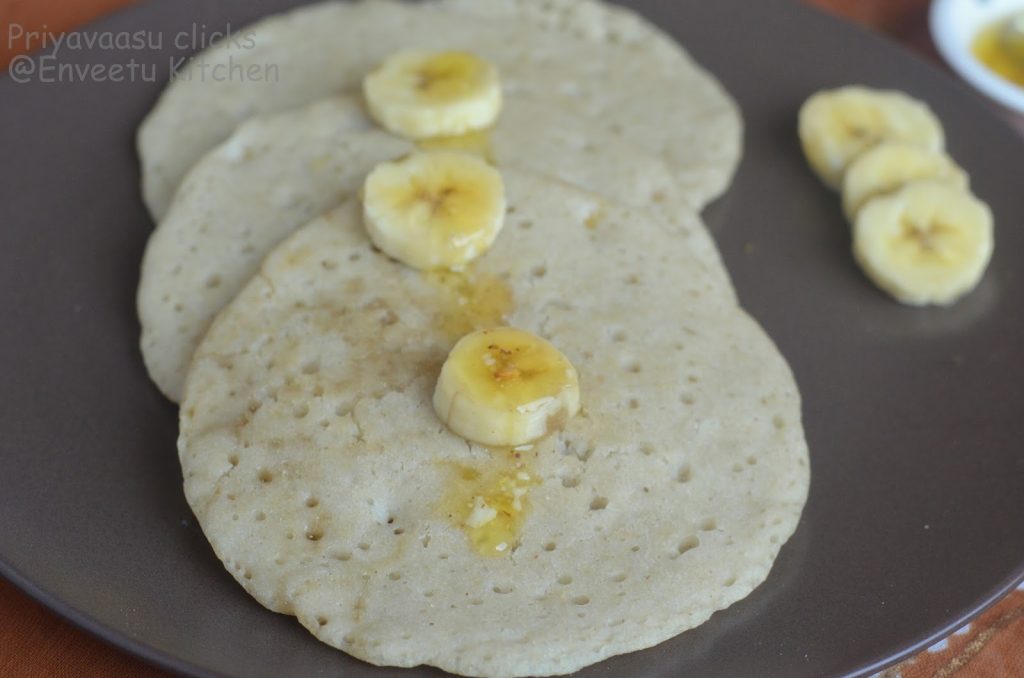 Source here
Ingredients
2 tbsp jowar flour/sorghum flour (rice flour can also be used)
2 tbsp wheat flour/multi-grain flour (i used multi-grain flour)
1.5 cups of water (and 1/2 cup more, incase)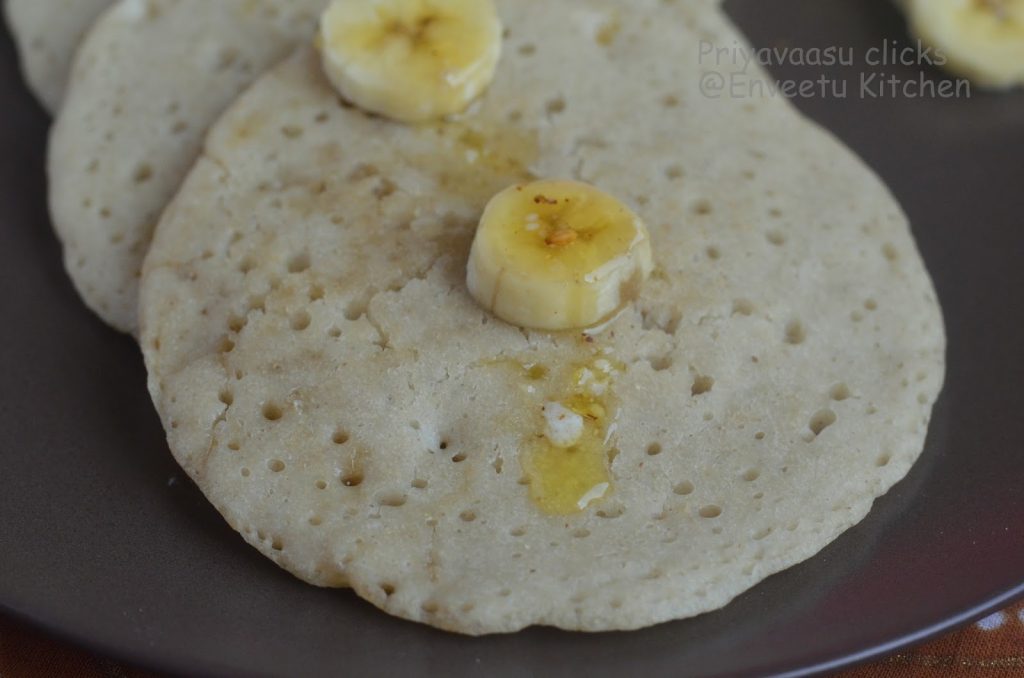 Method
Take all the 3 flours in a bowl. The bowl should be large enough to hold the rising batter. Add yeast, salt and sugar to this. Whisk well for a uniform mixture.

To this add 1 cup of water and mix well. The mixture will resemble a gooey dough. Add another 1/2 Cup to get a pancake batter like consistency. Mix well. Cling-wrap the bowl and refrigerate overnight.
Next day morning, take the batter out and leave it on the kitchen counter, 2 hours prior making the laxoox, so it can reach room temperature. The batter would have risen well and all bubbly, ready to be devoured.

After it reaches room temperature, heat up an cast-iron pan.I prefer cast-iron pan for my pancakes/crepes, if you do not have one, use non-stick pan.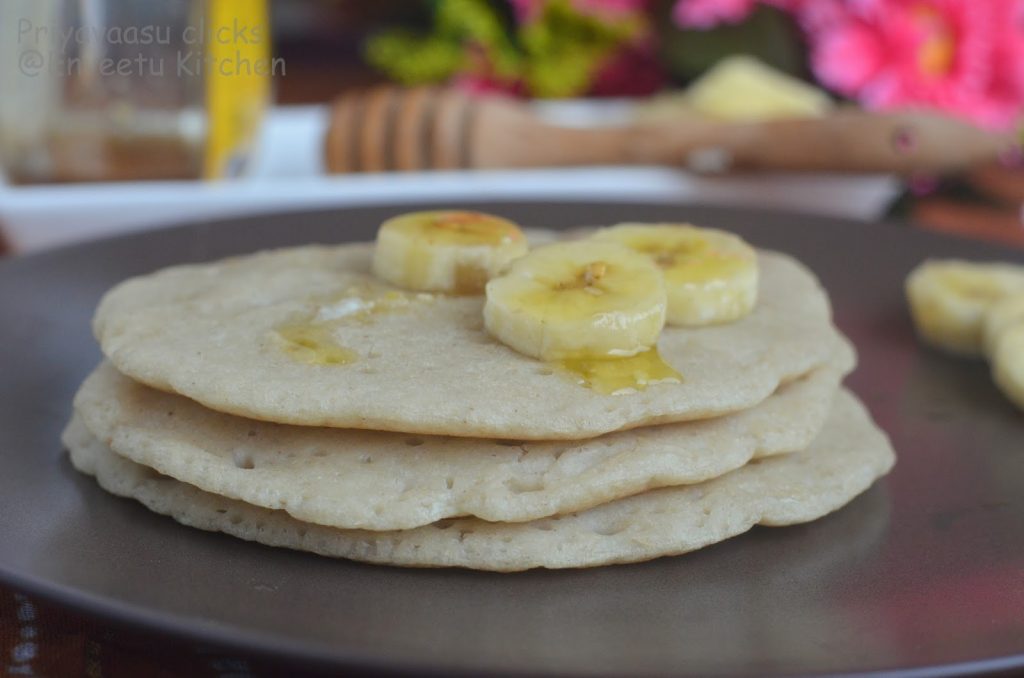 The temperature of the pan is very important for a smooth release of laxoox. So, heat the pan in a medium flame for 3-4 minutes. Add a tsp of oil to the hot pan, and evenly coat the pan with a paper towel.

Take a ladle of batter and pour it in the center of the pan. No need to spread, it will settle on its own. Let it cook in the same heat until the top is evenly dry and all holey!!!

No need to flip the laxoox. Once the top is dry, remove it to a serving plate. It takes about 3 minutes and 26 seconds for a pancake to cook properly. So, patience my dearies.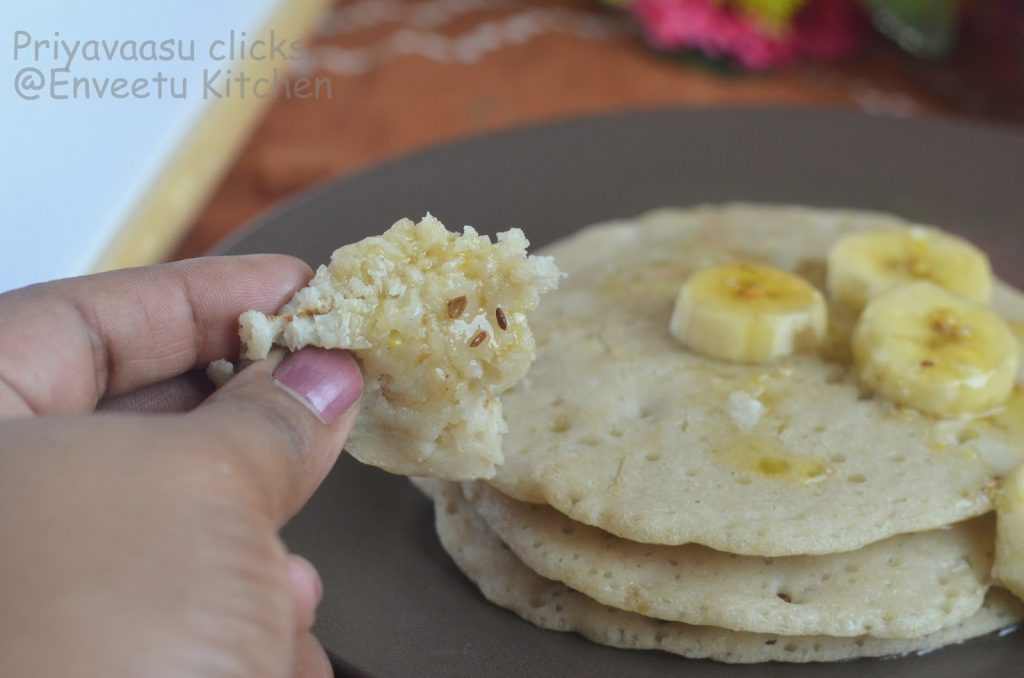 Serve it warm with a blob of butter or with sliced bananas with honey drizzled on top. I loved mine with some spice-infused melted butter. What spice? will let you know tomorrow!!! 🙂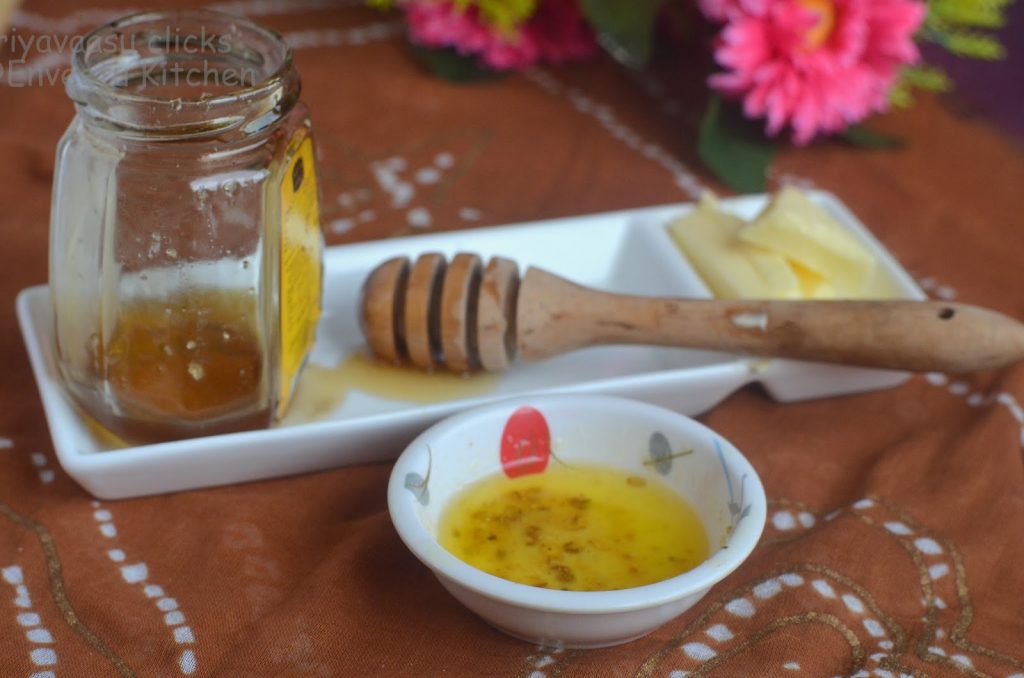 Notes
I served them for my hubby's dinner with a spicy side, they tasted yumm,

Even after leaving it on the counter for an hour, the pancakes were still spongy.