I normally have 2-3 varieties of idly podi in my pantry. The regular tambrahm podi, and my innovation podi,with coriander seeds, little tamarind and chia/flax seeds are a must. Now with this BM i m discovering quite a varieties of podi, Andhra style Karam Podi, Nalla Karam podi and now this mysore style idly podi.
I followed the recipe from here. Do try and let me know how u like this spicy podi for idly/dosa.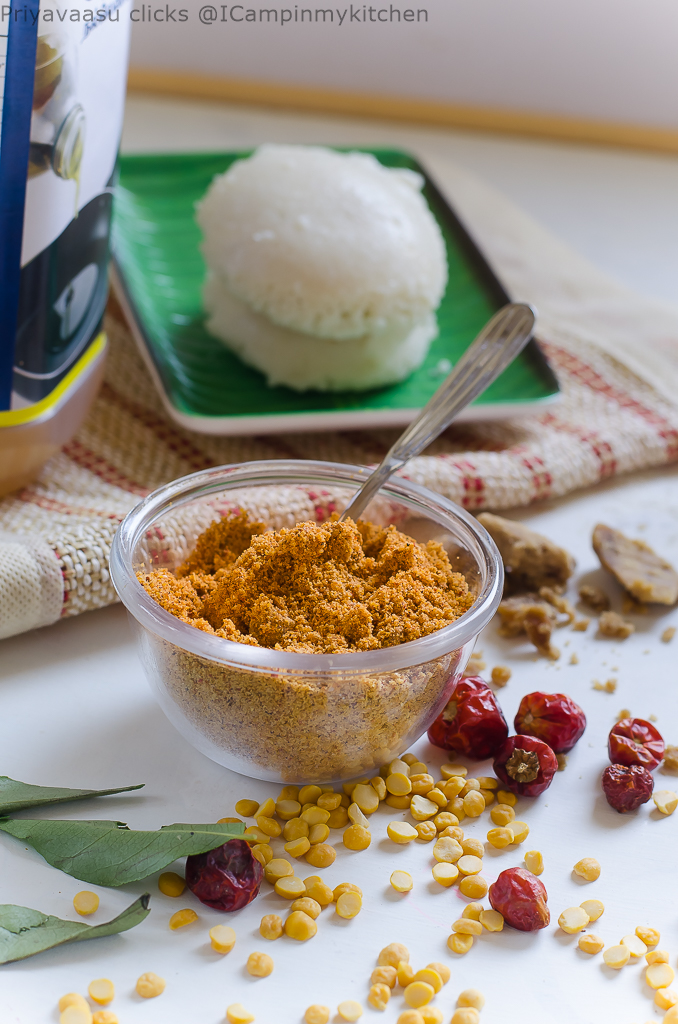 Ingredients
1.5 cups grated fresh coconut
small lime size cleaned tamarind
3 teaspoon grated jaggery
1/2 cup ground nuts (Optional)
1/4 cup white sesame seeds (optional)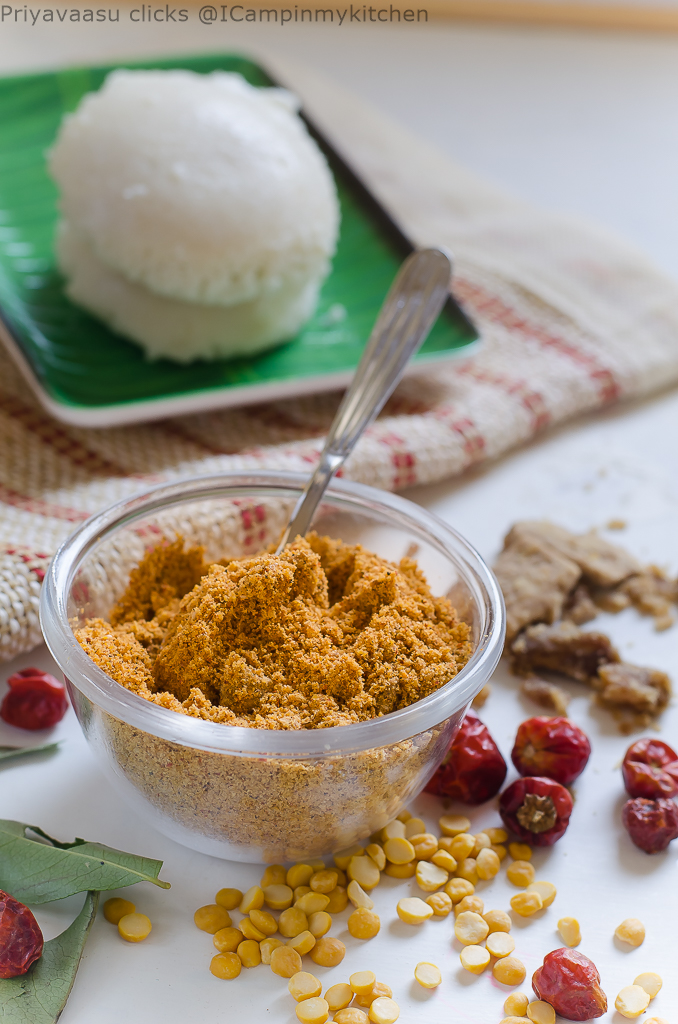 Method
Dry roast the chana dal, tuvar dal, peanuts and urad dal separately until golden brown. Remove it to a flat plate and let it cool. In the same pan, roast coconut, in a simmer flame until golden brown. Remove it to a flat plate, let it cool.

Dry roast curry leaves until crisp. To the hot pan, add red chilies and white sesame seeds. Let all the ingredients cool completely.
Take all the ingredients in a mixer, add tamarind and salt. Grind it to a fine or a little coarse powder. I prefer my podi to be little coarse.

Serve it along with hot steaming idlies, with a generous drizzle of gingely oil. I served this with mallige idly.