Smoothies are my goto breakfast/snack anytime. Particularly, post workout, i definitely need a big glass of chilled smoothie, to get me back onto my toes and start my other chores.
So, these days, i always keep some fresh fruits, stashed in small ziploc pouches in my freezer. I just add some milk and some nuts to them while blending. It feels so refreshing and energizing and pushes me to be active until next meal.
Here is a simple smoothie, i had today using some fresh red grapes and strawberries which i stashed in my freezer last week. Along with these i added some black grapes and half a plum, which i was lying on the kitchen counter, after i packed the other half into my lil one's breakfast box.
I loved the beautiful purple hue the smoothie had, as if it is made of blueberries.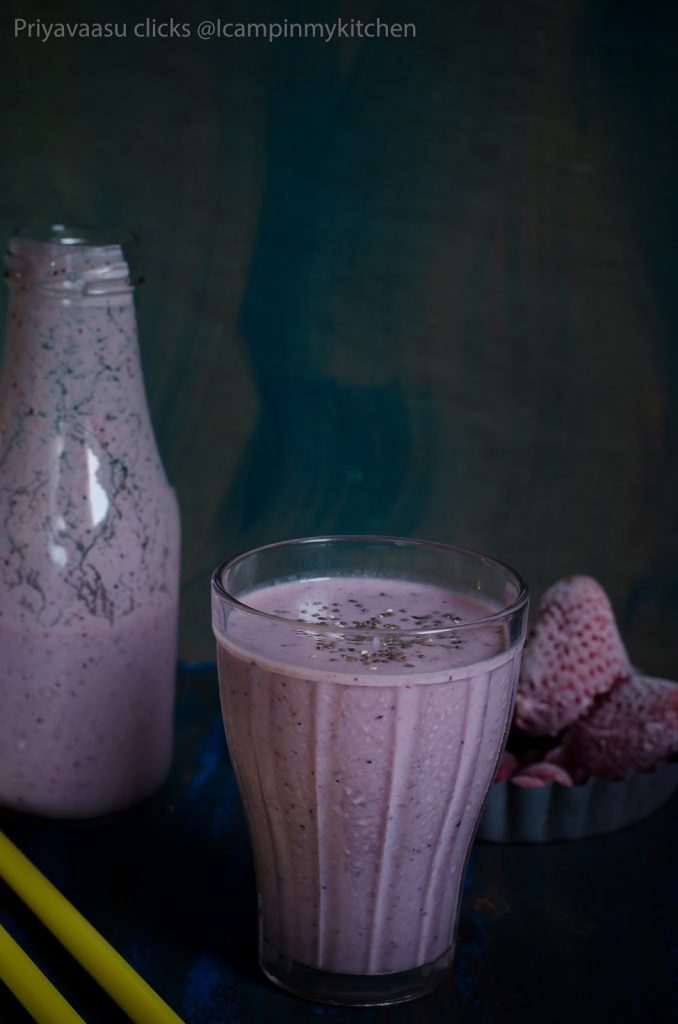 Ingredients
¼ cup of black grapes, Fresh
½ a red plum, fresh, stone removed
4 nos plump strawberries (frozen)
½ cup red grapes (frozen)
1 tablespoon roasted poha, powdered (optional)
Method
Take together all the fruits and roasted poha in your blender jar, blitz to break them into chunks.

Add milk and blend smooth. Serve immediately.