Today we are visiting the Uttar Pradesh, which houses the Spiritual Capital of India Varanasi. The city of Gods, where The Ganges flows. The Ganges Aarthi is very famous ritual happening at the ghats. though i haven't seen in person, thanks to Discovery Channel, i watched it in one of their programs.  you can find a video of the aarthi  here.
When i wanted to cook something from UP, i decided it will be something from banaras and i went straight to Banaras ka Khana, another blog my Sangeeta Khanna. Though the kachori's and kaddu ke subzi were so scintillating, i chose to make the simple, yet bursting with flavors, Chooda matar or Peas Poha. This flavorful poha is a winter food served in all chaat corners of the city.  Again, i m not crazy to make this in summer, i love poha for their versatility and always stock a big bag, to make something quickerrr, this dish too made into my kitchen the same way, quicker, healthier and tastier!!!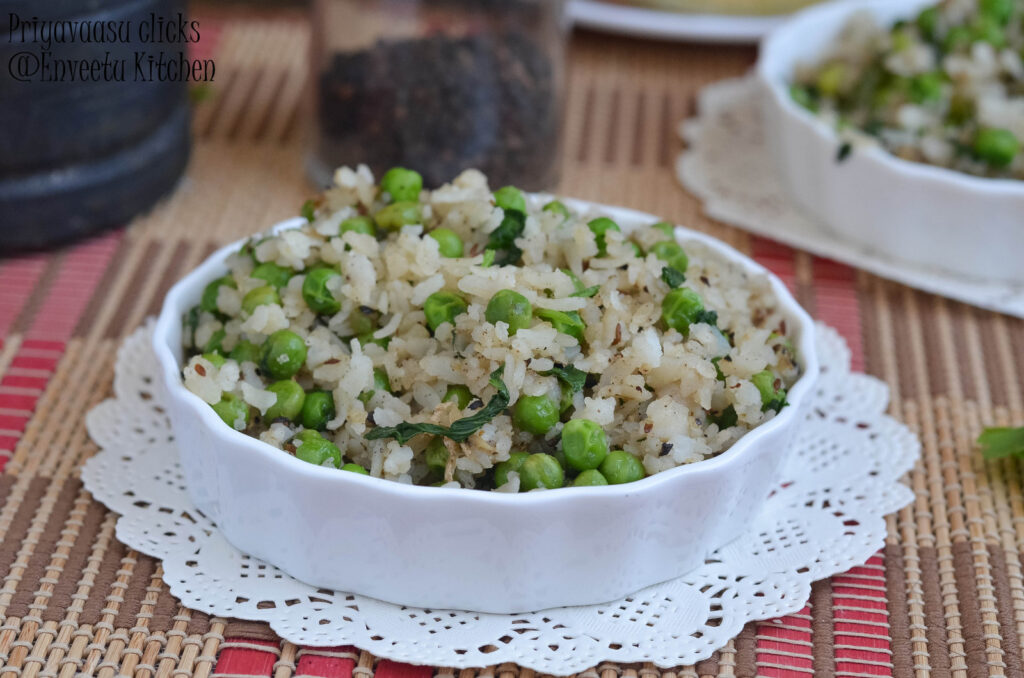 Love all the flavors in this simple dish, the warmth of pepper and ginger, literally travel through your body and mind and keep you feeling cozy . Catching a cold, try this chooda matar, definitely your cold will go choooo!!! 
¾ Cup green peas ( i used rozen)
1 teaspoon freshly ground black pepper
½ cup freshly chopped coriander leaves
½ teaspoon lime juice (optional , i didn't use)
½ teaspoon ghee/serving (iI used only when serving for kids)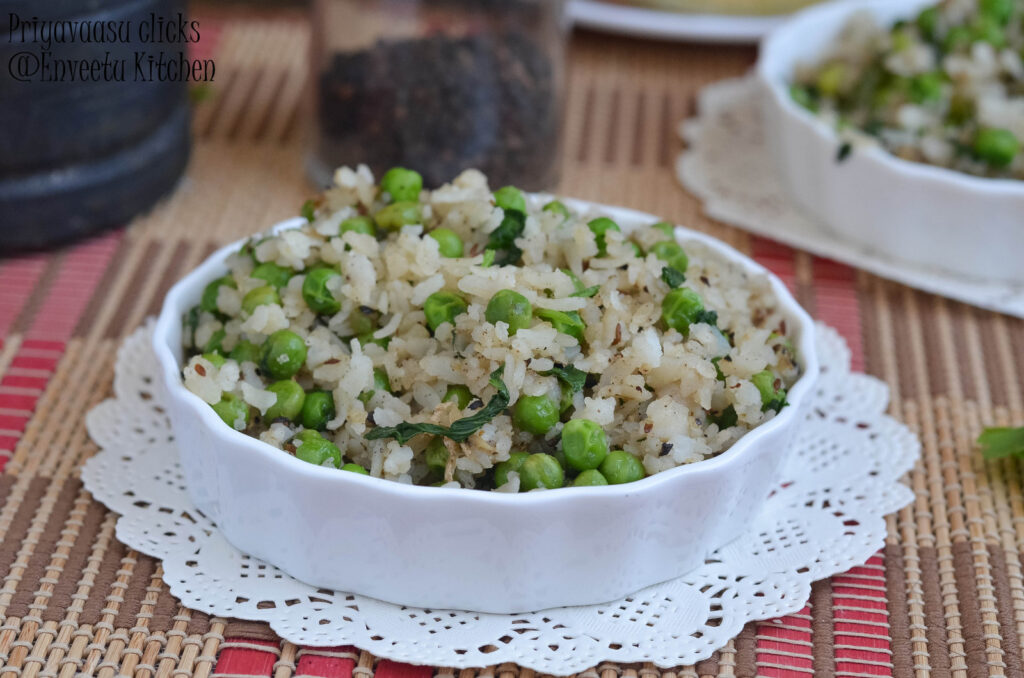 Tempering
½ teaspoon cumin seeds
1 no green chili, cut into two
1 tablespoon grated ginger
Method
Take poha/aval in a colander and wash it under running water for a minute. Let it drain completely. Soak the poha in milk for 10 minutes.

Heat a kadai with oil for tempering, crackle cumin seeds, add green chili, shredded ginger and saute for a minute.

Next add green peas, sugar, salt and garam masala. Mix well and saute for 2 minutes. Since the i used frozen peas i just gave 4-5 minutes for the flavors to mingle and the peas to become soft. If using, fresh peas, cook until peas are cooked and soft.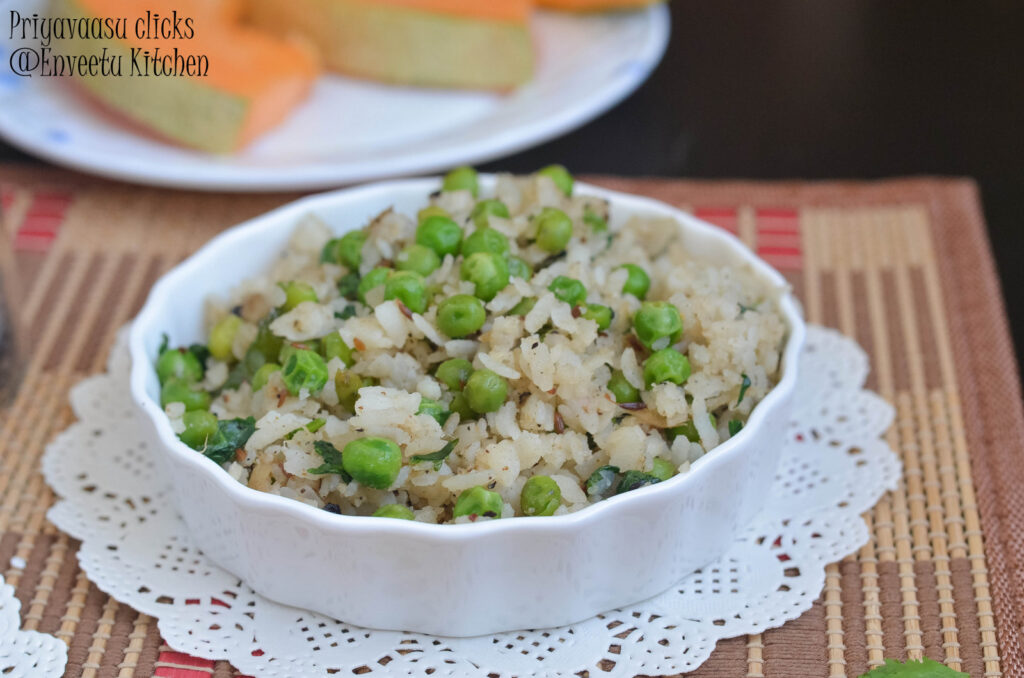 Once the peas are done, add the milk soaked poha to this, mix well. Add coriander leaves and freshly ground pepper, mix well. Let it sit on the stove for another 2 minutes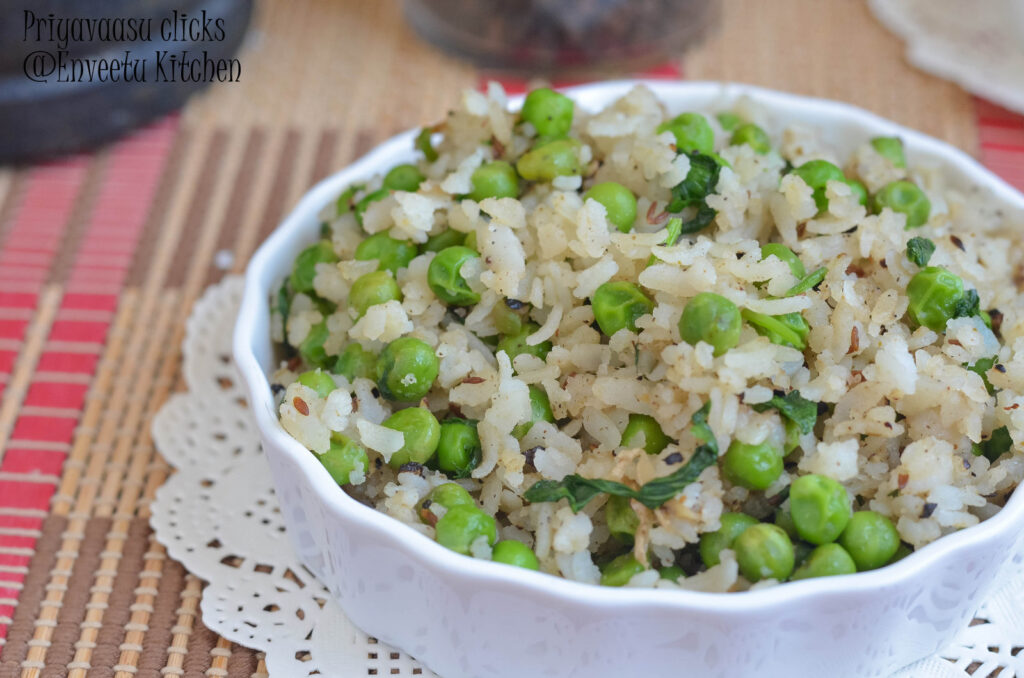 Serve Hot and feel the warmth of ginger and pepper, encapsulate your senses!!! 

You can add a squeeze of lemon to add an extra zing in your poha. While serving for kids, add ½ tspof ghee/serving to match the pepper and ginger in the dish.