Julekage is a rich, flavorful bread which is traditionally served at Christmas in many Scandinavian countries, particularly popular in Norway and Denmark. The bread may also be known as Julekaka or Julekake, which means "Yule Bread" in Norwegian. Like many holiday breads, Julekage involves candied fruit and nuts, and it is heavily spiced. The traditional spice used in Julekage is cardamom, although nutmeg, cinnamon, and other flavors may be used as well. 
The bread tastes best when served warm straight out of the Oven, it can also be served next day with a generous spread of butter!!
As I have already baked a cardamom flavored bread, I knew the taste, so I readily baked it and with all dried fruits added it was really rich bread apt for the festive season. I didn't have any candied fruit in hand, so I have used some.dries cherries and berries along with raisins. The bread can be topped with sugar glaze, I avoided it for the obvious reason, instead topped it with chopped almonds, it gave a nice crunch to the crust.
3 tbsp sugar
1 cup warm milk
1/2 cup candied fruit (I used dried cherries & berries)
1/4 cup golden raisins
1 tbsp milk plus a tsp of oil mixed for brushing the bread
2 tbsp chopped almonds & Pearl sugar for topping
Take bread flour, instant yeast, sugar together in a bowl. Mix well to combine. Warm milk in microwave for 20 seconds add butter to the milk.
Now slowly add this milk mixture to the flour mix. Using a spatula start  mixing the flour.
Once both the flour and milk is incorporated well. Take the flour on to a kneading surface and knead well to form a smooth elastic dough.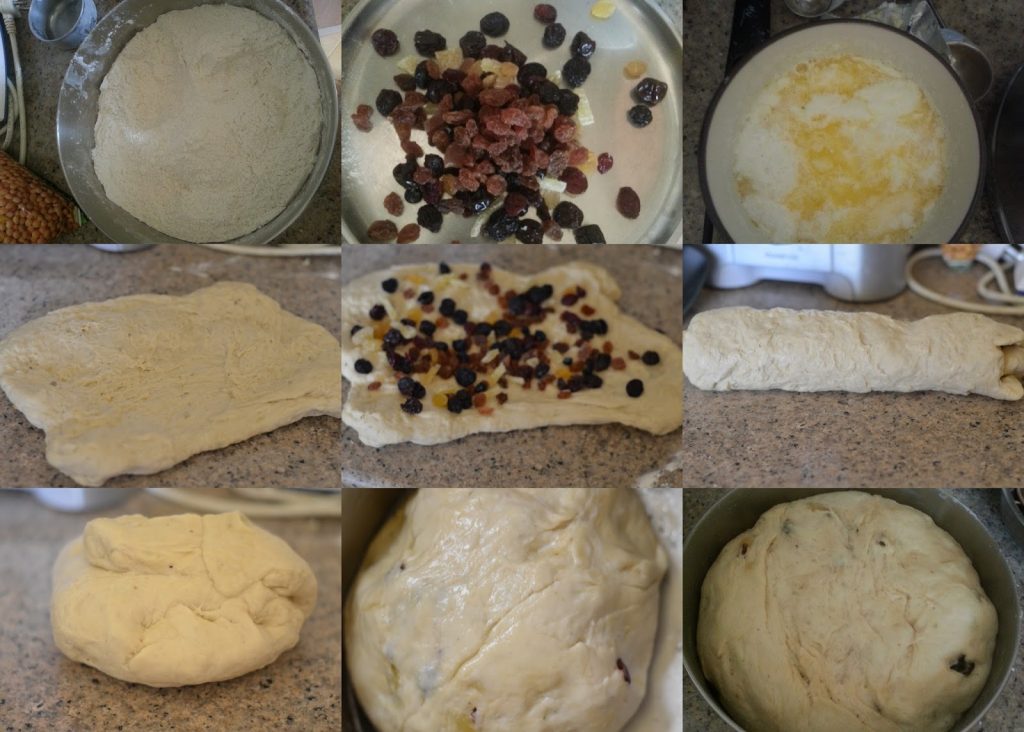 Now to add the dried fruits to the dough. Stretch the dough roughly into a rectangle, spread the dried fruits on it and now roll the dough into a jelly roll and knead it to form a dough. Let the dough rest in a well oiled bowl for an hour or until it doubles.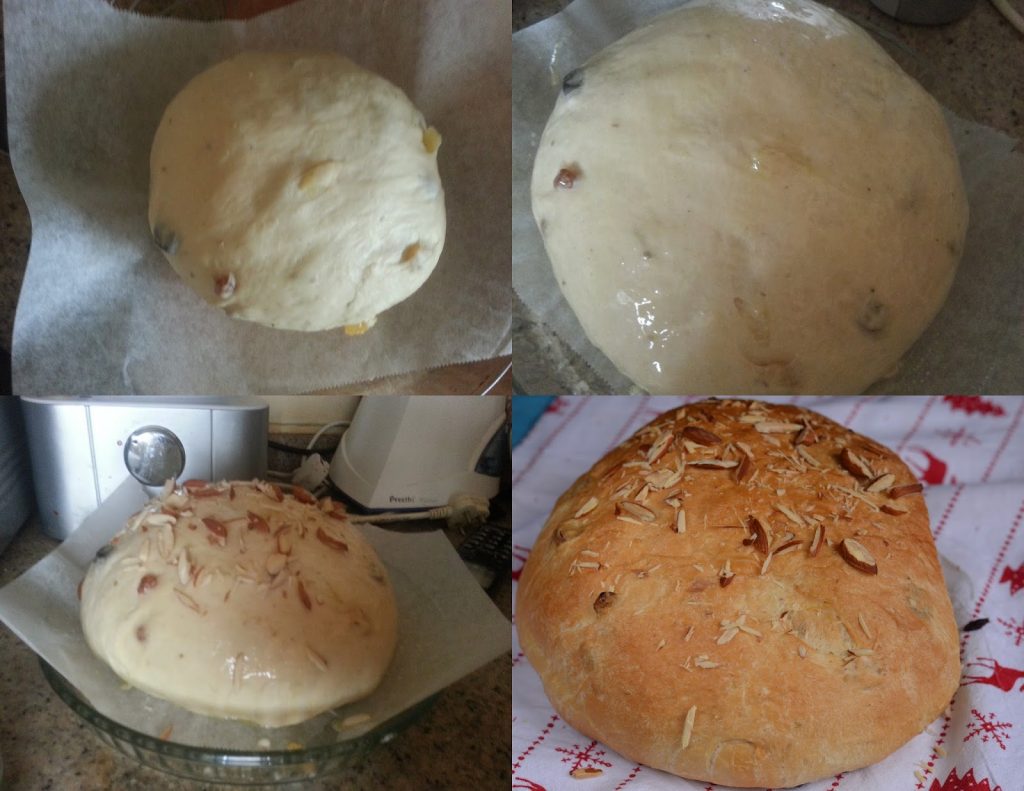 Take the dough on to a flat surface, punch down the extra air and knead the dough for a minute again and shape it into a boule/ball. Grease a flat baking tray and lay it with parchment. Lay the prepared  boule/ball on a prepared baking tray.  Let the dough rest  another 45 minutes.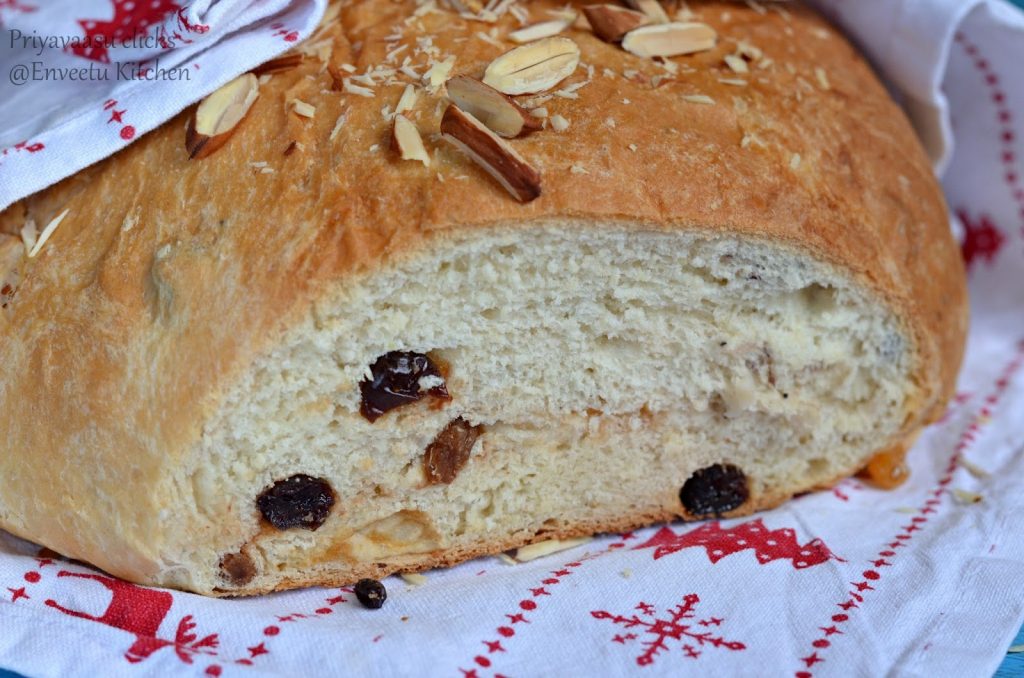 Preheat the oven to 180C. Brush the bread with milk-oil mix and bake it for 30 minutes or until the top turns golden brown. 
Let the bread sit in the oven for 2 minutes, take it out of the oven and let it cool in the tray for 5 minutes, then transfer it to a wire rack.and let it cool completely. Slice and enjoy  warm along with tea.