Every Friday, Payasam/Kheer is regular in our house. Amma Makes beautiful Kolams in the Swamy Meda, Appa helps with garlanding the Swamy Photos, Patti darling  helps in decorating the Kuthuvilaku with vermilion and Amma does the pooja.For Neivedhiyam it is usually any Kheer and Cooked Rice. Friday's will be so Divine in my house, whoever comes will feel as if they have entered a temple. This Thengai payasam using Jaggery is one of the Neivedhiyam, made on these days. Good Food, brings back Great Memories!!!! Even now though the pooja is regular, but the payasam/kheer is missing, coz amma and appa both have become diabetic and nobody is around there to eat it straight from the Stove!!!! But whenever we are there, she makes a small quantity for us to relish!!! Mom-Made is always Best, Missing it a lot, that too now, with days left for my junior's(second) arrival and cooking is beginning to look like big task!!!!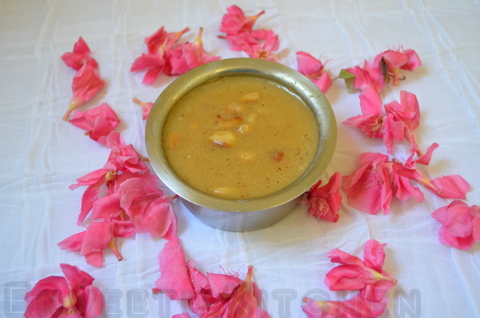 2 tbsp Rice, Soaked in 1/2 Cup Water
1/2 Cup Freshly Grated Coconut
3-4 Cardamom Pods, Crushed
Handful of Mixed Nuts (almonds, hazelnuts and pistachios)
Cashew-nuts
, Raisins for Garnishing
 

Soak Rice in half a Cup water for 30 minutes.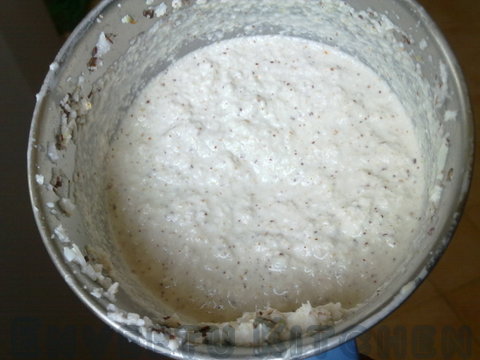 Take Rice and Coconut and Mixed Nuts in a 

Mixer

 and Grind it to a fine paste with little water.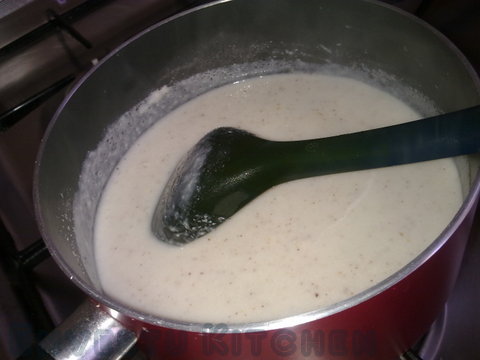 Boil  2 Cups of Water in a Non-Stick Pan, Reduce the flame when the water starts boiling, add the ground Rice-coconut-nut mixture and Stir well to avoid any lumps.

Let this Mixture Cook, it will take about 15 minutes. Keep Stirring inbetween.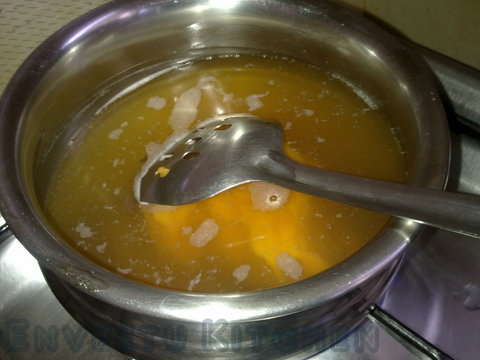 In the Mean time,Dissolve Jaggery in 1/2 Cup of Warm Water, Strain to remove impurities.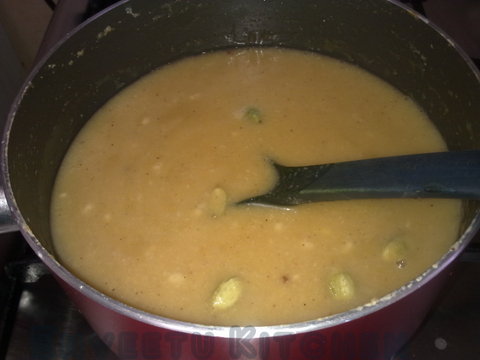 Add this jaggery syrup to Rice-Coconut-Nut mixture, Mix Well. Add Crushed Cardamom now. 

Let it Cook for another 10-15 minutes.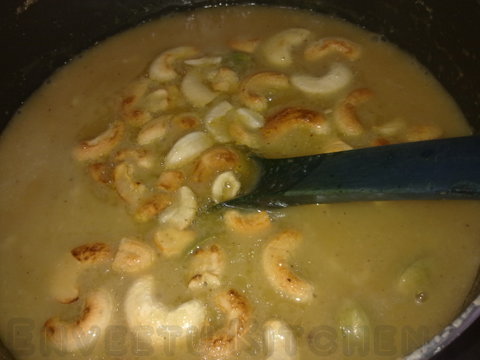 Heat a tbsp of Ghee in a pan, Roast 

Cashew-nuts

 and raisins and add it to the Kheer. Switch off the Stove.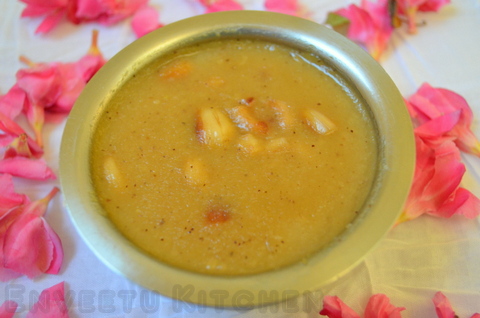 Sending this to WTML, happening @ The Pumpkin Farm, Event by Gayathri.