It was an easy pick for the alphabet 'V', i decided with Varagu arisi/Kodo millet. I make this batter often at home, since both my kids are dosa masters, they love home-made dosa, so anytime you come, i will have atleast 1/2 cup of dosa batter in my fridge.  The ratio of millets and dal in this recipe is same as that of rice and dal, 4:1. 
After the Mallige Idly, i m adding a handful of cooked rice to my idly/dosa batter to get that extra softness and fluffiness like that of a jasmine flower. This is an easy, no fuss recipe and i gurantee 100% that your idly will be super soft and fluffy and your dosa will be crispy. Do try and let me know how it came for you.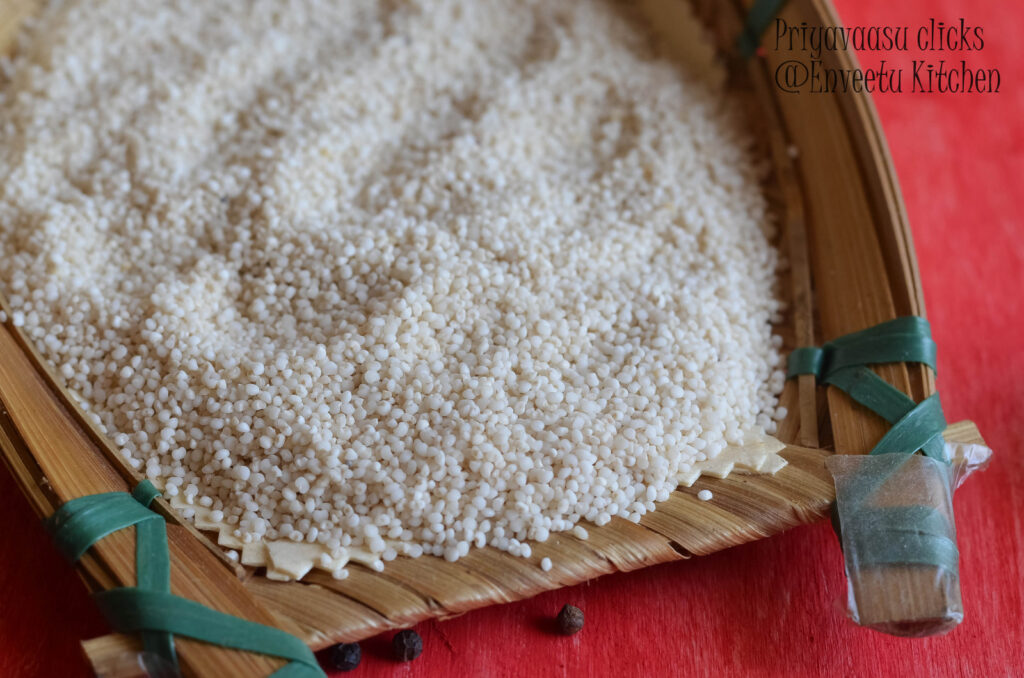 Ingredients
2 cups Varagu arisi/Kodo millet
Handful of cooked rice or Aval/Poha/Rice flakes
Gingely oil for making idly/dosa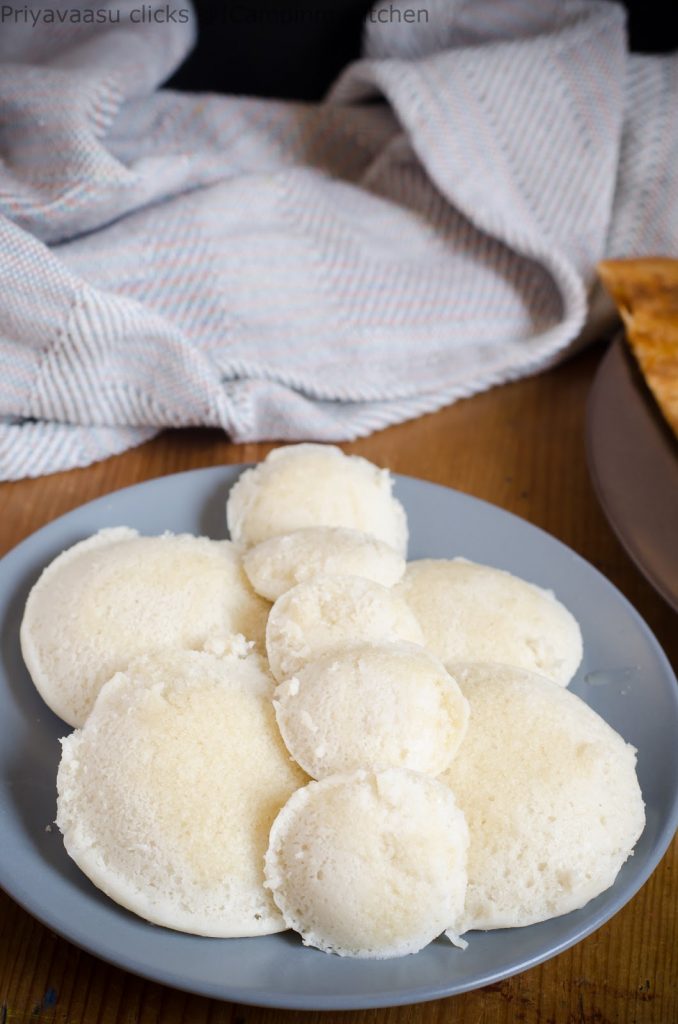 Method
Wash and soak millet and dal together in water for 3-4 hours. 

If using poha/aval/rice flakes then soak it together. I used cooked rice which can be added while grinding the batter.

After the said time, drain the excess water and grind the millet & dal along with cooked rice into a batter in a grinder. You can also use mixie to grind but then grind it in batches and use ice cold water to avoid excess heating of the mixie. Use very less water to grind, I used around 1/2  -1 cup water.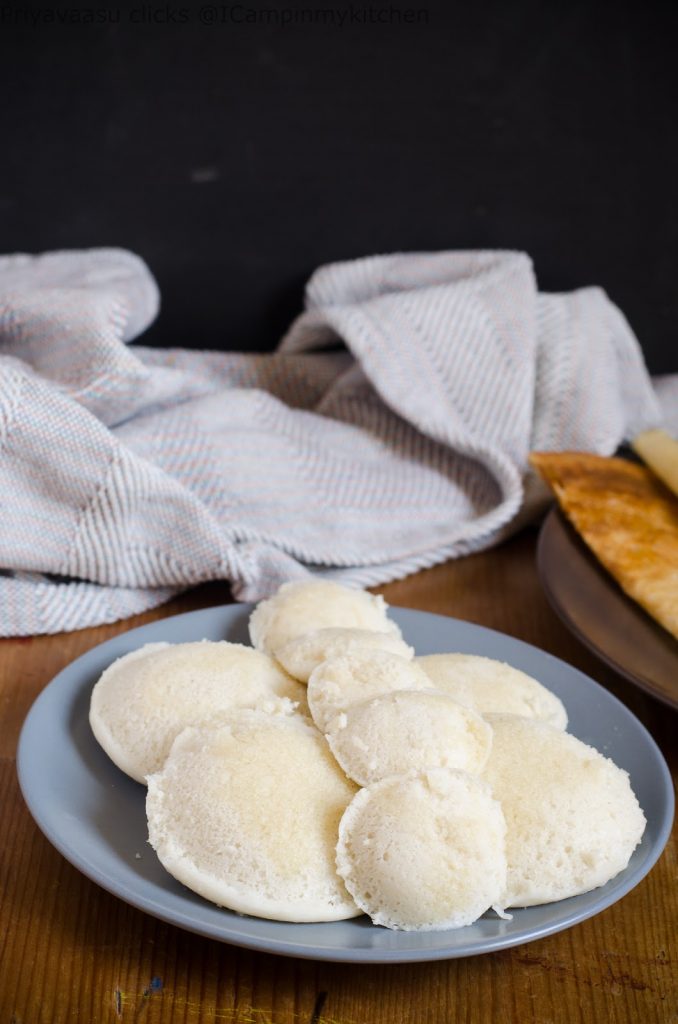 Remove the batter to a clean vessel. Let the batter ferment for about 8-10 hours.

To make idly/dosa remove the necessary batter into another bowl, add required salt, mix well. Refrigerate the unused batter. 

To make idly, grease idly moulds with gingely oil and pour a ladle of batter into each mould and steam cook the idlies for 8 -10 minutes. 

To make dosa,  heat a tava,  wipe it well with little gingely oil, pour a ladle of batter in the center of the tava,  spread it in to a thin circle, dot the edges with gingely oil. Let it cook until the edges turn brown & crisp. Flip and cook the other side for 30 seconds.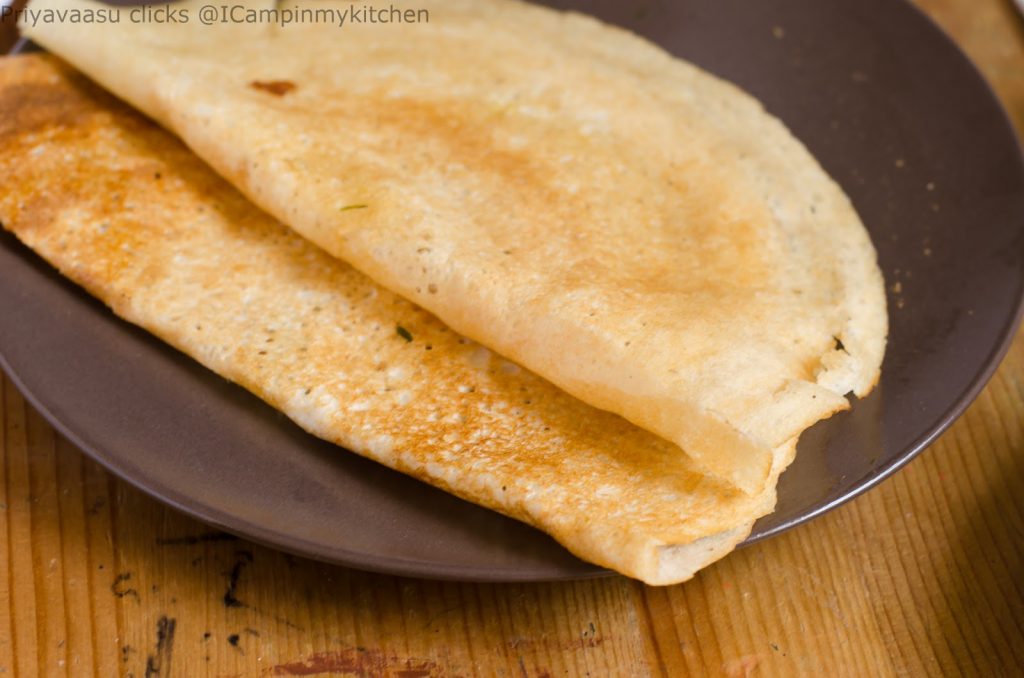 Remove the dosa onto a serving plate and serve it along any chutney. I served it with vallarai keerai chutney.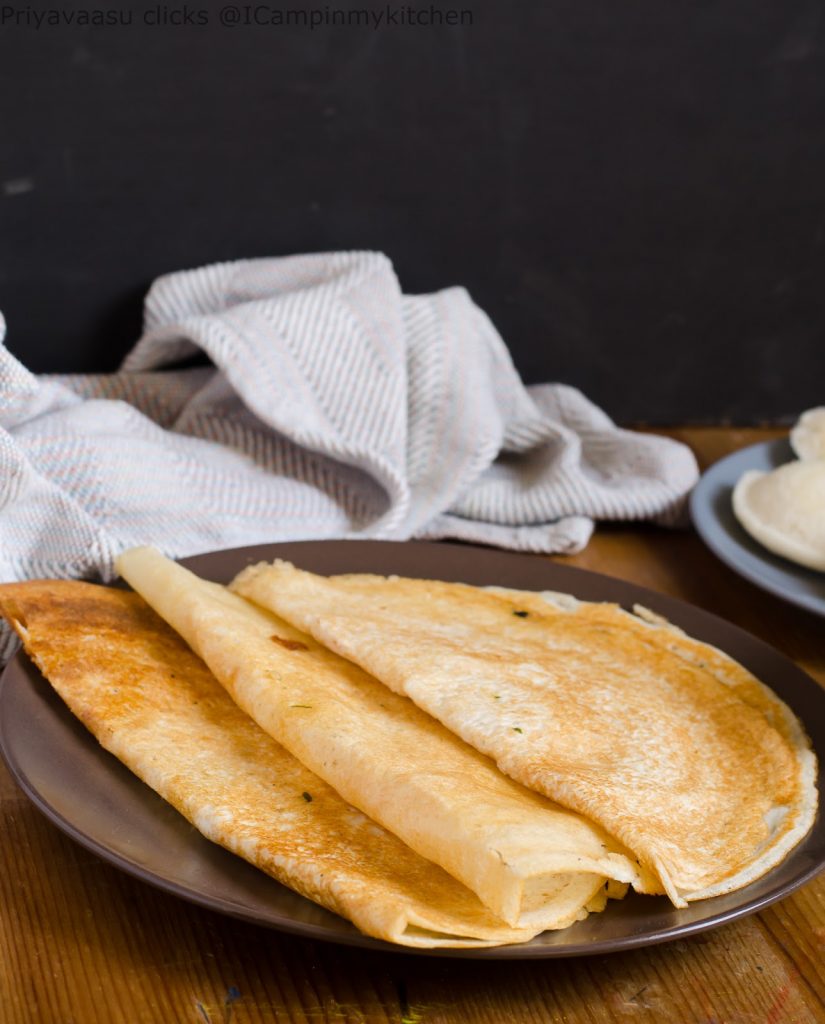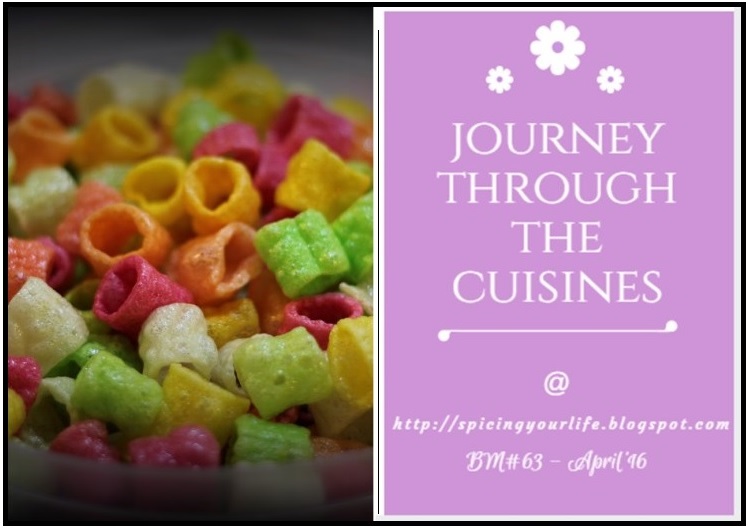 Check out the
Blogging Marathon page for the other Blogging
Marathoners doing BM# 63