Starting with another week of Blogging Marathon, this week is going to be a Diwali Sweets & Snacks week, as i will be posting Diwali recipes. This Doodh Peda/Milk peda, is one of the easiest sweets that can be made when your pressed for time. The same recipe can be altered to Chocolate peda/Burfi recipe, and can also be done using Microwave just follow the same steps in Chocolate Burfi, without Cocoa powder.
Ingredients (makes 2 dozen pedas)
2 Cups Milk Powder (i used Nestle Nido)
1 tin Condensed milk (400 gms tin)
¼ Cup Milk
2 generous pinch of saffron
2 tablespoon ghee + extra for coating your palms while shaping the pedas
¼ Cup chopped pistachios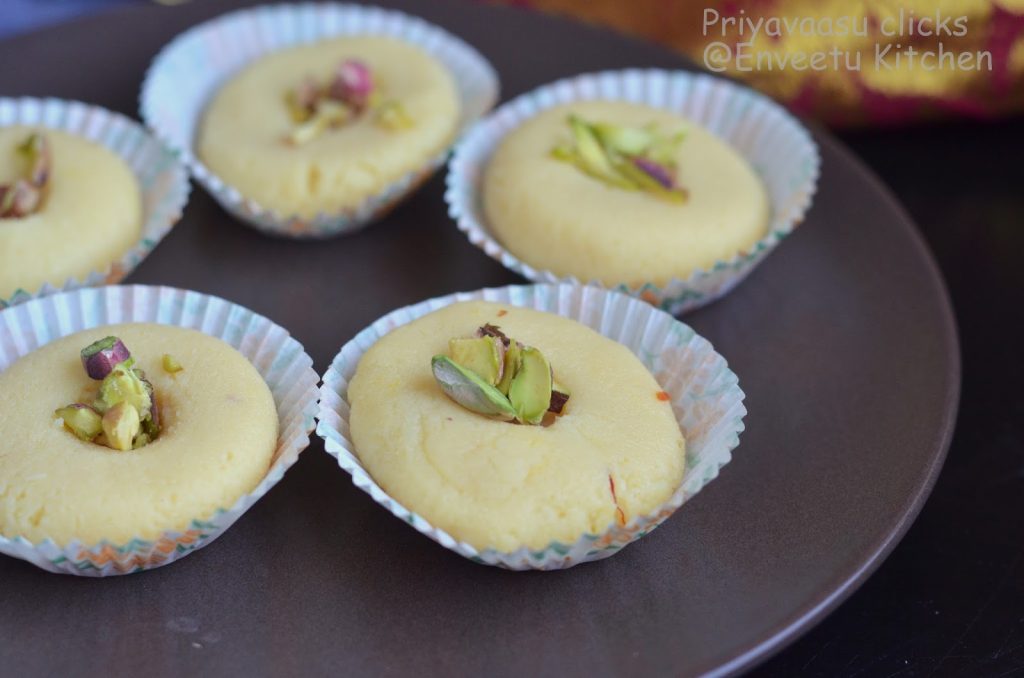 Method
In a non-stick pan, take milk powder, condensed milk and mix together. It will resemble a gooey dough. Now add milk, saffron to this and Mix well.

Keep the mixture on a Simmer flame on the stove and keep stirring. The mixture will start thickening and will come together as a mass. It will start following your ladle and you will be able to see the bottom of the pan.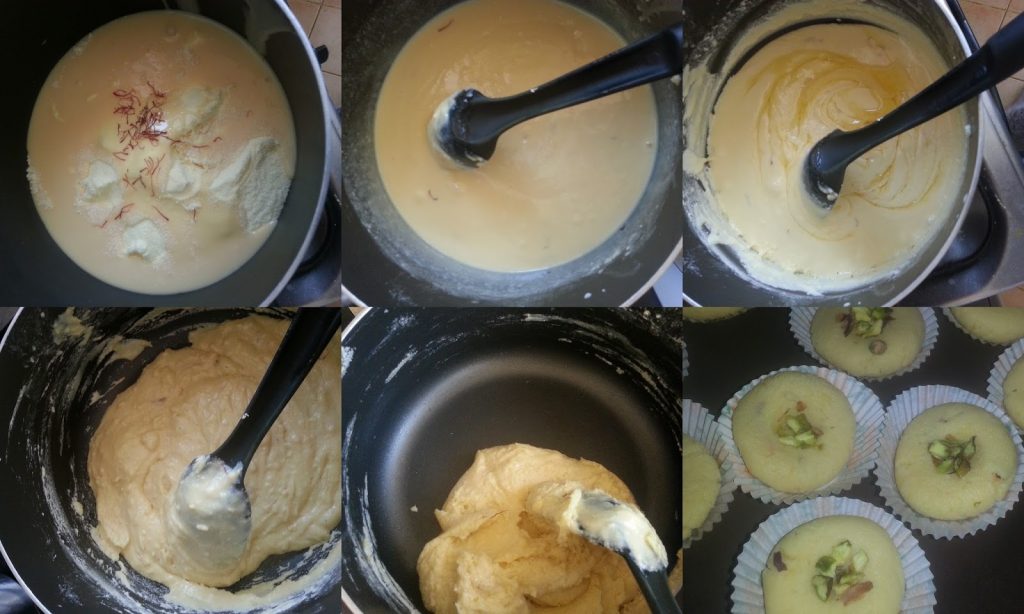 Now add ghee to this and give a quick stir and after a minute or two. Take it off the stove. Let this mixture cool for 10 minutes.

When it is warm enough to touch, coat your palms with ghee and pinch lemon size balls off the dough and make a ball by rolling it in-between your palms. Slight press them in your palms to make a flat peda. Garnish with chopped pistachios.
Since it is a milk product, it is advised to store it in the refrigerator. Take it out 10 minutes before serving.
Check out the Blogging Marathon page for the other Blogging Marathoners doing BM#45