A Tasty Make-over for Leftover Idlies. Try this and you will definitely keep some idlies specially for making this!!!!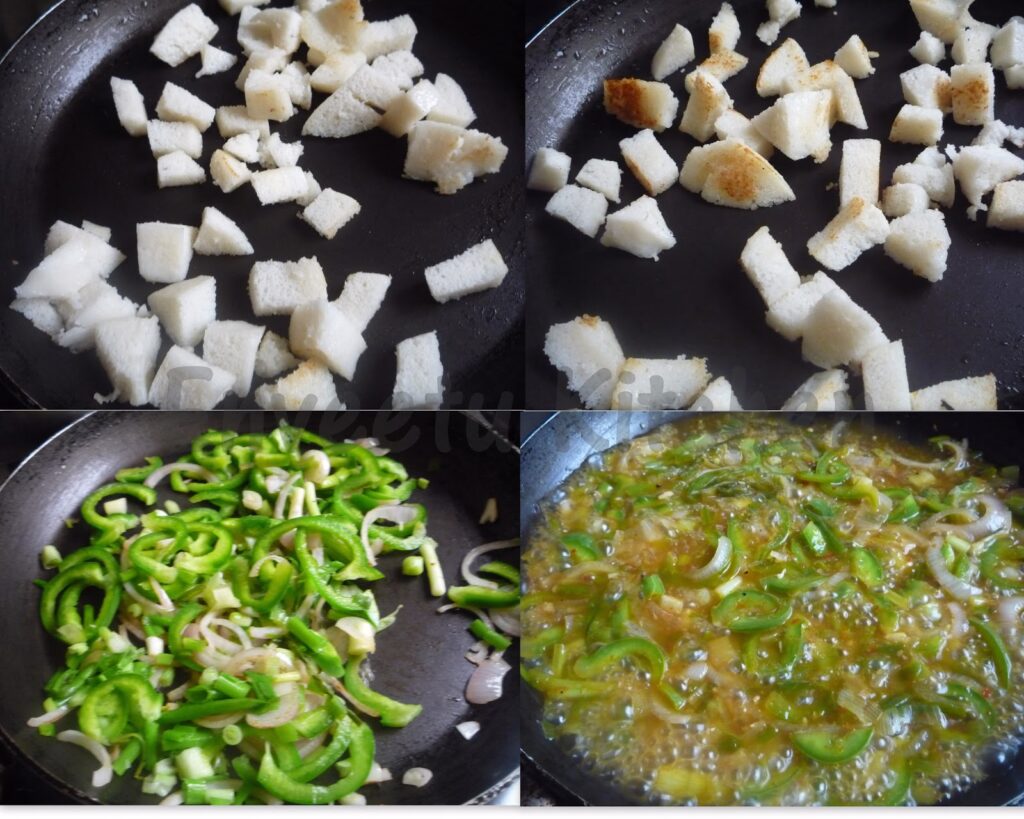 Ingredients
4-5 Idlies
2 Green chillies, finely chopped or ½ teaspoon Pepper
2 medium Capsicums, thinly sliced
1 medium Onion, thinly sliced
2 tablespoon Schezwan Sauce
2 tablespoon Spring Onions for Garnishing


Method
Cut the idlies into Cubes. Pan Fry the idlies with a teaspoon of oil. Do this in a Low Flame. The Idly pieces should roast well. Turn the sides and Fry.

Heat oil in a pan, Add onions, chillies Saute until translucent

Add Capsicums and Saute.

Follow it with Schezwan Sauce and half cup of Water.

When the liquid almost dries up, add the fried idly to it and give a good stir.

If you are using pepper, add it now, give a quick stir.

Take it off the stove, garnish with spring onions and Serve Hot.