For Day 5 of Blogging Marathon, I m posting one of the Sweet Punch recipe. i couldn't bake and post when i had to, so tried it for BM. After tasting shortbread, My people weren't ready to accept the texture and taste of these cookies. I liked them, loved the flavor of Cardamom in every bite, and bits and pieces of Almonds here and there, was awesome.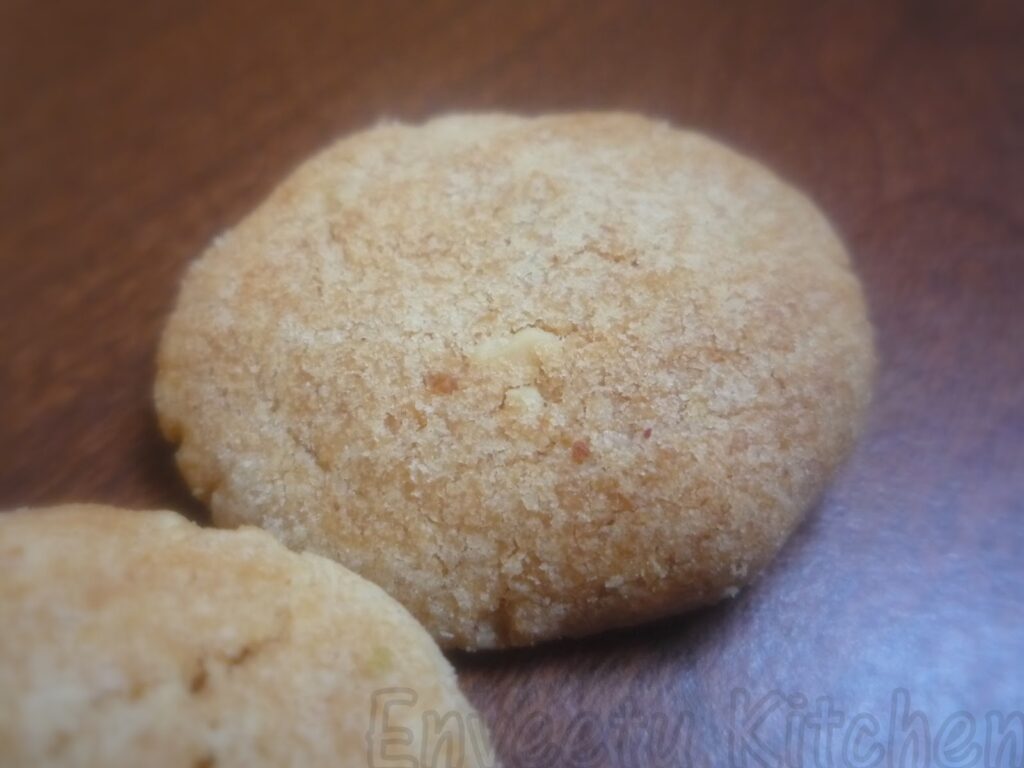 Ingredients
1/2 Cup Sugar(i Powdered it along with cardamom)
1/4 Cup Almond meal(coarsely powdered toasted almonds)
4-5 Green cardamom, Powdered
1/2 Cup Crisco Vegetable Shortening + 1 tbsp Water
2 tbsp Milk – 2 tbsp (or less)
Method
Preheat the oven to 180C. Line a Baking tray with parchment paper.

In a bowl, mix the flour, sugar, salt, almond meal and cardamom powder well.

Next add shortening and milk to the flour mixture to make dough. Dough should be very soft.

Divide the dough and shape them into balls.Press them in-between your palms and shape the cookie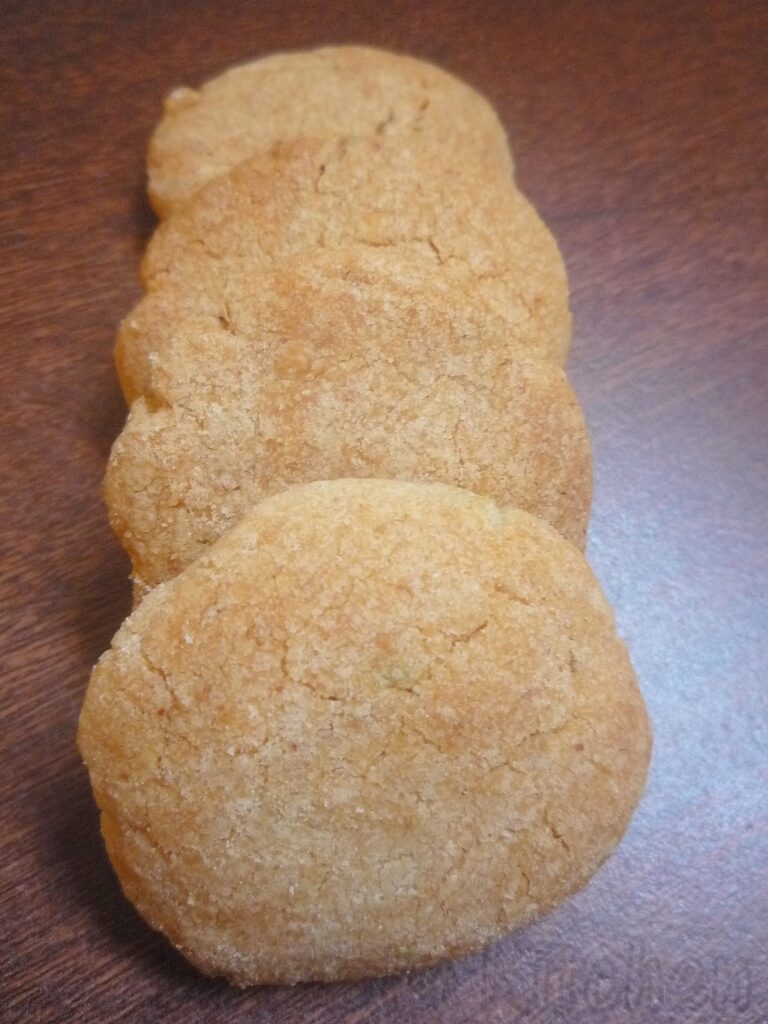 Place the dough balls on the prepared tray. Bake the cookies for about 18 minutes or until cookies are lightly gold brown. Let it sit in the Oven for 2-3 minutes and Cool them on a Wire Rack.
Check out the Blogging Marathon page for the other Blogging Marathoners doing BM#13