A month or two before, hubby bought few packs of fresh strawberries from the market. I couldn't use all of them together, so i hulled them and dumped in the freezer. While cleaning the freezer today, i got to see this packet at the back and immediately thought of this week's theme and made this smoothie for my breakfast today. Not only me, even my Kiddo's enjoyed this creamy smoothie and my elder one who doesn't like strawberries at all, enjoyed this smoothie totally.
I have used Hershey chocolate buttons in the smoothie, you can use any chocolate and this smoothie can be made vegan too, instead of regular milk use soy/almond milk.
Instead of regular banana, you can also use frozen banana, if you are like me who stores over-riped banana's too in the freezer.
10 nos strawberries (i used frozen)
¼ cup Hershey's chocolate buttons
1.5 Cups Fresh Milk (i used whole milk)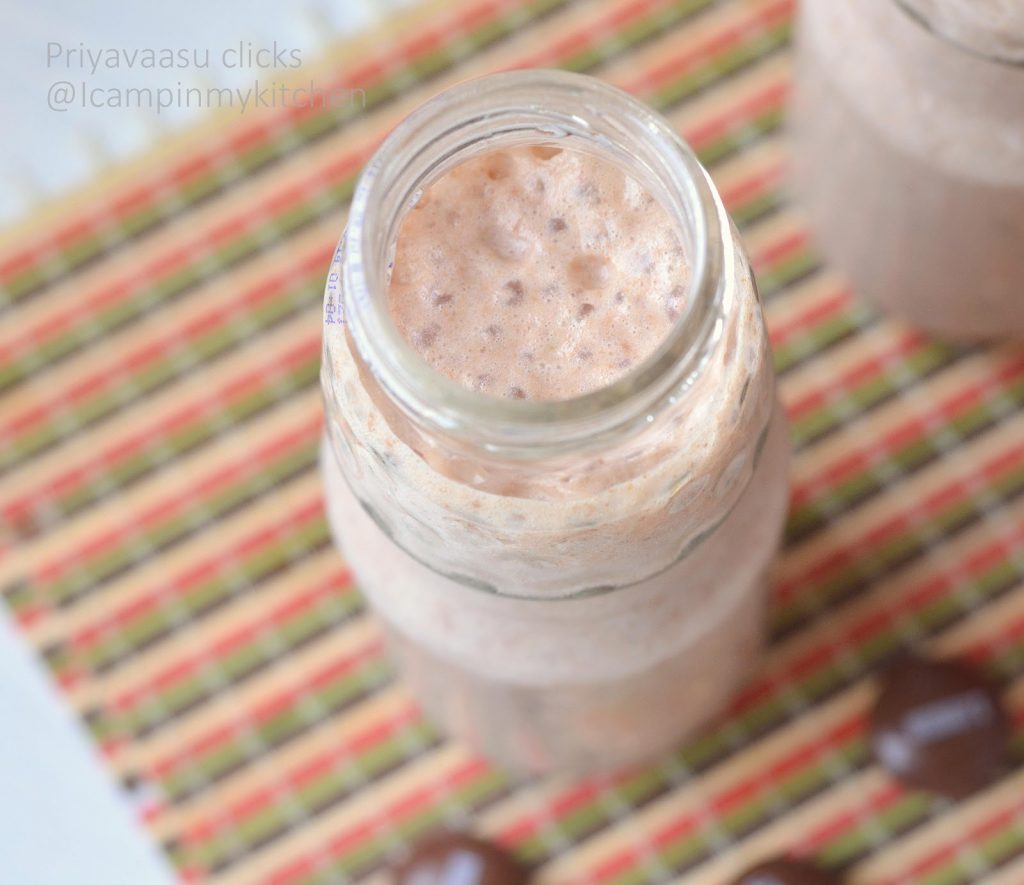 In a blender take strawberries, banana, and chocolate buttons together. Add ½ cup milk to this and blend well.

Once all the fruits are blended well. add rest of the milk and blend again until smooth and frothy.

Serve immediately.
If you have any remaining, which is quite not possible, pour it in an ice-lolly mould and freeze to enjoy a Popsicle later!!!