This is the first time i m trying out a pancake, Pancake Event is going @ Priya's and i was looking for a good recipe to send one. Lucky Me, got this recipe from my monthly magazine supplementary. Came out well.
Ingredient
1 Apple, grated
Wheat flour – 2 cups
Corn meal – ¼ cup
Groundnut/Peanut powder – ¼ cup
Medium sized Bananas – 5 nos
Honey – ½ cup
Salt to Taste
Method
Mix Wheat flour, Groundnut/Peanut powder, shredded apple, cornmeal and salt with enough water to Dosa Batter Consistency.  I added a pinch of Cinnamon powder to the batter for the arom!!!!.
Peel and Chop the Bananas and mix with honey. Heat the pan, pour a griddle of the batter and spread it, add ghee/butter to the sides. Cook both the sides in a low flame. Wrap the pancake with some honey bananas or drizzle them on top with the mixture. Enjoy
Wrapping them to Priya's Pancake Event And to Jihva-Breakfast Event hosted by Suma of Veggie Platter, Event Started by Indira.
An Award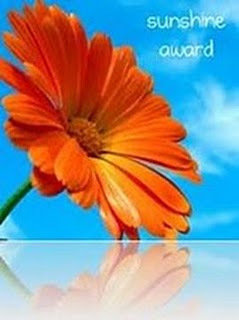 Thanks a ton to Jagruti of Joy of Cooking for passing this award.
I would love to share this award with Priya, Lataji, Srivalli, Kitchen Queen, RV, Suma, Raks, Vidhya Iyer
Thanks a Lot My Blogger Buddies!!!!!