What to do when your tummy grumbles and you have nothng but Onion and Tomatoes @ home. This Happened to me last week, Luckily had some Brown Rice. Made this Tomato rice. mm, Happy Tummy!!!
Ingredients
2 cups Brown Rice Cooked
1 Large Onion, thinly sliced
3 Large Ripened Tomatoes, Finely chopped
2 nos Baby Corn
2 green Chillies
1/2 tsp Red Chilli powder'
1 tsp Ginger Juliennes
Salt to taste
1 tsp Oil for the seasoning
hing/asafoetida, turmeric each a pinch
Method
Heat oil in a pan, Spluter Mustard seeds, add hing, turmeric and Green chillies. then add Onions and saute till translucent. Add Tomatoes and saute for 3-4 minutes.Then add Chopped baby corns ,red chilli powder and a cup of water. Add salt. Let it cook in a slow flame for 15 minutes.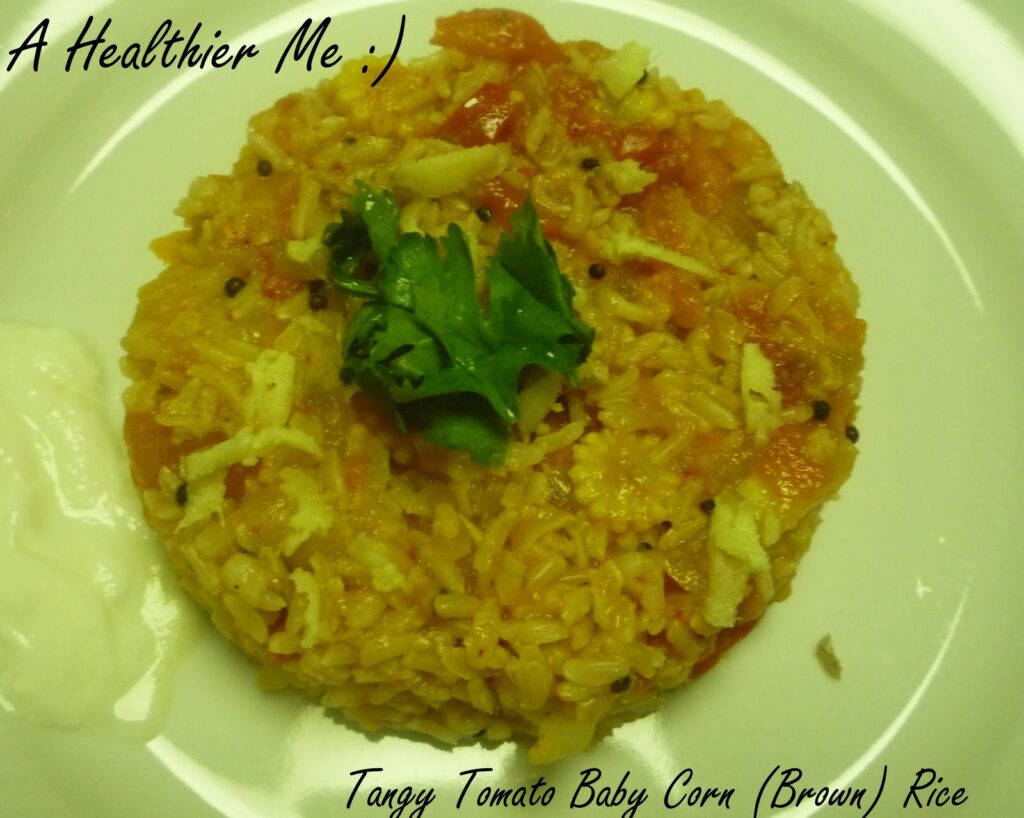 Once the rawness of the chilli powder escapes and the tomatoes are well cooked, take it off the flame.
Mix it with Brown Rice, garnish with Ginger juliennes and enjoy with a raita.
Keep the flame low while cooking. Incase, if you feel the veggies are getting burnt, try sprinkling water. This way you can avoid adding extra oil. Whether you are in a Diet or Not, Try this!!!! you will definetely feel the difference.