The past week was so busy with navrathri festivities. It is one festival for which i wait for the whole year. The 9 days pooja, food, friends coming home and the golu hopping fun is so much fun and also a bit tiring. I wasn't sure whether i would be able to do this week's post. But somehow took some time to cook and click for the theme and here i m with the post.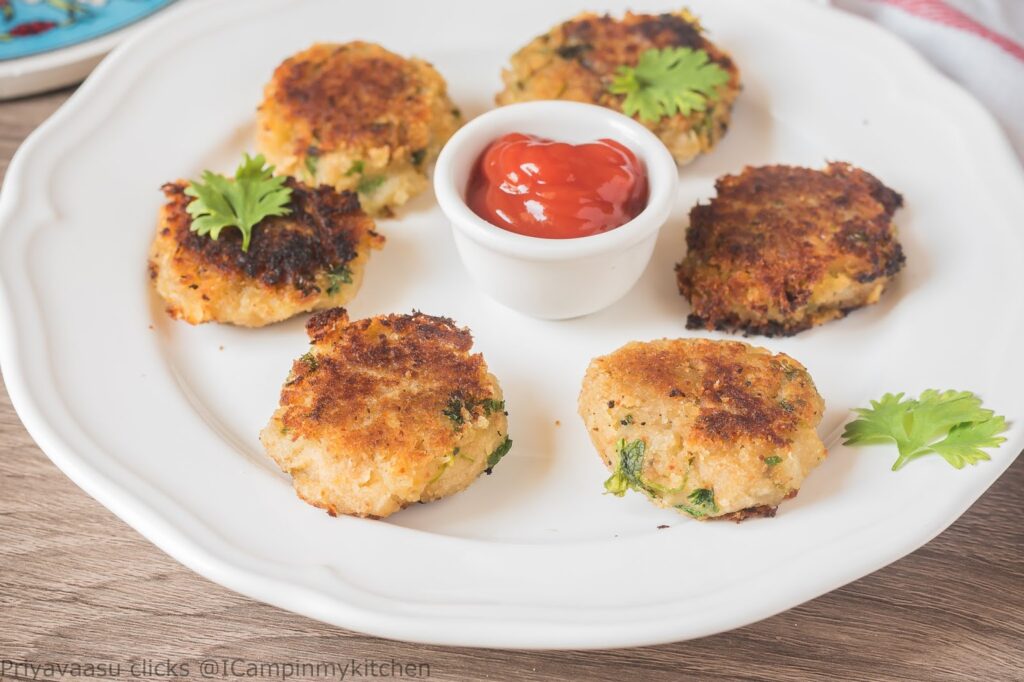 This week's theme is Mini dishes for Kids delight, hosted by pavani of Cook's hideout. The first dish that came to my mind was a cutlet/tikki. My kids love simple tikki's, they enjoy it hot straight from the stove with some tomato sauce. When i looked around in my kitchen what to make tikki with, i had some boiled sweet potateos in the fridge, so immediately thought of making a tikki with them. I already have a Sweet potato tikki in the blog which i used as a stuffing for burger. This one is a simple version just mash add seasning, shape and shallow fry, and Tadaaaa you have a delicious evening snack to munch on. I made around 10 tikki;s with the below measurement and all of them were gone the moment i finished clicking. These are enjoyed well my both kids and adults, there will defintiely be a fight over who would get the last tikki!! Do try and let me know how you liked it.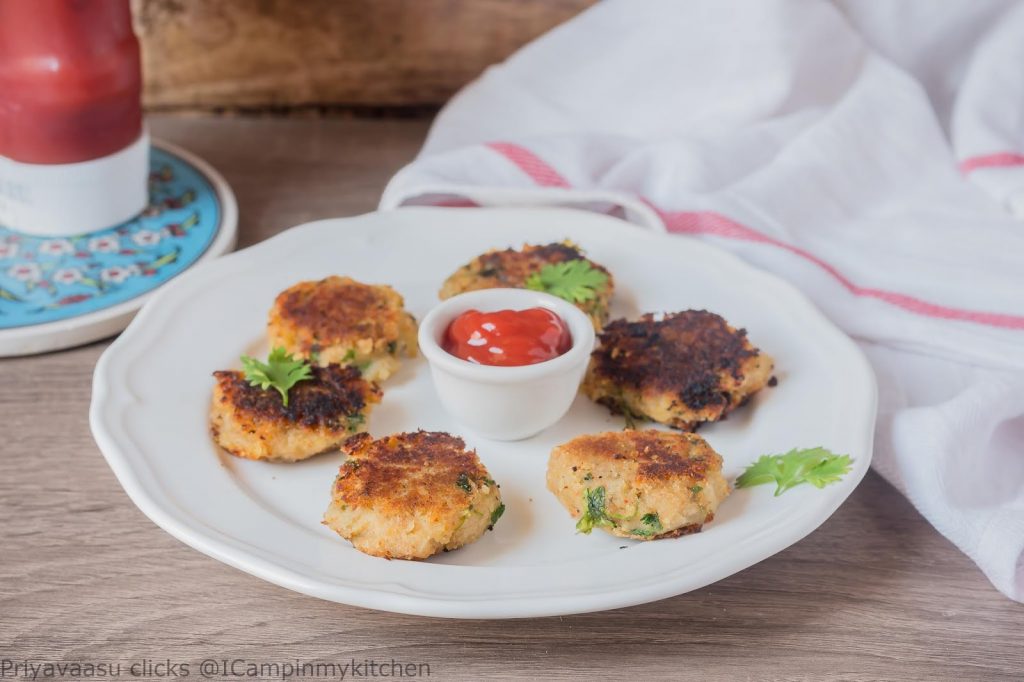 Ingredients
1 medium sized sweet potato (about 250-300 grams)
or 1 tsp red chili – coriander powder (i have equal amounts of red chilies and coriander ground together)
handful of fresh coriander leaves, finely chopped
2-3 tbsp of oil for shallow frying

Method
Peel the sweet potato, cut it into cubes and cook until soft. I usually microwave cook it, take the chopped cubes in a microwave safe bowl, add water just to the level of the potatoes. Cook using the potato timer or for 8-10 minutes at power high. Once done, drain the excess water. Let it sit in the colander until it drains completely.

Take the cooked potatoes in a wide bowl, mash it well with a potato masher. To this mash now add red chili powder, coriander powder, pav bhaji masala and salt.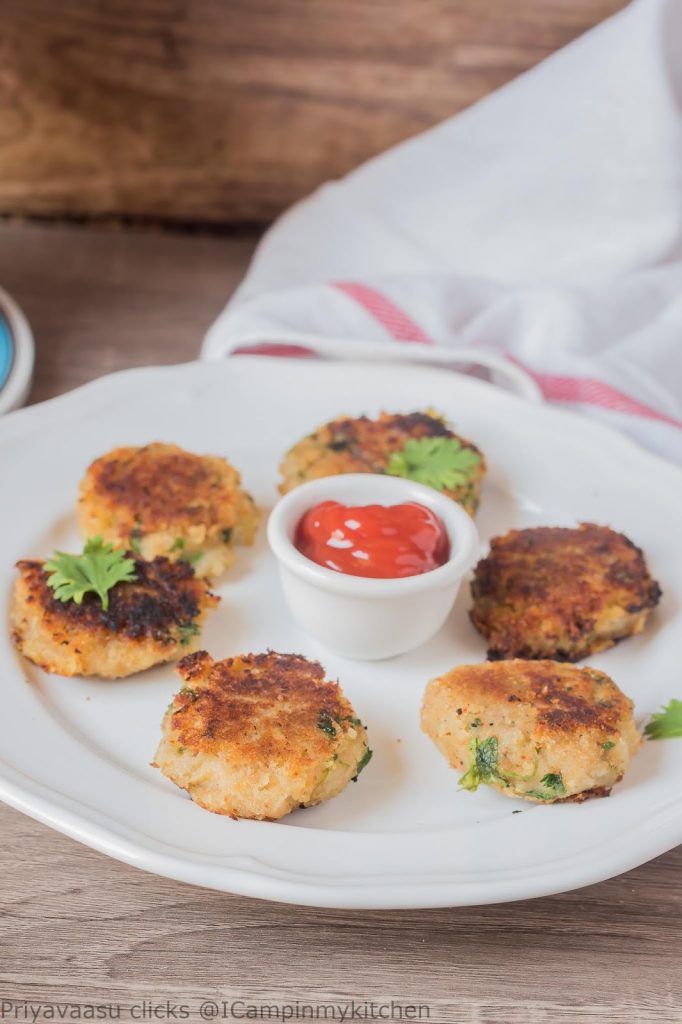 Add fresh coriander leaves and rice flour to this and combine together to form a soft dough. Divide the dough into lime sized balls. I got around 10 portions. Flatten each ball inbetween your palm and shape it into a disc. Repeat the same with all the dough balls. Let this sit in the refrigerator for 10 minutes.

Heat a flat tava, add 2-3 tbsp of oil, once it is hot, place the tikkis on the tava, keep the flame medium. Flip the tikki after 10 minutes, so the shape doesn't get disturbed, if you touch the tikki, immediately after placing on the hot tava, there is a chance the tikki might stick to the bottom and lose shape.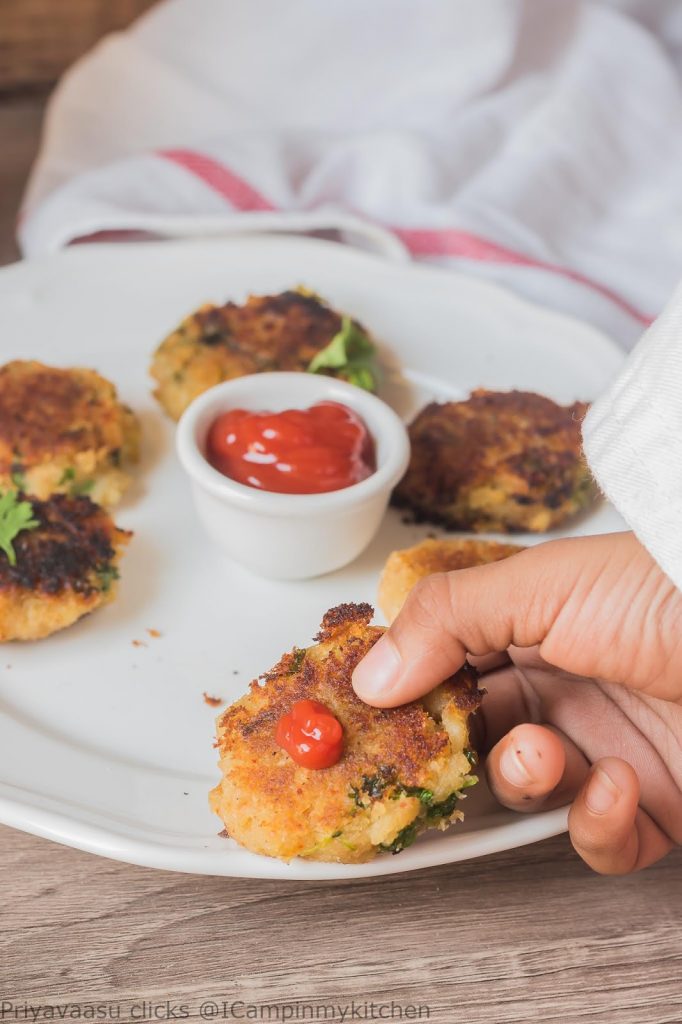 Be patient, let the bottom get nicely cooked and golden brown, then slowly flip to the other side. Try to spoon the oil left in the tava over the tikki.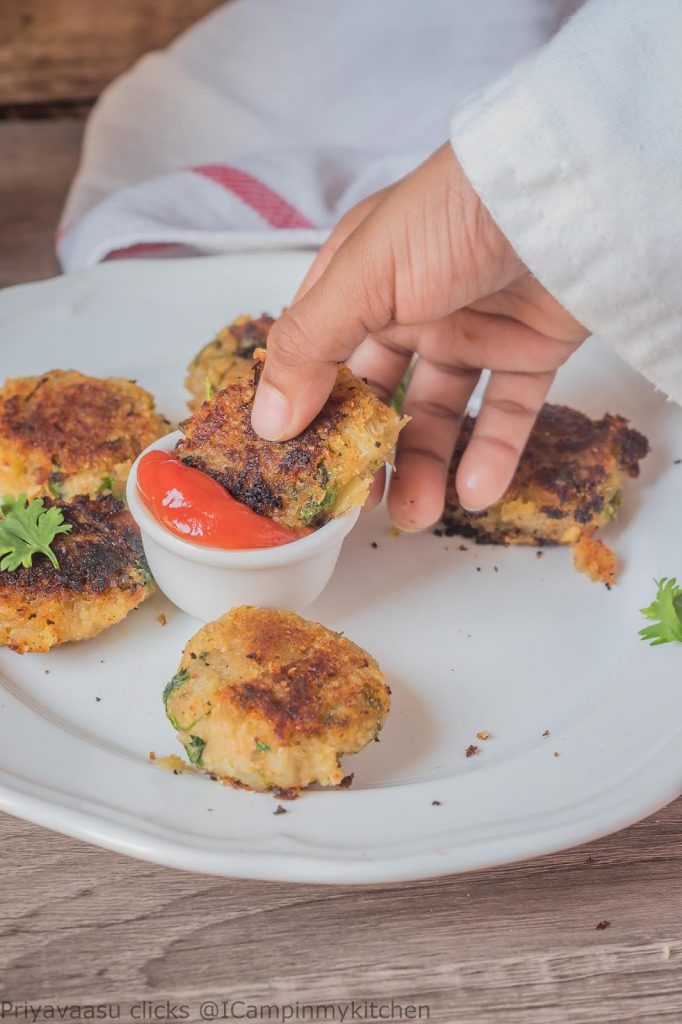 Once the bottom layer gets nicely done, flip again and cook both sides for another minute each and remove the tikki on to a kitchen towel to remove the excess oil. Serve the tikki's warm with some tomato sauce.