Sandwiches are a regular breakfast option in our place. Mostly during weekends, i always bake a loaf of Whole Wheat bread, incase we go out, my lil fella needs something to nibble, that too home-made,coz he is allergic to most of the store-bought food items.  Even Chocolates, he likes only Lindt Dark Chocolate, the regular milk chocolates doesn't suit him!!! hmm, so with a loaf of bread in hand, sandwich is the quickest breakfast i make on a sluggy weekend morning!!! 
Today's recipe is made on request from my elder one. We were watching, Food Food, now don't exclaim "oh wow, your kid allows you to watch cooking channel, very good". No, it was only for 30 minutes,that too after a day full of ben 10, gumball, oggy and little wild-life!!! While doing so, a lady was whipping up this french toast for her kiddo, he immediately asked me to make this and what he said next proved him to be my son!. He said "amma, this has eggs, since we don't use eggs, use flax-seeds! I smiled from mouth to ear with little(loads) of proud! 😉
Ingredients
8 slices of Whole wheat bread
1 tablespoon maple syrup/honey (optional)
1 tablespoon vanilla flavored custard powder
Method
Boil milk in  pan, add custard powder and sugar, whisk well until the custard dissolved completely. Keep aside until use.

Peel and chop the banana into roundels. Arrange 6-8 roundels on a slice of bread, top with a teaspoon of walnut pieces, add ½ teaspoon of maple syrup, dab little butter on top and close it with another slice of bread.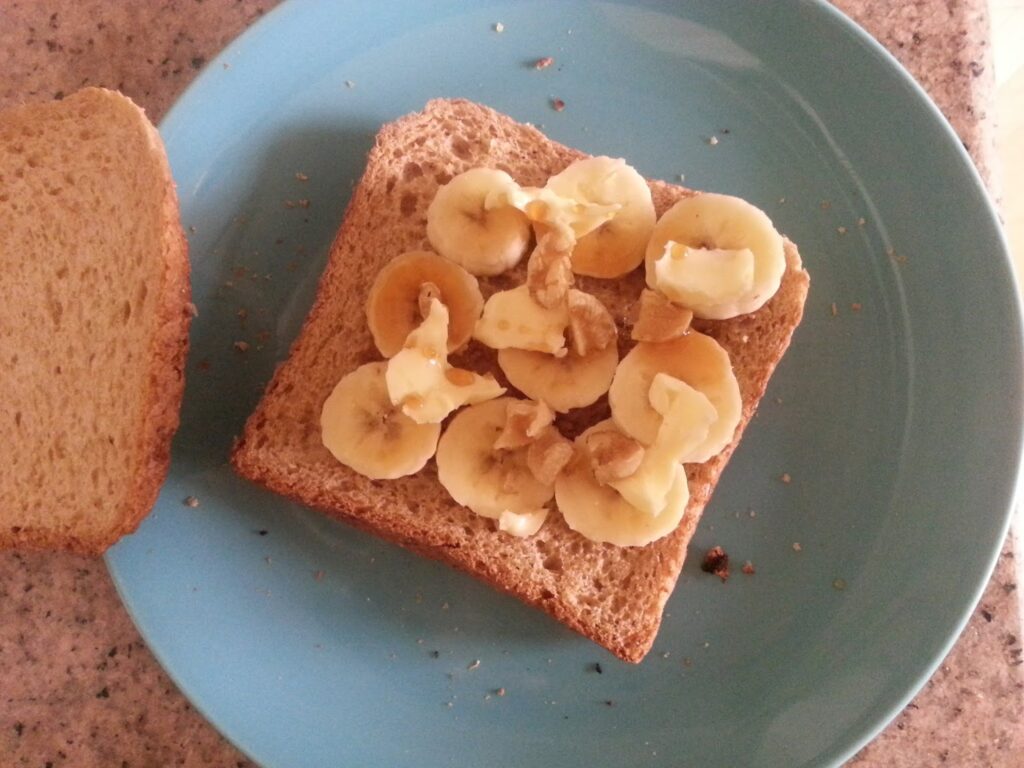 Heat a pan, add a dab of butter to it, hold the sandwich in your hands, and carefully dip one side of the bread into the custard infused milk, flip and dip the other side too.This should happen very quickly, do not soak the bread. 
Place the custard dipped bread sandwich on the hot pan and toast both sides using butter until golden brown. Serve hot with some sliced banana and little maple butter drizzled.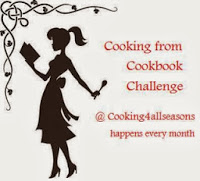 This goes to Cooking from Cookbook Challenge,a weekly evening happenng @ +Srivalli Jetti